Is Your Caregiving Journey Like Running a Sprint Marathon?
Being a caregiver is like running a marathon, but without the proper preparation it can be a sprint marathon. Learn how to walk and jog through your caregiving journey, with tips on stress management, understanding the diagnosis, getting organized, and prioritizing self-care.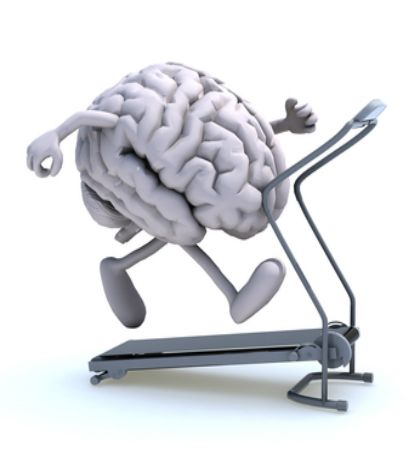 Caregiving journey sprint marathon
Does a sprint marathon describe your caregiving journey?
I was at the gym the other day and saw a shirt that said "It is not a sprint, It is not a Marathon , it is a SPRINT MARATHON."  
Then it occurred to me, that is what is it like to be a caregiver.
Being a caregiver is like running a marathon. It is a long and hard journey. It takes stamina, focus and dedication. The goal is to get to the finish line and cross it with exhilaration at a job well done.
The difference between a Marathon and your caregiving journey, is that you have not prepared for what is ahead. The average family caregiver starts jogging along the path of caregiving. The sprinting starts every time a crisis occurs. For some caregivers, that sprinting starts and they run the entire marathon full speed. It is physically, mentally and emotionally exhausting,
Doe this describe you?
What Type of Caregiver Are You?
To prepare for your caregiving journey, you must learn to walk and jog along instead of Sprinting. I know, it is easier said than done. I work with many different family caregivers everyday.  I have heard it all, from the uninvolved spouse, to the uncooperative parent. Every single primary caregiver has a different journey to face.
There are many different steps you can take, to run your caregiving marathon and reach that finish line with peace and good health. It takes work , and focusing everyday on what are your goals and that of your family member.
I, also encourage you to FLY. (First Love Yourself) , learn stress management techniques,  know the diagnosis and have an understanding on the type of dementia.
It is also important to get organized and get all the important paperwork together as early  in the caregiving journey as soon as possible.
Let us help you to walk and jog through your caregiving journey. There is no need to make it a Sprint Marathon.
Caregiver self Care is a must. Take the time to understand yourself, your feelings and needs and those of your family member's.
Take Care ! You are worth it!   You deserve a successful Caregiving Journey.  Let us help you make that happen.
Learn to Ask for help. Caregivers that ask for help, Care better.
It is ok to Ask for help. All Caregivers needs breaks and you should take them! Care fatigue is real and it can cause burnout if you don't recognize the signs.
Let us be your Caregiving Partner. We are here to help you make sure that your Caregiving Journey ends successfully.
Caregiver Coaching Can Help
We care about Caregivers just like you!
Let's work together so we can make sure your Caregiving Journey doesn't become a Sprint Marathon. Reach out today and let us know how we can help you on this journey!      
We understand that Caregiving is hard.
I hope that this helps give you some insight and motivation for your caregiving journey. Remember, you don't have to do it alone! There are resources available to support you every step of the way. Feel free to reach out if you need additional assistance or guidance on stress management, self-care tips, or other caregiving related topics. We're here for you!!
💡
Have a story about your caregiving journey? What do you do to practice self care? Please share here?
Help others realize that they are not alone.
Submit Your Caregiver Story
Caregiver Stress and Burden Viewed as Unavoidable