Activities
Caring for Aging Parents with Dementia:Personal Care Tips
Learn how to assist and provide personal care for aging parents with dementia. Good grooming is essential for promoting health and preventing infections. Our tips cover hair, nail, oral, and shaving care, as well as alternative methods for non-cooperative patients.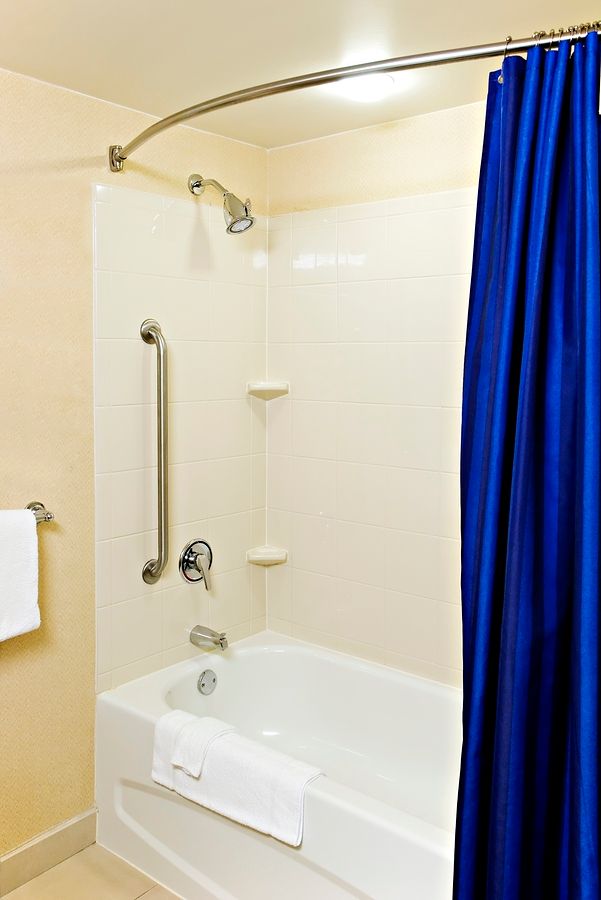 Caring for aging parents with dementia means assisting or providing personal care. Good grooming is one of the ADLs (activities of daily living) that enhance appearance and makes a person feel better. It promotes good health and helps control infections.
A lack of grooming (and becoming disinterested in overall appearance) is one of the first signs of dementia. This is marked by a decreased concern for appearance and just forgets (or forgets how) to do her their own grooming. Often, the person with dementia just becomes apathetic and shows an increasing disinterest in personal hygiene.
More on Caring for Aging Parents with Dementia: Personal Care Tips
The four parts to grooming concern hair care, nail care, oral care, and shaving. Some good tips and pointers to keep in mind can be seen below. Before you review these recommendations, I would like to address , you , as the primary caregiver may need to rethink how to provide personal care.
We thing a bath or shower everyday is important. But, if you have a family member with dementia that is not cooperative or fights during care- then alternative  methods may need to be consider.
Hair care:
should be done daily – this means trying to comb the hair. Washing hair everyday  is not necessary unless the hair is  oily.
Combing evenly distributes oils and cleans the hair
Combing gives you the chance to inspect the scalp for lesions or other problems
your should incorporate at least thorough combing, picking, or brushing of hair everyday
washing or shampooing can be done in the sink, which might be easier than washing it in the shower
Having the hair done at the local shop , may give the  person with dementia something to look forward to, especially if it involves a trip to the local beauty or barber shop; this can be an enjoyable visit and a routine, positive experience
More on Caring for Aging Parents with Dementia:Personal Care Tips …
Nail care:
is one of the most neglected aspects of personal care
this is a part of personal care the should be done routinely
it helps the appearance of the hands
helps prevent injury and the spreading of infection through scratching
should be done carefully and slowly to minimize injury to the fingers or toes.
gives you the chance to inspect the fingers and toes; be alert for signs of infection, ingrown toenails, discolored spots or other lesions, or injury
take time to soak nails the nails, and clean under them
if involving the toenails of the diabetic or circulation impaired person, this  should be trimmed only by a nurse or podiatrist (foot doctor); otherwise, if you do this yourself, take special care not to cause injury. Medicare does pay for regular visits to the podiatrist. You should investigate home visiting physicians and podiatrists  in your area. This is available services to Medicare patients.
More on Caring for Aging Parents with Dementia:Personal Care Tips …
Oral care:
can be difficult to accomplish if the dementia patient is in later stages; if he is resistant, try to brush the front of the teeth (having some success is better than nothing) Here is information on dental care
should be done daily
involves brushing teeth or cleaning dentures daily
along with nail care, is one of the most neglected ADLs
can help prevent infections
improves the taste and smell of food
increases appetite
gives you the chance to observe for mouth sores, foul breath, refusing oral care, chipped, broken, or missing teeth, signs of neglected care, or suspected cavities
Investigate home visiting dentists in your area. This may not be covered by insurance. Discuss insurance with the mobile dentist in your area.
More on Caring for Aging Parents with Dementia:Personal Care Tips …
Shaving: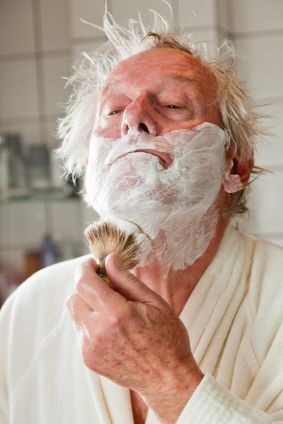 An electric razor should be done careful  instead of  using a blade razor if the person takes a blood thinner, such as aspirin or Warfarin medication (i.e., Coumadin) or other blood thinners
electric razors should be checked before use, especially if used around oxygen, because electric razors could pose a spark hazard
should be done patiently and slowly in order to minimize the chance of nicking or irritating the skin
For many men,it is so important to do this activity by themself. Try to offer assistance and make it fun- offer a a warm lemon scented cloth to put on the face to soak the whiskers.They to make your family member feel special.
Grooming and overall hygiene may well be one of the first ADLs you might need to assist your loved one with. Physically, the person with dementia, especially in the early stage, is usually fully capable of performing acts of hygiene but might need coaxing and encouragement.
In later stages he will need far more assistance due to increasing apathy and physical inability.
💡
Are you providing personal care for your family member? Please share your challenges and obstacles you were dealing with. Please share your approaches or suggestions here.
Help others realize that they are not alone.
Submit Your Caregiver Story
💡
Do you need help caring for a loved one?
Our Resources section can help you find the information and tools that you need. We have courses, videos, checklists, guidebooks, cheat sheets, how-to guides and more.
You can get started by clicking on the link below. We know that taking care of a loved one is hard work, but with our help you can get the support that you need.
Click here to go to Resources Section now!
For more information on various activities of daily living here
Series on Successful Dementia Home Care Tips
For more tips on bathing click here
Develop a person care profile to assure continuity of care
---
You might also like this article: