Activities
Tips for Sparking Memories with Photos
Discover how a digital photo frame can help family members with Alzheimer's or memory impairment. Learn the benefits of digitizing old family photos and creating a slideshow to spark memories and bring joy to loved ones.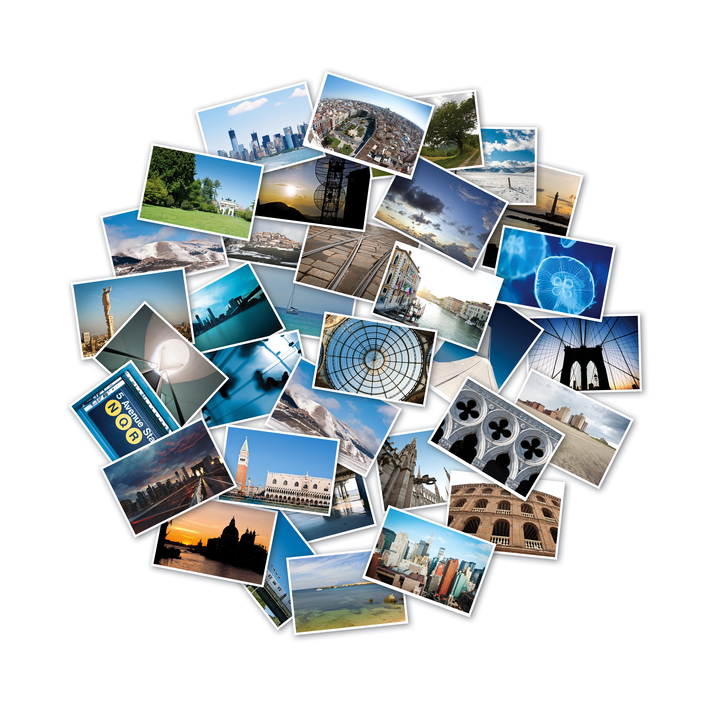 By Judy Morton
A tip that I've seen several times for helping family members with Alzheimer's or some other type of memory impairment is to put a lot of photos around. Put out photo albums or scrapbooks, or lots of pictures in frames, of different family members, snapshots of fun times or trips, or family friends – whatever might ring some bell of memory. We thought this was a good idea, but my in-laws have never really had a lot of photographs out, and they don't like clutter. So we decided to get FIL a digital photo frame. That's just one frame, one extra thing on the shelf – but a whole lifetime's worth of photos for him to see and remember, in a slideshow that will be different every day.
How to Make a Memory Book
Of course, to make this idea work, we first have to scan and digitize all the family photographs we can dig up. FIL used to love to take lots of vacation photos every year – but he insisted on using slides, and, well, those slides did not survive their retirement in sunny – and humid! – Florida. And of course, there's MIL's penchant for downsizing and decluttering over the years. Still, we've managed to find a respectable number – something like 250 or more – of photographs from their childhoods, and their children's childhoods and adult lives. There are also some pictures of places they've been that we'll throw in, just so he can remember some of those family vacation trips
💡
Have more questions? Check out the
Frequently Asked Question
section of the website. You will find a lot of different questions answered directly.
More on Sparking Memories …
It's been kind of fun, really, to go back and unearth pictures that we haven't seen in years, and even a few we've never seen before at all. Pictures of us and my sister-in-law as teens (was my hair really that red before it turned so white? – and look, there's my sister-in-law in her Drill Team uniform). But the real fun is seeing photos of my in-laws as children and teenagers, and especially some of FIL in his Navy dress blues I'd never seen before. I can certainly see why my MIL fell for him! And that glamorous photo of her that was taken when she was in her mid-teens – wow!
But the one that really got to us was one I'd actually seen before. It shows FIL, in his dress whites, looking at the camera with a dreamy expression on his face, and the typical "all my love forever" signature on the bottom. It's always been in a leather folder, and I never had occasion to take it out of the folder until I scanned it. Then I found the note on the back. "To the sweetest girl, with the most beautiful eyes and loveliest hair…" it began. And ended with "all my love", signed my FIL. He gave that to her while they were dating, right after WWII. The note was so sweet, so romantic, and even poetic, that it brought tears to my eyes. Even my husband had never seen it, and was amazed at the feelings his father expressed.
The thing is, FIL has always been taciturn, never really saying much about his feelings. I've rarely ever heard him criticize MIL in any way, and even when he has done so, he's usually acted like whatever it is really is no big deal. But I've never really heard him praise her, either. I've never actually heard him say that he loves anyone. But sometimes… the deepest feelings just don't need that many words, and the least likely poets are the ones you don't even know about.
Benefits of Reminiscence Therapy: Engaging Long-Term Memories for People with Dementia
💡
Have a story about how a picture sparked a memory in your family member? Please share here?
Help others realize that they are not alone.
Submit Your Caregiver Story
💡
Have more questions? Check out the
Frequently Asked Question
section of the website. You will find a lot of different questions answered directly.