Medical Conditions
Pros and Cons of Feeding Tubes in the Elderly
Discover the benefits and drawbacks of feeding tubes for elderly patients with this comprehensive guide.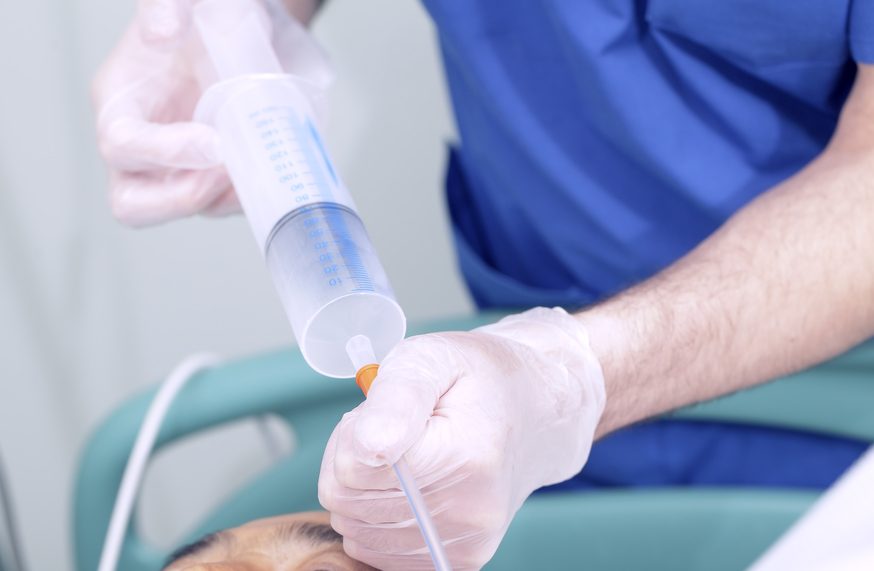 The pros and cons of feeding tubes in the elderly is a topic that comes up so often, I thought it was important that I take time to give my nurses perspective.
This is a topic that I feel should be discussed early in the aging process, while a person has an opportunity to make decisions based on their own thoughts and wishes. Having an Advanced Directive in place, makes sure a persons wishes are honored at end of life. It also takes a lot of stress off a other family members when the time comes and decisions need to be made.
Having an Advanced Directive in place, does not hasten your death, allow you to make important decisions on your life, and gives your physician information on the care and treatment you would like.  There is not "right" or "wrong" way to approach this subject. There is only what is best for you.
With modern technology, developments have been made to extend life through artificial means. These modern advances , to the terminally ill, can prolong the death and dying process. Research shows that is actually causes prolonged pain and suffering.
I am providing this information so that, for those that have not planned in advance for making decisions about end of life issues.
I would first like to address the purpose of a feeding tube. There are times when an indiviudal becomes very old or very ill and starts to have problems with eating or difficulty with swallowing. Tube feedings provide a source of food , water and even medications in liquid form, for those who can no longer take in food or liquids by mouth.
Tube feedings can be very helpful to individuals that need nutritional support after surgery or sudden illness. For the young  and healthy patient, with swallowing disorders or poor appetites, a tube feeding can serve as a long term nutritional support.
Tube feedings, while offering nutritional support, does not provide the pleasures of taste or the social interaction that usually accompanies a meal.
Many families feel that when a senior member of the family begins to have swallowing and eating issues, that as a person declines, they will "starve to death".  It is important for family members to understand that if a person has a terminal illness, a feeding tube will not help them get well. As the body starts to physically decline, it shuts systems down and a person does not feel hungry or thirsty. Inserting a feeding tube can actually do more harm than good.  It can interfere with a peaceful and natural death.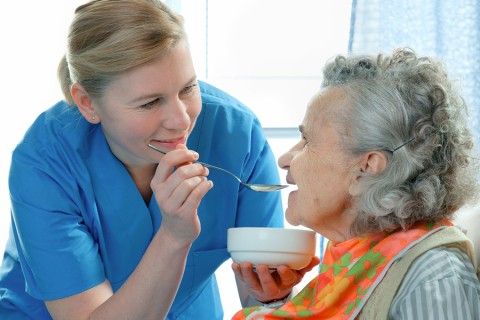 More on Pros and Cons of Feeding Tubes in the Elderly,,,
Let me explain.
Even in the most perfect situation, have a feeding tube has risks.  To place a feeding tube in a person, the doctor must put a tube in your stomach, through your abdomen.  This tube is anchored in, but for some confused or  agitated patients, they must have their hands tied down to be sedated to keep the tube in place.
Because the feeding is a mechanical process, the stomach does not register if it is full. This means that the liquid nutrition can go into the lungs causing aspiration pneumonia, or cause swelling (edema) in the body.
A person with a terminal illness will not be able to eat regular food again without great risk to their health. Many struggle with wanting to have a drink or eat their favorite food.
I wrote this article to help give you and your family members general information on feeding tubes as a potential treatment at the end of life, outlining the pros and cons, so that you can make an informed decision as to whether or not this should be part of your end of life treatment.
Here are 2 PDf's on tube feedings from a doctors perspective :
American Geriatrics Positions on feeding tubes for advanced dementia.
Ethical Issues with long term feeding tubes.
---
Want to express yourself?
Do it here!
You're probably not alone–your personal experience could resonate with other readers on this site. Share your stories, ask your questions, rant, rave or stomp your feet!
No profanity or flames please this is a Family Friendly site.
Either way, we'd love to hear from you!
You don't need to be a professional writer – all you need is the desire to share an experience or ask others for help with a situation or question. I love to hear stories of your family member and your situation .
So, please, share a few pictures of yourself or your family member. If you have made changes to a house to remaining the home longer, those are great photos share as well.
Here are a few things you should know about sharing with Caregiver Relief.com
If you are sharing a story, please make it about your caregiving experience, your family member that you are taking care of, or about any situation related to support services (good and bad), difficulties with insurance, concerns about alternative placement , such as a Nursing home or Assisted Living and tips on caregiving. Remember, sharing your experience will help others with similar situations.
When it comes to a question, a little bit of information about your situation would be most helpful. You do not have to follow the amount of content rule.
Here's what we would not publish: No affiliate or commercial links please, no thinly disguised advertorials, no stories that have been published elsewhere, and no sales pitches for products or businesses. I've let a few through in the past – those links will be deleted in the coming weeks so please don't bother sending any more in.
If you are sharing a story, according to Google rules and article must have between 400-700 words. Less is too short for a page, and longer is just… too long.
Don't forget to provide a link to your personal website or blog so we can link back to you!
Try to include at least one photograph (it really does make a story come alive) but no more than four. Tell us what's in each picture.
Don't forget to include your full name and email so I can get back to you if I have any questions.
One more thing:
I'll do everything I can to publish your story but sometimes I get submissions that simply don't make the cut – because they don't follow the guidelines. I can't reply individually but if your piece doesn't appear soon after you submit it, chances are it doesn't meet requirements.
So please, read the above carefully – and hit that keyboard. The rest of us can't wait to read your post
Do you have a question about caregiving? I've been receiving emails that have made me recognize the need to generate an area for caregivers and aging baby boomers to express themselves. Are you an aging baby boomer with questions and concerns about aging in place or aging in general? Are you a family caregiver needing support and a place to vent? Are you a family member that needs information on how to advocate for the aging senior in your life? Feel free to ask the experts! We are here for you. NO question is off base.