What Does a Caregiver Do? Tips For Caregivers
Caregivers form the bedrock of the healthcare system by providing invaluable support to seniors, people with disabilities, and anyone else who needs temporary or permanent help to lead a better life. But have you ever thought about how crucial they are to our society?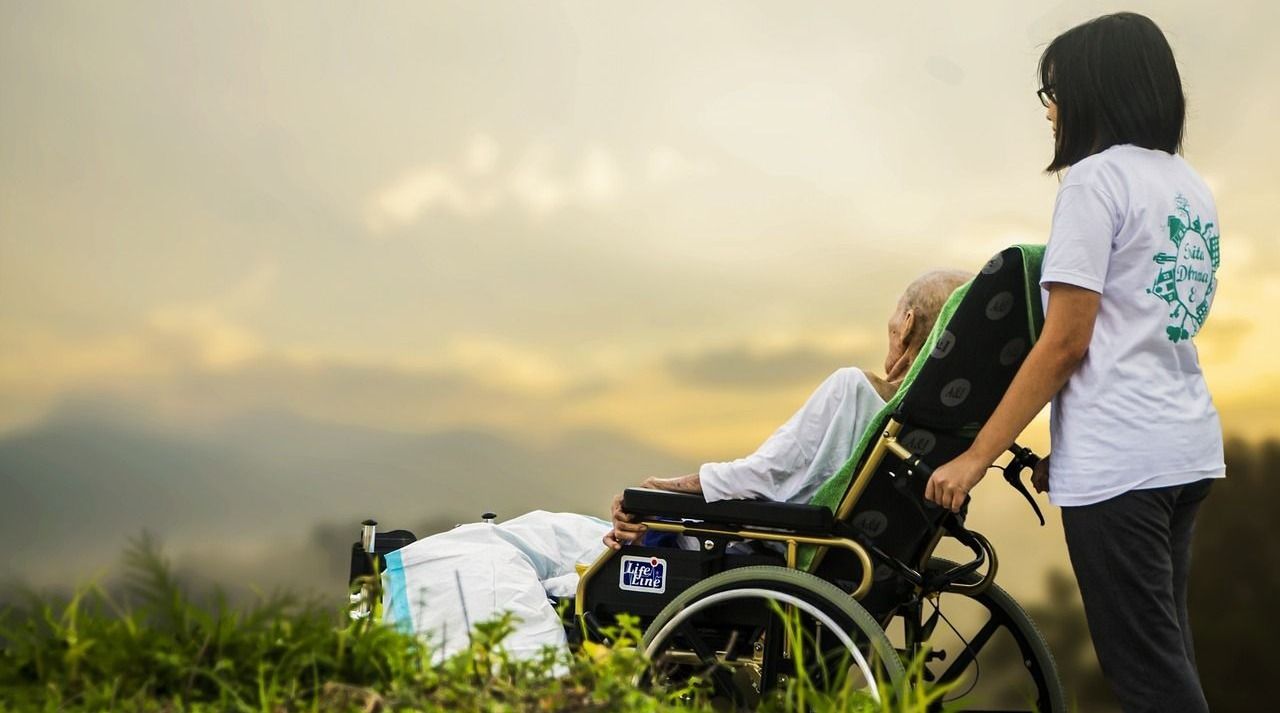 Caregivers form the bedrock of the healthcare system by providing invaluable support to seniors, people with disabilities, and anyone else who needs temporary or permanent help to lead a better life. But have you ever thought about how crucial they are to our society? They are present in all aspects of healthcare, in both formal and informal settings. Let's delve further into the world of caregivers and support groups and explore just how important they are to our loved ones' well-being.
What Does A Careigver Do? Tips For Caregivers
Who are Caregivers exactly?
In essence, they are superheroes who possess the unique ability to care for someone else. A caregiver's responsibilities can range from simple housekeeping and medication reminders to more complex medical tasks, depending on the client's needs and the state in which they reside. In fact, a caregiver may juggle multiple responsibilities in a day.
Here are some of the common tasks that caregivers tackle on a daily basis:
Helping with personal hygiene, bathing, and dressing and eating
Provide support those with mobility problems
Keeping the house tidy
Provide assistance and remind to take medications are taken on time
Providing transportation to those in the community
Helping individuals walk and talk and spend time with an older person
Planning and cooking healthy meals and may eat with them to provide companionship
Organize mental and physical activities to help the the older adult, person feeling isolated, not feel so alone
Managing behavior and providing emotional and social support for those with memory problems, depression or dementia
Conducts medical tasks such as blood pressure and insulin checks (depending on your state) and perform complicated treatment, such as wound care, that used to be done by professional nurses
Without the dedication, energy, effort and expertise of these incredible individuals, our aging loved ones would not be able to function safely. The contributions of caregivers to society are immeasurable, and we salute them for the invaluable support they provide!
The Family Caregiver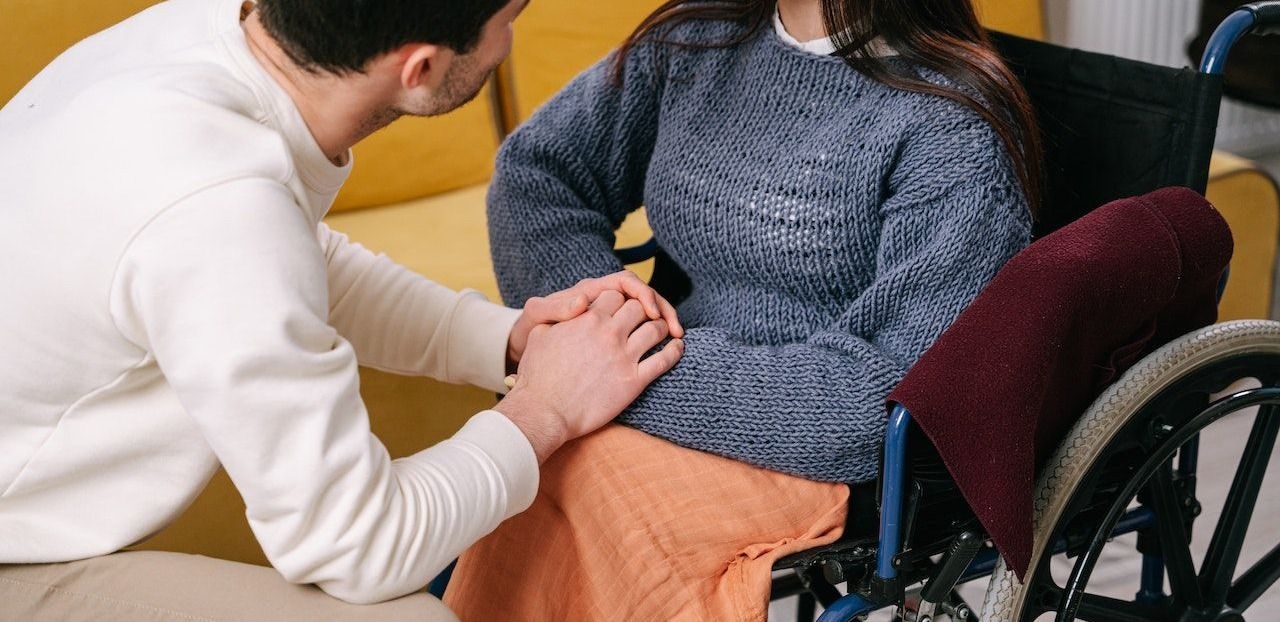 Caregiving comes in different forms, but the role of a caregiver is always determined by the needs of the person or friend. Whether it's a professional or a family member, caregiving is a valuable and much-needed service that's in high demand. The truth is, the number of available caregivers doesn't match the job growth rate, leading to a shortage of professional caregivers. That being said, family caregivers play a significant role in the industry, with over 60 M unpaid caregivers taking care of a relative over the age of 65.
The National institute of aging and the Pew Research Center also reveals that caregivers are not limited to family members. Friends, neighbors, and long-distance caregivers are part of the 60 million unpaid caregivers, each bringing something valuable to the table. With the present public health crisis of having more seniors than youth and a shortage of direct care workers, the future for providing care for our aging population will be full of challenges.
I want to make you aware of this, because a person providing care needs to utilize local resources and consider a team approach as seniors are aging in place to avoid being placed in a nursing home. One caregiver tip is to include family, friends, neighbors, and church members to support you throughout your caregiving journey. I have created the How to be a Patient Care Advocate course and manual to teach you how to use a care plan and resources that will allow you to focus on the important things, such as self care and allow you to take much needed break for your caregiving duties.
Family caregivers are expected to perform complex medical tasks, That once were performed by professional nurses, However the unpaid family caregiver is bound by state regulations that guide paid caregivers. This means they'll need to get up to speed on their own, often putting an enormous strain on them and their other family members. Family caregivers face many difficult situations and challenges. Most are not prepared for the taking care of another. Many neglect their own health care and experience severe stress and caregiver burden.
Family Caregivers are unpaid and invisible
It's important to note that family caregivers are rarely paid, except for state-specific programs. This can have a substantial negative impact on the caregiver themselves, through lost income, and their ability to get back into the workforce. In 2022, family caregivers provided unpaid care worth $600 billion, and their contributions are priceless. Without the support of the family caregiver the long term health care system, such as nursing homes and assisted living facilities, the long term care system would be overburdened and unable to provide the care needed. They do everything under the sun to make the lives of their loved ones easier, including catheter care, wound care, and administering medications. They serve as healthcare advocates and even plan for their loved one's end-of-life care.
The Informal Caregiver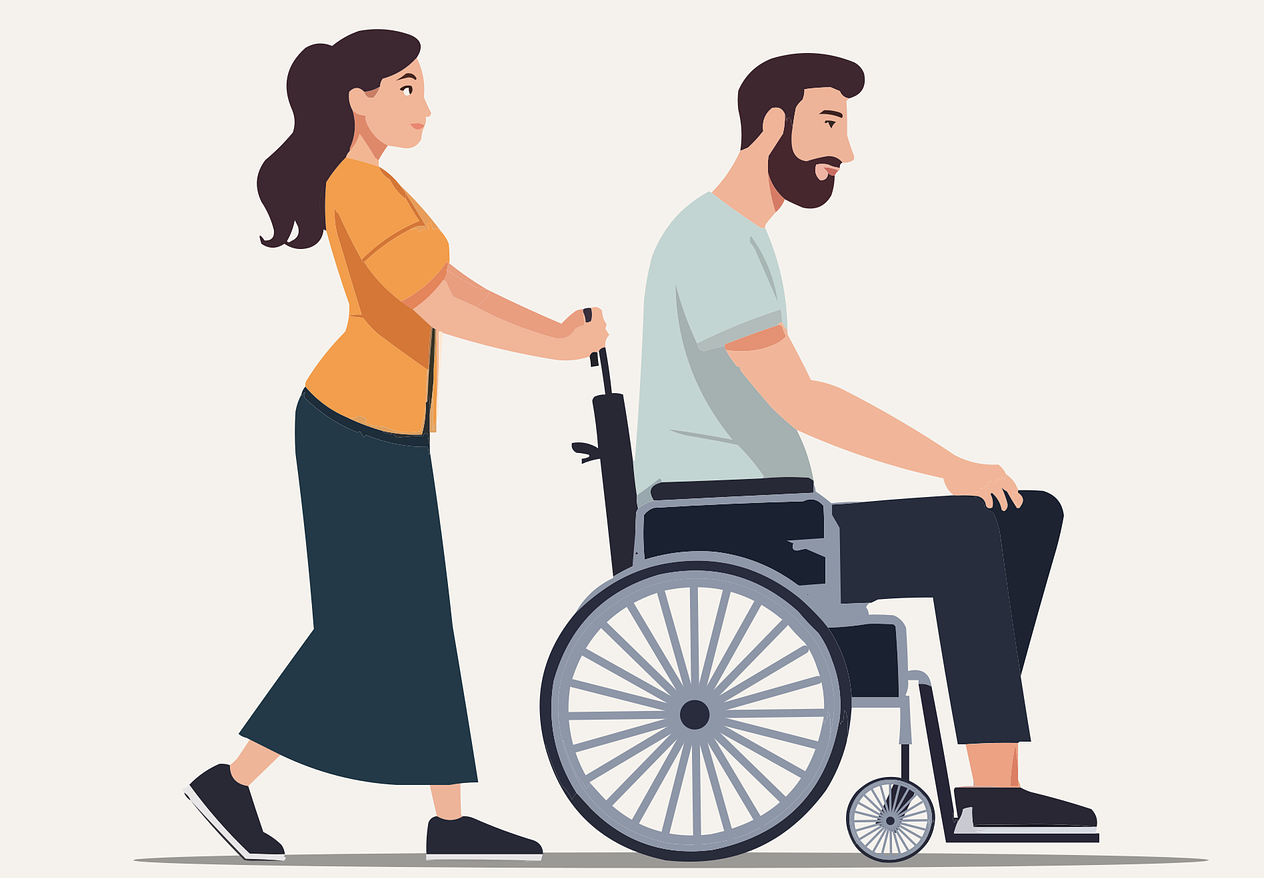 An informal caregiver, is usually a family member, a friend or neighbor. They are hidden heroes who selflessly takes on the responsible role of caring for those in need without formal recognition. Caregivers often overlook the fact that they provide care to family or a friend, and it's their kindness and humanity that motivates them to perform such tasks, not the desire for accolades. They lovingly look after their loved ones or community members in need, putting the care recipient's needs and concerns before their own, and that is truly inspiring! Most never see themselves as caregivers. The statistics bear that one in 5 people in the US is a type of caregiver.
The Volunteer Caregiver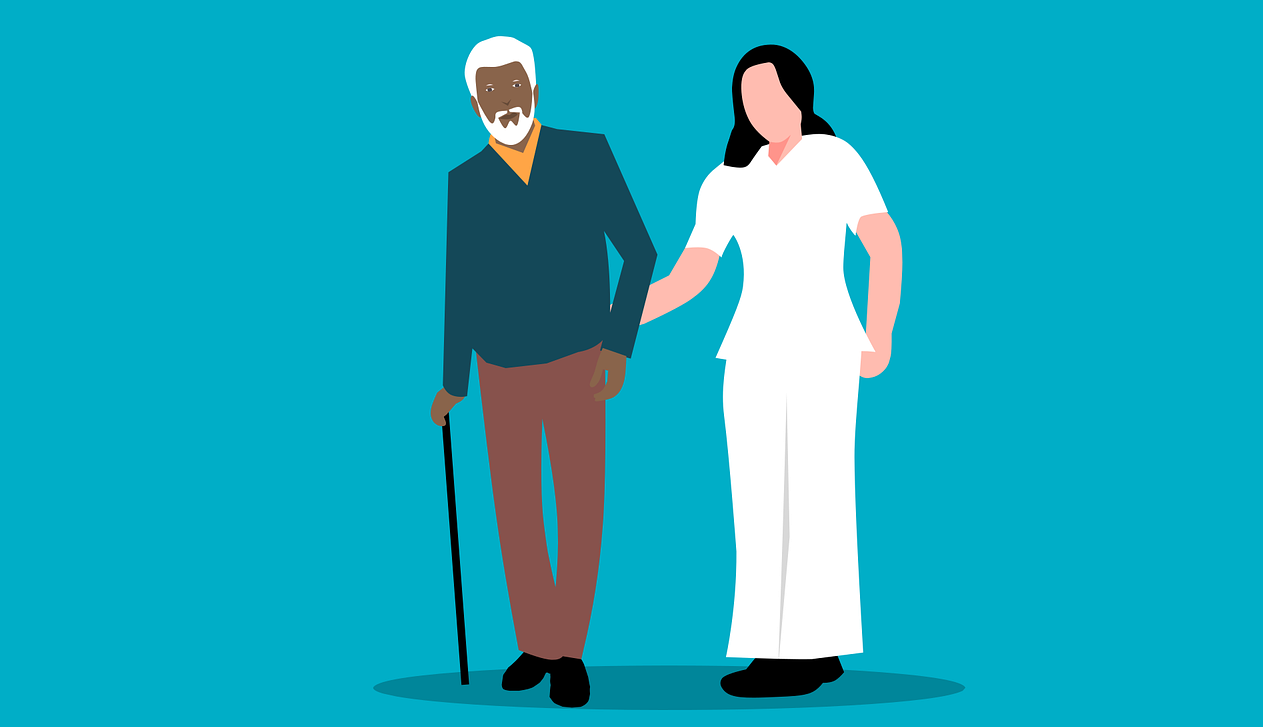 Interested in helping others out? Consider becoming a volunteer caregiver! It's an excellent opportunity while in college to boost your chances of employment upon graduation too. Although volunteers can't take on full nursing roles, they can still assist with mobility, transit, and companionship tasks. Only a few hours per week of your time would be necessary.
I have created a program that teaches caregivers to develop a care team or a support groups to help them the family caregiver get breaks by having others provide practical assistance to care. If you want more information on this program, the How to be a Patient Care Advocate course. I have also developed a Faith in Caregiving program to help churches, fraternal organizations and communities support the family caregiver by creating programs that provide both volunteer respite care as well as paid respite care. Please feel free to comtact me to learn more about this program
The Agency Caregiver is one of many types of direct care workers.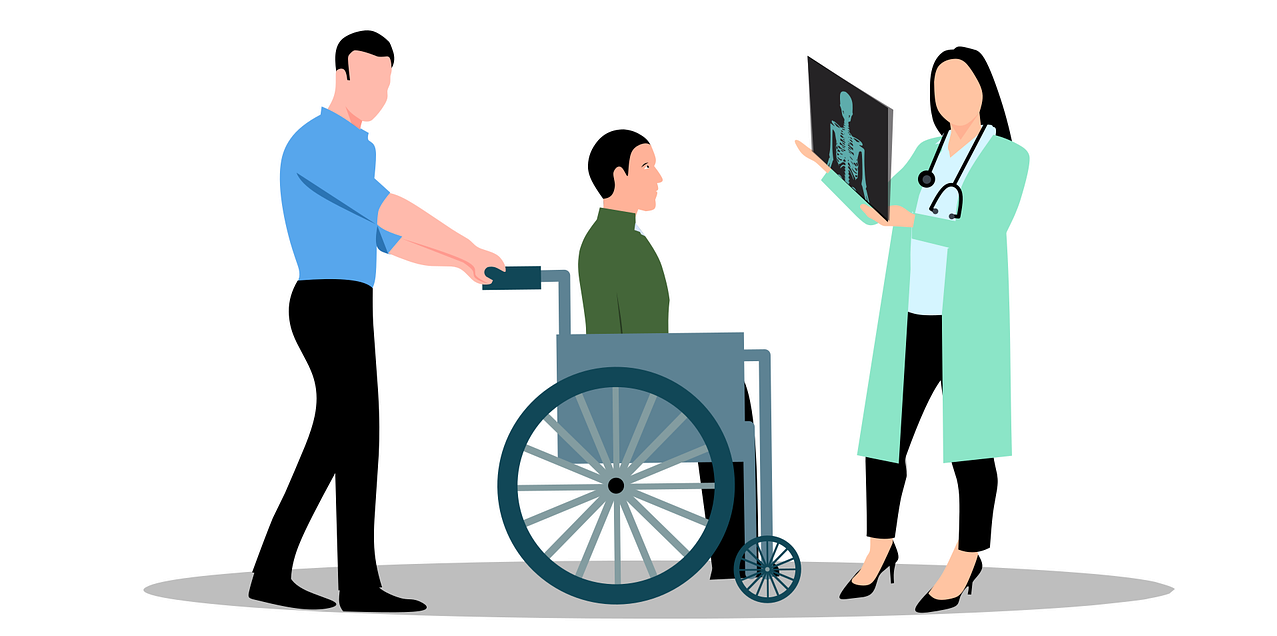 Looking for a trusted caregiver to support your loved one's needs? With the help of agency caregivers, you can rest easy knowing that your loved one is in good hands.
These caregivers, who can be Certified Nursing Assistants (CNAs) or personal care aides, are well-equipped to handle non-medical tasks, such as housekeeping, transportation, and cooking. But what if your loved one requires a higher level of care? No need to worry, Medicaid can also cover these services through contracted agencies. Of course, you must be qualified for Medicaid before you can seek this type of support. This may mean spending down assets and private savings to quality for Medicaid.
However, it's important to choose a reputable agency that invests in the training of their staff, conducts background checks, drug screenings, and provides liability insurance. Unfortunately, some agencies pay their caregivers poorly and give them the burden of serving multiple clients a week, leading to an unfortunate 82% turnover rate (yikes!). the majority of direct care workers have more than one job and live at poverty level. Many families do not realize that the agencies charge 50 to 75% above what they pay the hands on caregiver.
Hopefully things are changing as caregiver agencies start to improve their pay and benefits.And treat their staff better. They need to offer certifications and have some sort of clinical ladder, so caregivers can advance their skills and get extra pay for that extra education. In short, a reliable caregiver agency takes the burden off you, and ensures your loved one receives the quality care they need and deserve.
Senior Living Caregivers are another type of direct care worker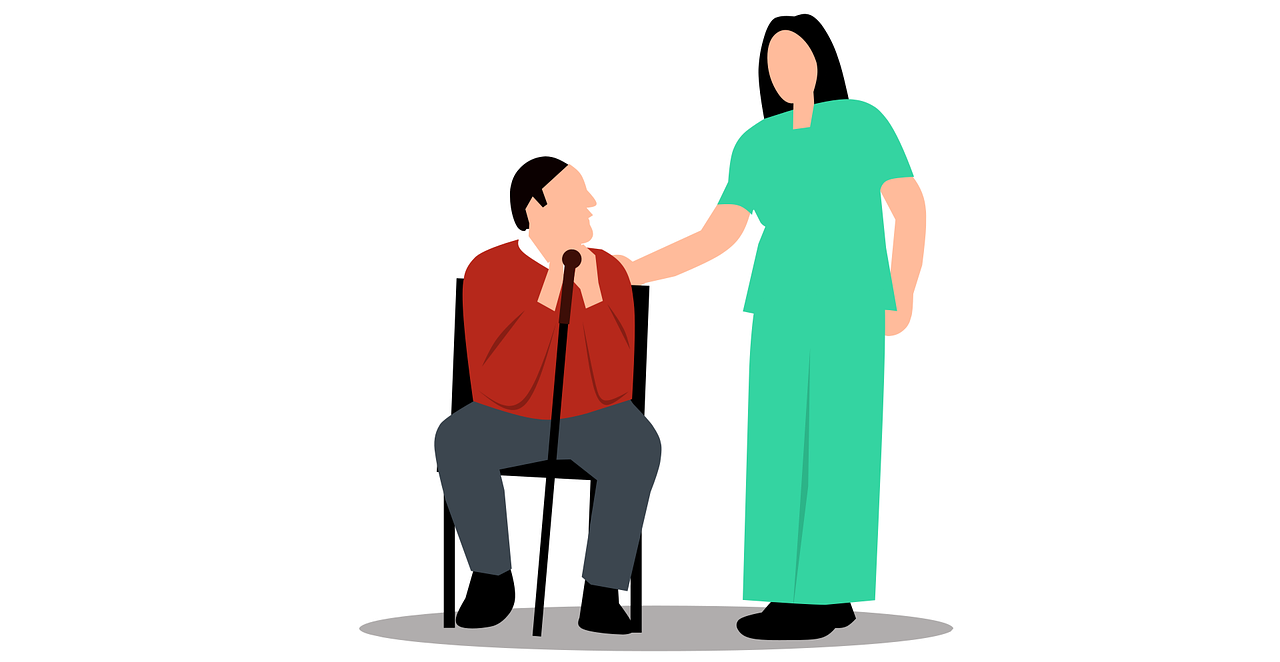 Senior living is an encompassing term for a variety of housing situations, including independent communities for folks 55 years and older, assisted living facilities, and memory care facilities. You can call your local area agency of aging to get a list of the senior living facilities in your area. Within these dwellings, the loving care of caregivers can make all the difference in residents' daily lives. These superheroes could perform any task from personal care to administering medications with compassion and kindness.
In assisted living facilities, caregivers play crucial roles in helping residents navigate their daily lives in a secure and home-like environment. This includes assisting with bathing, dressing, and hygiene, as well as providing help to the dining room and other lively activities. I want to make you aware that seniors eat better and eat healthy foods and maintain a healthy weight when they eat with others.
Assisted Living has direct care workers that provide care in a memory care unit for those with alzheimer's disease and other types of dementia. These caregivers are dealing with challenging behaviors. These workers provide an environment with strict routine to avoid challenging behaviors. Many patients in memory care units experience sleep disorders. They walk with the residents as they pace and try to encourage that these residents get enough sleep.
The Nursing Home Direct Care Worker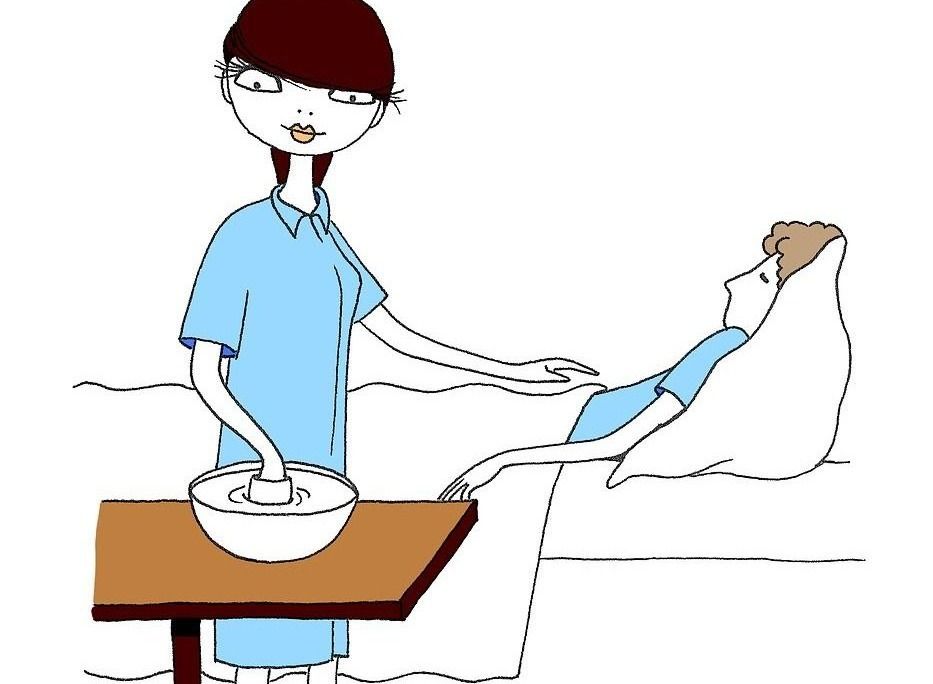 A skilled nursing home caregiver is a superhero in scrubs. They really are. This job is a 24/7 feat, and it takes a hero to provide exceptional care for residents in nursing homes. Caregivers work tirelessly to assist with transferring, toileting, bathing, and dressing, among other things unrelated to nursing. In some cases, they even feed patients during meal times while monitoring for choking or swallowing problems. These heros work hard to maintain a routine for their residents, which is one the the most important things the older adult prefers..
Unfortunately, some nursing homes are understaffed, and this puts an inordinate amount of stress and pressure on caregivers. If you have a family member in a nursing home, be their voice! Show appreciation for the caregivers and get to know them. Your active interest and involvement can make all the difference, and it can help prevent possible problems.
More Caregiving tips
The Home Health care Worker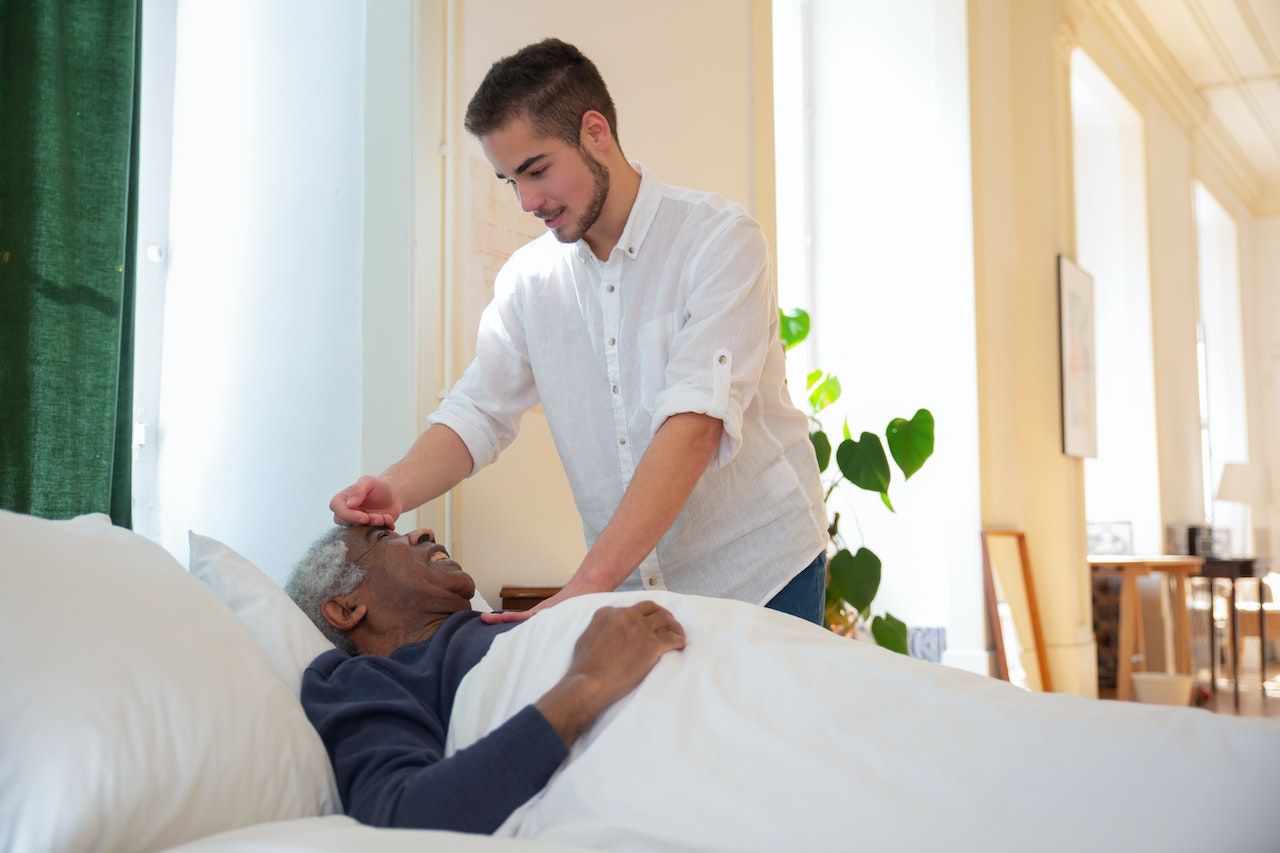 Let's talk about the home health care worker. Home health care is a term used to describe insurance-covered care, but did you know that it has many benefits? Physical and occupational therapy, nursing, and speech therapy are all services provided by a home health caregiver, which can make a huge difference to someone recovering from an illness or injury.
Caregivers usually visit the patient two to three times a week to assist with basic chores, like bathing and grooming. It's important to note, however, that caregivers cannot do housekeeping or cooking under Medicare. Their primary role is to help patients regain their independence! With the growing aging population , these services and type of support are rationed or almost non existent in today's world.
Taking care of someone that has Medicare or Medicaid services, are intermittent and for a short period of time. These services are very limited, as a home health aide may see as many as 8 or 10 patients in a day or more. They get in and get out as soon as they complete their tasks. I make you aware of this, because so many expect more support and feel angry and anxiety when they realize the support they were expecting is just not going to be there.
The Independent Caregiver
Are you in search of care for your loved ones? Independent caregivers could be a perfect fit, as they are self-employed and advertise services through word of mouth or personal advertisement. Although this option has its perks, it also involves significant risks. With the direct care worker shortage and growing needs for in home support, this is a growing field
First, it's vital to conduct your own criminal background checks and drug testing. Moreover, if your caregiver fails to show up, do you have a backup caregiver ready to fill in on short notice? Also, what if allegations of harassment or stealing arise? Additional liability insurance is necessary to cover any potential court action. In our eldercare communication course and our new to caregiving course, I have provided a list of questions to ask when interviewing an independent caregiver. I have even provided a template for a caregiver contract, to use.
Be sure to thoroughly vet references, as sometimes caregivers with pending investigations are still hired by other clients. So, while hiring an independent caregiver might save on costs, make sure to weigh the risks and benefits beforehand. Be aware that it takes as many as going through 6 to 8 caregivers before you find the right caregiver for you and your family member.
There are times when any caregiver may call off sick. Be prepared for that. I strongly recommend that you have other caregivers as backups. When you do hire an independent caregiver, I recommend that you go on caregiverrelief.com and type into browser sensible safety precautions. This page will give you many caregiving tips for in home care. The other page I want to refer you to is In Home Care is Set Up and You Want it to Run Smoothly.
Conclusion
Caregiving is an honorable profession with various opportunities for advancement. While a high school diploma can open entry-level positions, obtaining a bachelor's degree in nursing, gerontology, physical therapy, or orthotics can increase your salary and open doors to more specialized roles. Successful caregivers are adaptable, patient, and compassionate individuals with a robust set of transferable skills.
Follow caregiver relief for more tips on taking care of others.