A Prayer Warrior, a Seamstress, and always Plenty of Oil in Her Lamp
A personal account of how God worked through a neighbor to bring purpose and healing during struggles with addiction, advocacy for a father with Pick's disease, and the state of elder care in America.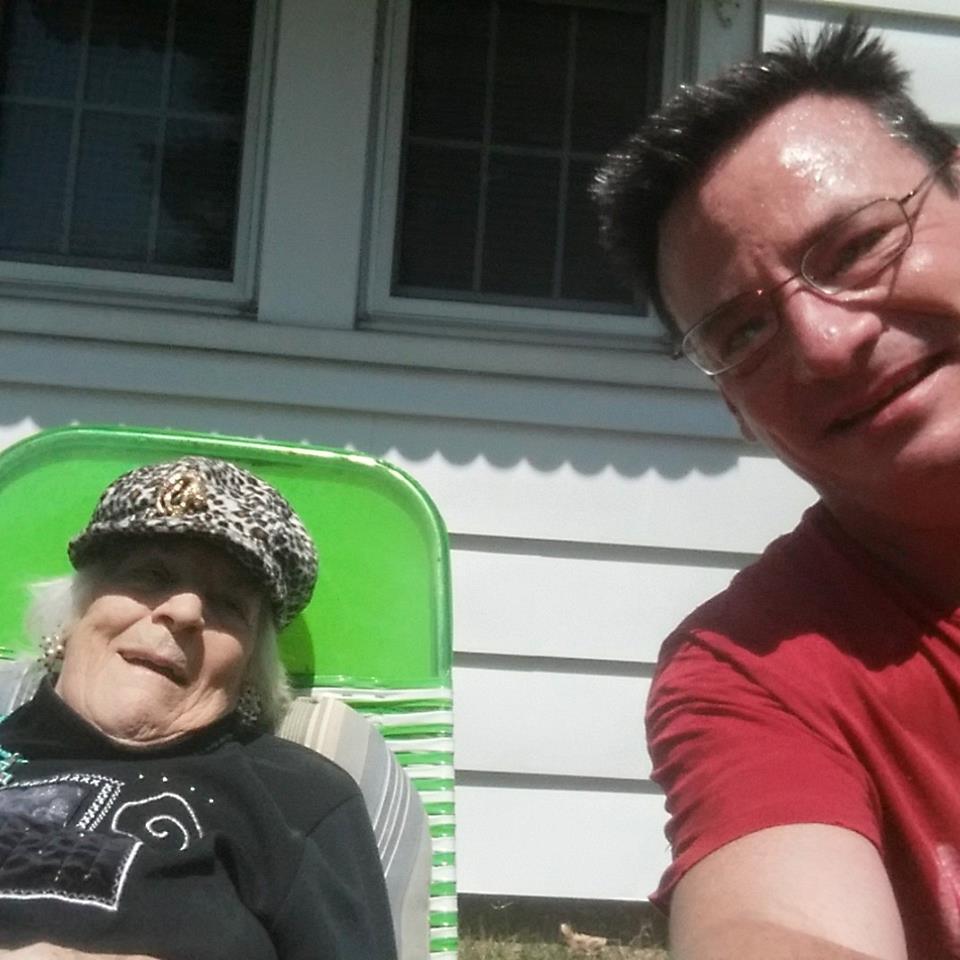 By David Heitz
My life has seen an abundance of miracles during struggles that should have been insurmountable. While I credit God for every one of them, it's my father and my neighbor, Monica Elizabeth, through whom God worked to bring purpose into my life.
God guided me toward sobriety so that I could effectively advocate for my father and educate others about his brain disease, Pick's (BvFTD), as well as shed light on the deplorable state of elder care in America. It was through my writing that I discovered my purpose.
Today, we bid farewell to Monica in a truly beautiful and peaceful memorial mass.
Monica, as the priest described her, was a "prayer warrior." Indeed, she was. Even when I resisted, even during my drinking days, Monica and I would hold hands in prayer in her front yard. There were moments when I couldn't see the light of the next day, yet that light always dawned.
Monica possessed, according to the priest, healing abilities. He recounted an incident where she healed a woman with a crippled hand during a church service in Annawan, Ill.
Some may roll their eyes, but I firmly believe that the prayers she offered on my behalf are the reason I'm here today.
God placed the perfect neighbor next door. When my father bought the house I was brought home to as a baby four years ago, Monica lived next door. I now own the house, having bought out my brother's share after my father's passing.
Those initial months when Dad and I moved in together, Monica's presence was a blessing. The two of them spent time in the yard, reminiscing and laughing. Monica lived with her son, Paul, who wasn't much older than me and didn't exactly embrace my lifestyle.
In truth, Paul and I had much in common – both caring for parents with dementia, both living in our parents' basements, both indulging in beer and loud music. We both appreciated that our parents kept each other occupied, at least for a while.
My father's rapid decline changed everything. Soon, Monica and Dad were at odds, and Dad's behavior deteriorated. He started fires in the house by tossing burning cigarettes into the trash can. A year later, he was in memory care.
My advocacy for Dad during those times was a nightmare, particularly after the facility was sold to a new company, and the abuse he endured was well-documented. I won't dwell on those details, but I'm grateful to have emerged from it all alive.
When I became sober and faced the darkness of those who didn't like me being sober, I retreated, and Monica was my rock. We prayed constantly. She watched over my house when I was away, and I reciprocated, especially when Paul wasn't home.
We had each other's backs, although I suspect she worried about me more than I worried about her.
Shortly before my Dad's passing, Paul began losing weight rapidly. It turned out he had late-stage colon cancer. It took months for him to secure an appointment with the VA for medical care.
As Paul and I got to know each other, we became friends. One day, while I was mowing Monica's lawn, Paul, now emaciated, offered me his beer. He could no longer drink, and I politely declined.
A Troubling Incident Amidst the Challenges
While I juggled my responsibilities as Dad's advocate in memory care, dealing with substandard care, Monica faced her first bout of dementia while Paul underwent surgery at the VA Hospital.
During that time, Monica's cat passed away on her lap, causing her to panic and dial 911. When the police arrived, they believed the cat was sick and asked if I could take Monica and her cat to the vet. I agreed, but it turned out the cat had already passed.
Monica clung to the deceased cat all weekend, and no one could contact an official elder services agency to help her. She refused to allow anyone to bury the cat.
Finally, the following Monday, officials from the elder ombudsman's office intervened. They arranged for the cat's burial and placed Monica in a facility until Paul returned home. The entire episode was outrageous, highlighting the inadequacies of our local elder care network.
Monica and I grew closer over time, especially after my Dad's passing. I had more time to spend with her, which was crucial because her condition deteriorated rapidly following Paul's death. Eventually, she became a ward of the state and was moved from her home. She passed away in a nursing home shortly thereafter.
Today, on this beautiful spring day, saying goodbye to Monica wasn't a reason to shed tears; it was an opportunity to once again praise God for ending her suffering. She was a mother devastated by the loss of her son, who was only in his 50s. She was a woman approaching 90, her mind ravaged by dementia, much like my Dad's.
Monica's service was truly lovely. The priest read a parable that Jesus had shared with his disciples: "The Kingdom of heaven will be like ten virgins who took their lamps and went out to meet the bridegroom. Five of them were foolish, and five were wise."
The parable described how the wise virgins had enough oil for their lamps, as the bridegroom was delayed. When he finally arrived, only the wise virgins were prepared because their lamps were still burning.
This parable held special significance, given that Monica had been a seamstress who made wedding dresses. She even owned a regionally famous bridal boutique at one time.
I have no doubt that my neighbor possessed healing qualities. When I reflect on my life today – sober and fulfilled, albeit marked by the traumas I've endured – I see abundant oil in my lamp.
I owe this light to my Dad and my dear friend Monica, both of whom I believe would want me to live life to the fullest.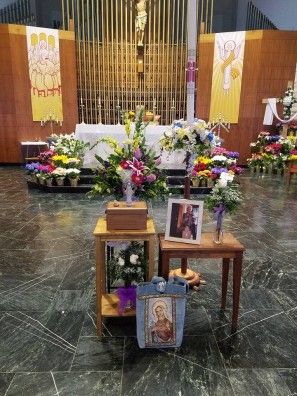 Rest in peace, my dear English neighbor, Monica Elizabeth.
💡
Have a story about your caregiving journey? Please share here?
Help others realize that they are not alone.
Submit Your Caregiver Story
💡
Do you need help caring for a loved one?
Our Resources section can help you find the information and tools that you need. We have courses, videos, checklists, guidebooks, cheat sheets, how-to guides and more.
You can get started by clicking on the link below. We know that taking care of a loved one is hard work, but with our help you can get the support that you need.
Click here to go to Resources Section now!
---
You might also like this article: