Faith In Caregiving
A Prayer for Caregiver Strength When You Feel Alone
Find strength and comfort through prayer and faith as a caregiver. Remember that you are not alone in your struggles and learn to lean on God's love and grace. Find hope and comfort on your caregiving journey.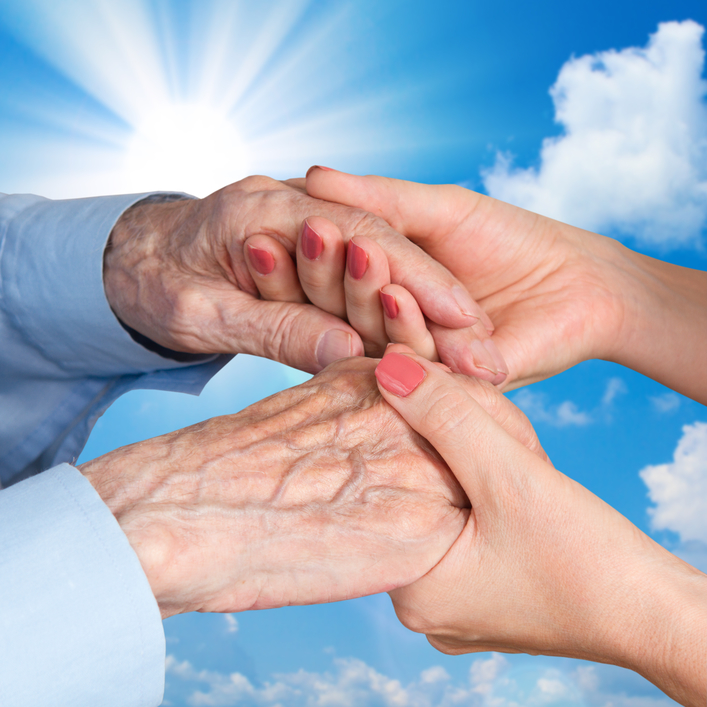 Our Faith and Caregiving series addresses challenges of caregiving.
A prayer for caregiver strength…
We all have moments of feeling inadequate and unprepared. We do not know what we have to face on our caregiving journey. Caregiving is intermittent and unpredictable.
Thanks to Veronica Badowski, she reminds us we are human and not alone on our journey.
1 Thessalonians 1:3
Paul writes these words of praise to the young church in Thessalonica:
"We remember before our God and Father your work produced by faith, your labor prompted by love, and your endurance inspired by hope in our Lord Jesus Christ."
What jobs are often prompted by your love?
MEDITATION
The job of caregiving felt bigger than I was able to handle, and I wondered, why did I take this on in the first place?  Some days I was in a dark pit of self-pity, and God seemed ever so far away.  Only when I was sick and tired of feeling sorry for myself did I climb into the sunshine of God's grace.  Once again I made the decision to put my trust in our Heavenly Father's plan for my life and His watchful care. Again I felt pleased to serve Him as I cared for my parents.
Sometimes it is a struggle to hold onto faith.  When our loved ones become dependent on us… when no one notices the depth of our sacrifice… or when our Lord seems far away,
it is easy to lose faith and feel lost and alone.  Only when we are ready to emerge from dark thoughts will we find our Lord Jesus patiently waiting for us.  Sometimes we will feel His hand of blessing on our shoulders. He holds us up with His comforting words; "Well done, my good and faithful servant."
Other times we may find hope, knowing this work is part of God's plan for our lives.  We can lean on our ever present Heavenly Father as He provides whatever we need, one day at a time.
More on A Prayer for Caregiver Strength When You Feel Alone …
YOUR JOURNAL
What are your most positive, enthusiastic thoughts about your commitment to caregiving? When are you most likely to have these uplifting thoughts?
TODAY'S PRAYER
Dear Lord Jesus, the Solid Rock on which I stand, my Provider, and my Hope, thank you for walking beside me each day.  You are the one I count on to pull me out of the pit of self-pity.  Strengthen and open my heart to welcome Your presence, and send Your Holy Spirit to carry me on the dark days. I pray in the name of Jesus, my Friend and my Savior.  Amen
Love Others as We Love Ourselves
Treading Water with God, Lessons in Love While Caregiving