Husband with Lewy Body Dementia With Parkinsons In Nursing Home. How Can I Bring Him Home?
Learn about in-home care options in PA for loved one with Lewy Body Dementia and Parkinson's, including Medicaid Waiver, visiting doctors, and Medicare-covered hospice houses. Find the best care option for your loved one.
My husband has Lewy Body Dementia with Parkinsons. In November I had to put him in a nursing home. I hate the nursing home he is in and so does he. We only have Medicare and Medicaid and I haven't been able to transfer him because no-one has a Medicaid bed available. I have seriously considered bringing him back home but I have to have help and have no money. I am under the understanding that Medicare will only pay for 6 months of hospice and I have no idea how long he will be alive. I hope he will be around a lot longer He has declined a lot in the nursing home. He doesn't walk, Dislikes the food so he has lost over 35 pounds. It kills me to keep him there I live in PA do you have any suggestions. Thanks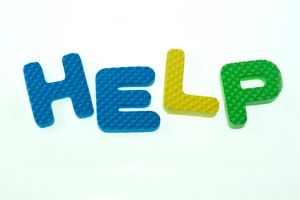 Thank you for your questions, Mary. I think that when you bring some one home, there are several questions you should consider. First, are you able to handle some hours alone with your husband. I ask, because, you have some options for in home care, but, it will not be enough for the entire day.
Because you are in Pennsylvania, you have several options you may want to consider. There is a Medicaid Waiver program in your area. You may want to call your local Office of Aging and ask how many hours would you qualify for in home help. Because of the Lewy Body with Parkinson's' you should consider an n home care safety eval done by the local home care agency. You can ask your Primary Care physician to order this for you and it should be covered by Medicare.
You will need to consider getting a hospital bed, a Hoyer lift, portable potty chair , if your bathroom is not easily accessible. Does your home have a ramp to get in and out easily?
You will need to explore if there are in home visiting doctors in your area. This is a growing field and in different areas of Pennsylvania, there are geriatrician and podiatrists that come to the home.
There is another option that may be of interest to you. Medicare will cover hospice if life expectancy is going to be 6 months or less. Something that may be of interest to you, that is a benefit, is hospice houses.
There are quite a few hospice options in PA. There are hospice homes, hospice units and hospice at home. They are covered by Medicare.
You may want to explore hospice homes in your area, and have your husband evaluated. It is possible to self refer. If your husband qualifies for hospice, they can call the Primary Care Physician and get an order.
In home hospice will not provide steady help for you, only intermittent visits, such as bathing and dressing. You may want to see if you can use the Medicaid waiver program along with hospice, should you decide to bring him home.
I hope you will find this information helpful. Please give us an update on what you decided. We are here for you.