A Prayer to Deal With the Daily Challenges of Caregiving
As a caregiver, it's easy to become overwhelmed by the daily challenges. Learn how to find balance and peace through God's love with tips from author Veronica Badowski in her book 'Treading Water with God: Lessons in Love While Care Giving'.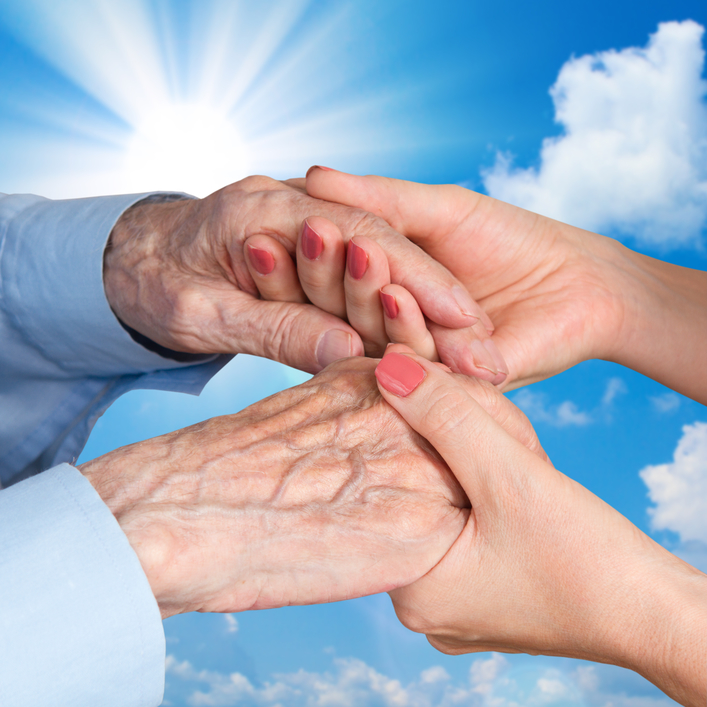 By Veronica Badowski
The daily challenges of caregiving are overwhelming at times.
Ephesians 4:2
"Be completely humble and gentle; be patient, bearing with one another in love."
This is an example of how a person following Paul's words to the Ephesians might respond. When someone is complaining, angry, or demanding we must be humble and gentle.
Think of a time when someone responded to you with kindness, patience and love. How did you feel?
MEDITATION
When I was caring for my elderly, frail parents, I realized how important it was to respect them. To treat them with kindness and patience.
When I helped my stepfather get dressed, or when I assisted my mother on the toilet, I was at my best when my words and body language spoke, "Take your time; no rush!"
It was then I felt in tune with God's will
A gentle, patient caregiver wipes away tears, gives hugs, and continues to love. Even when the person they care for has a bad day. There will be times one needs to step back. Take a deep breathe, exhale slower, and be silent for a moment as you bring up God' love within you.
Let the breath of the Holy Spirit pass through you. It sustains you to transform a tense situation back to a loving relationship with your dear one. When in doubt, wrap it in love.
If the person you care for is angry and aggressive much of the time, you may need to make other plans for their care. This is in order to protect your own mental and physical health. But for an occasional outburst of impatience and anger, give yourself space. Pray for God's strength and wisdom.
YOUR JOURNAL
Describe a situation when your unconditional love was more a choice rather than a nice, warm feeling.
PRAYER
Gentle Father, You bear with us in love even when our behavior may offend you. We do not always humble ourselves through patience and gentle, loving words. Forgive us and create in us a new heart and a right spirit. Let this be our choice when the going gets tough. Come, Holy Spirit, show us the way.   Amen!
My book for caregivers:  Treading Water with God, Lessons in Love While Care Giving
💡
Have more questions? Check out the
Frequently Asked Question
section of the website. You will find a lot of different questions answered directly.
---
You might also like this article: