A Happy Mothers Day Message Caregivers and Mothers
Happy Mother's Day to all the special women who provide care for their mothers or others. As unpaid caregivers, they show incredible strength and dedication in their important work. Let's recognize and support these caregivers on this special day.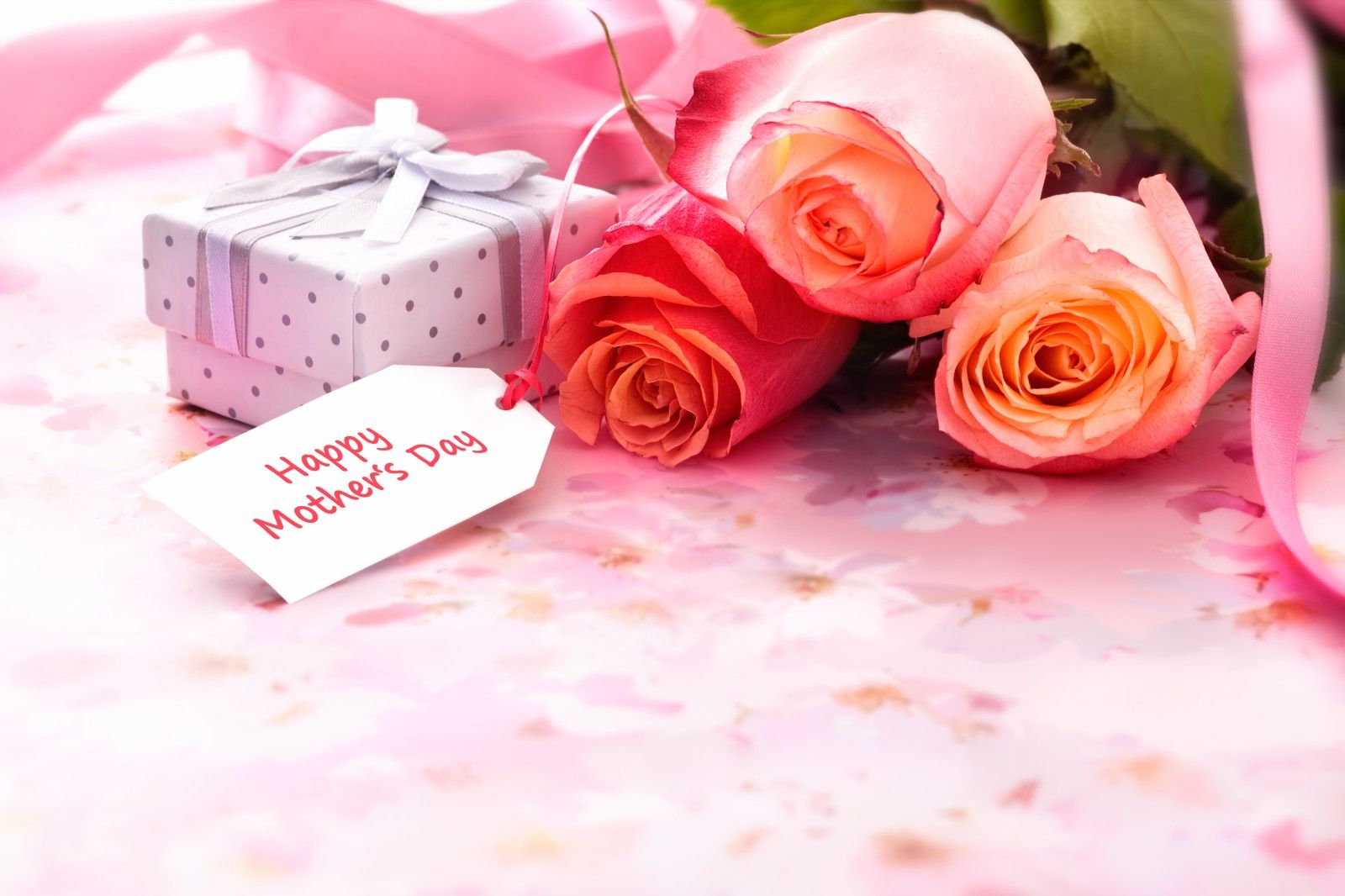 "Caregiving often calls us to lean into love we didn't know possible."

– Tia Walker

A Happy Mother's Day to every woman. We want to honor very special women providing care for their own mom or as well as all the moms out there that provide care for so many others.
Our Mother's Day wishes all mothers is to honor and acknowledge your selfless love and caring for others. So many of you do this, without being acknowledged or thanked for your efforts.  ️Let's all take time today to show love and appreciation for those who have taken on the role of caregiver or parent. They are truly a blessing in our lives! Thank you for providing a listening ear, comfort, and only control when needed. Our own families wouldn't be complete without them.
We hope you have a beautiful day! 💐🌷❤️
You are not forgotten.
I feel it is important to take time to appreciate all the mothers out there. Not only those that have children. But, also the mothers that are transitioned into providing care for others.
"From caring comes courage." Lao Tzu
Across the US, there are over 65 million unpaid caregivers. They are providing care for another adult that is elderly, disabled or ill.   An estimated 66 percent of these caregivers are female.
Many women spend the first third of their adult life caring for children. The middle part of adulthood, for most women, becomes a time to provide care for an aging parents. For the married females, many in the last third of their lives, provide care for an aging and/or ill spouse.
"There are only four kinds of people in the world: Those who have been caregivers. Those who are currently caregivers. Those who will be caregivers, and those who will need a caregiver."
– Rosalyn Carter
Happy Mother's Day Messages
I get the sense from most women, that many would not have it any other way. I feel it is important for us to recognize and acknowledge the family caregiver.  We need to do what we can to support all caregivers in their important work of caring for those who need help. Many of us have had such a supportive mother, when we were growing up.
Mother's Day is a day when we remember and acknowledge those who nurtured and cared for us.
To all the moms that may have been our:
Biological mother
Adoptive mother
Foster mother
Or others who took the time and effort to be caring and supportive toward us.
"To care for those who once cared for us is one of the highest honors."
I think it is especially important to take time to consider the emotional toll that caregiving takes.  We need to address the emotional and physical toll that love and care takes on each and every mother.
I marvel everyday, at those that have made, and continue to make, such personal sacrifices to care for others. Each and every caregiver shows how much it takes to care so deeply for others when they become dependent on you. I wish you a very happy mother's day.
For those family caregivers, that give the "gift of care" each and everyday, your choice to provide this care honors your mom. It also honors other family members, each and everyday. This is a priceless gift.
I hope that you will also take time today, to do something to take care of yourself.
I know that many of you may feel that a wonderful mother's day may just be a break from your daily routine and duties.
You are the most important part of the caregiving equation. Without you, it all falls apart.
"Regardless of what challenge you are facing right now, know that it has not come to stay. It has come to pass. During these times, do what you can with what you have, and ask for help if needed. Most importantly, never surrender. Put things in perspective. Take care of yourself. Find ways to replenish your energy, strengthen your faith, and fortify yourself from the inside out."
– Les Brown
Having an Amazing Mother's Day Includes Caring for the Caregiver
Caregivers put in so much effort and time to care for others that sometimes their own needs go unnoticed. It's essential, however; to take the necessary steps towards self-care!
Our Mother's Day wishes for you ...
Our community has provided valuable advice about how best you can do this – creating positive affirmations around taking care of yourself is a great place to start. Practice a daily caregiver mantra
Remember: looking after your well-being should not come with guilt or hesitation - it's crucial part of living a healthy life!
It's important to make sure you're taking care of yourself while providing support for your loved one.
Try joining a group with people who understand what it is like and can offer moral support - that way, the responsibility doesn't have to feel quite so lonely and isolated.
Incorporate some humor into your day too! Connecting with those closest to you or even just hearing from someone other than the person in need of assistance will lift up everyone's spirits. Get enough rest each night as well; sleep has tremendous benefits on overall wellbeing which are easily overlooked at times like these!
As a caregiver, it can be difficult to keep your nutrition in check. Malnutrition may worsen the stress that you experience and further diminish your wellbeing. But with adequate planning and support from family members or friends, eating a healthy diet need not add any extra pressure!
Take some time out of your busy schedule for meal planning - set up an accessible list of needs before reaching out to those who are invited into this sacred responsibility with you (note: try limiting sugars/trans fats as much as possible). These small steps go a long way towards building lasting resilience both physically and mentally by providing increased energy levels, improved moods & immunity against future illnesses.
Learn to say "No". Caregivers are busy. Prioritize what's most important to you. Then empower yourself to say "no" to something that just doesn't fit into your schedule.
Happy Mother's Days to all moms!
For my British Mums and caregivers a Happy Mothers Day Message
Happy Mother's Day to all the mums out there! Whether you're a grandmother, a step-mum, an auntie, or just a family carer, we want to thank you for all that you do. We know it's not always easy and that your days can be long and tiring but we appreciate you more than words can say. Here's a few of our favorite quotes to honor all the amazing mothers out there:
"A mother is she who can take the place of all others but whose place no one else can take." - Cardinal Mermillod
"The heart of a mother is a deep abyss at the bottom of which you will always find forgiveness." - Honore de Balzac
"The love of a mother is the veil of a softer light between the heart and the heavenly Father." - Samuel Taylor Coleridge
So, this Mother's Day, take some time to thank all the special mums in your life.
For the Family Caregiver that are mothers and supporting others. You represent life's greatest gift.
Positive quotes for caregivers on Mothers day.
"Your job as a caregiver is to transform someone's dark moment into one of light and love." - Unknown
"A carer's life is not easy. Neither is it selfless, for profound things happen to the soul while caring." - Unknown
"Caregivers are a special breed of heroes; they battle physical and emotional battles every single day." - Unknown
This Mother's Day, we want to thank all caregivers
"Caregiving isn't about what you do but how much heart you put into it." - Unknown
A Caregiver Mantra
As a caregiver, I remind myself of a few things every day. First, I need to take a deep breath and keep moving forward. I realize, I only have control over my thoughts and feelings.  I seek out strength and offer it to others as well. I understand that asking for help is not a sign of weakness, and I give myself permission to be vulnerable. Fear is just a disguised form of courage, after all.
I know I won't always meet my own expectations, but that's okay. It's more important that I try and care. When I'm feeling overwhelmed or frustrated, I turn to my chosen family for support. There's power in our connections, hope in our hearts, and strength in our togetherness. And lastly, I remind myself that I'm not alone on this journey.
For Those Adult Children Caring for Elderly Parents and Your Own Famiiy
For the moms, adult children and caregivers who are caring for an elderly parent, we understand how challenging this can be. We know it can become a full time job with little time to rest or relax.
We want to remind you that you are doing an amazing thing by giving your loved one the care they need. Your hard work is worthwhile and appreciated.
To help honor your efforts, here are some encouraging words for caregivers and caring for sick parent quotes that will hopefully lift you up and give you strength:
-"The greatest gift a caregiver can give is to love someone unconditionally."
-"A true caregiver knows no boundaries when it comes to giving of themselves"
-"Being a caregiver is a special act of love and kindness."
-"Take one day at a time and be proud of your strength and courage to keep going."
We hope these words have been uplifting for all the wonderful mothers and caregivers out there. Happy Mother's Day! 💐🌷❤
Finally, we want to thank all mothers for their unconditional love and care. No matter the situation, you will always be there with a hug, an honest compliment, and a few caring words. It is this kind of person that makes the world better and brighter. A person caring for others. There are a few caring people in this world that give so selflessly, and with so much love.
💡
Have a story about your caregiving journey? Would like to share here?
Help others realize that they are not alone.
Submit Your Caregiver Story
💡
Do you need help caring for a loved one?
Our Resource section can help you find the information and tools that you need. We have courses, videos, checklists, guidebooks, cheat sheets, how-to guides and more.
You can get started by clicking on the link below. We know that taking care of a loved one is hard work, but with our help you can get the support that you need.
Click here to go to Resource Section now!
---
You might also like this article: