Elder Abuse And Scams
SCAM ALERT:Care giver Social Isolation, Vunerability and Social Media Interaction
As a caregiver, social isolation can make you vulnerable to online scams. Learn how to protect yourself from the manipulations of scammers on Facebook and other social media platforms, and how to spot red flags in online relationships.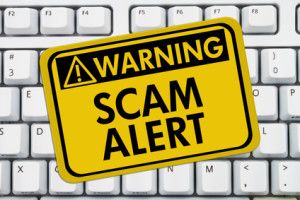 Care giver social isolation is always a concern of mine. Here is a SCAM ALERT.
I was recently contacted by a client all upset that her heart was broken, and worse, her bank account was a lot lighter.
She is a care giver. Lonely, emotionally drained and socially isolated.
Her communication is mostly on the internet.
Why The Elderly Fall for Scams?
This very smart and professional middle aged female has a Facebook page and was approached by a man for a relationship.
Over a period of time, one thing led to another and well, of course, she ended up sending him money.
Of course, he had "money", it was just tied up for the moment and he would pay her back when he saw her.
Over the past few weeks, I have seen posts on my Facebook page by different males and females, about how they wish that all these individual's would stop seeking them out for a relationship.
That gave me pause to think, how much of this is going on.
Now I want you to know that when I was young, I was often told I looked like the character "Gloria" if the sitcom "Archie Bunker".
At 57 years old, I am now told that I look like Angela Landsbury! But, even I get a few wonderful and endearing emails proposing a relationship.
The emails are always the same. I am beautiful, (in an Angela Landsbury kind of way, for sure) that I caught their eye, my profile stood out from the crowd.(with Facebook having billions of beautiful young attractive women on it, my picture stood out at you. Oh yeah)
It always goes on to say my profile was so interesting they just had to write me.
My profile is basically blank.In fact, for a long time, I have had my oldest son's picture on it after his death.
So, with few friends, all, mature females, we decided to respond to the next 2 "advances" that came our way.
I have to admit, I have a devilish streak. This was, of course, for educational purposes.This was so much fun and so enlightening and very scary and sad at the same time.
Of course, we went into this eyes wide opened and to learn about how this process works.
Ladies and for those men care givers, as well, what we learned is that there is a system in place, where individuals, of I am sure are both, men and women, are master manipulators.
They feign interest in you, boost your self esteem, always and consistently want you to be totally "honest" with them. Yes, "honesty" between" the two of you is of the utmost importance if this relationship is going to work.
They try to get into your heart and win you over.
They also seem to have a theme of being church going men.
I guess to makes them more trustworthy.
Every single one encouraged email interaction often, and wanted to chat.
Skype or telephone was discouraged early on.
When telephone contact was made, it was only after a sudden and long trip to a foreign country.
Then, the female was asked to call, because for some reason, the very wealthy, world traveler did not have the means to make a long distance phone call!!!
As caregivers, you do become lonely and isolated and look for companionship.
Please, just be smart and protect yourself, your pocketbook and your heart.
When in doubt, email me or call me. I have stories to tell you. If you have stories to share about an experience, please share it here.
We need to keep each other safe from those out there trying to take advantage of out good nature.
Part 2
I am going to share the responses that were sent to us as we played along with our new found relationship. An email was sent sharing some basic information. We were cautious in our wording at first. Even suggested that this could very well be a scam and someone that would take advantage of us. So we wanted to proceed cautiously and carefully.
Here is the next response.
Thanks for the brief introduction about yourself and I will really like to know more as time progresses and be friends first and pray to the good Lord and see where this takes us to, I am not into Cyber sex but real friendship
Let me tell you a short story of me at least we can kick off from there.
I was born in Sweden and have spent most of my life in Europe my parents moved to a small town in Maine Halifax Canada when I was 5 years old.
I spent a year in college until I ran out of money and came back home, to discover that my mum had died of hypertension. T
The following year I lost my dad also after a brief illness.
Am into investment banking, with broad financial advisory, research and investment experience. More so, Strong communicator experience, negotiating and presenting to publicly traded and private held corporate management teams.
We developed expertise in various sectors of healthcare including biotech, proteomics, specialty pharmaceuticals, healthcare technology, medical devices and various service sectors.
I have serve overseas for years meaning that I have tour different part of the world.
I've been working for this large payroll company for more than 6 years and enjoy my job a lot. It has really being good benefits and is pretty easy to relocate.
During the summer I enjoy getting involved in hiking, biking, and sports as much as possible as well as cooking. The last two years I've been a member of a slow pitch softball team.
During the winter I enjoy skiing but have never really had that skiing buddy that would go with me.
The winter in Maine makes it hard but if you can cuddle up on the couch with a loved one and watch a movie then you can get through it. I don't smoke…drink socially (six packs usually last a week in my fridge).
Sexually, I've only been with one person. I thought everything was perfect when I lost my wife in a ghastly motor accident in Michigan on their way to get a wedding gown for our 3 years marriage anniversary.
Up to this very moment I find it hard to believe that my wife is no more. I love my wife so much and it is so sad that she is no more leaving me behind in this whole wide world.
I look forward to being able to enjoy a beautiful relationship with that one who has so much love to share. So now I live alone with my son.
The online dating service came as an option because my uncle was successful using it and remarried a wonderful woman after his wife passed away a few years ago.
He is my inspiration. I'm shy for the most part. Once I get to know people I come out of my shell. I need a woman with some spunk in my life. That picture of yours makes me chuckle….you seem like someone who has energy…who enjoys life. I enjoy going to watch a ball games but not to pick up women and beside I travel alot because of the nature of my work.
I've always had a hard time breaking the ice…..I would have a hard time walking up to someone like yourself and ask for your cell phone #…..I would probably stumble over every other word at least this way I can backspace…..pause and think about what to say. I would love to hear back from you…
The distance between us makes it harder but we can learn so much about each other this way and see what happens in the future as time progresses.
I promise to be honest. To be truthful. I ask for the same in return. If you don't get back today….have a wonderful day that is just all about me for now I will talk to you when I get back home
Sincerely yours,
Readers, you will notice that are many inconsistencies in this story. But, the vulnerable female will ignore them or not even check them out. I have more share over the next few days.
It is a topic that is on the outskirts of care giving, as so many are lonely and wanting to feel special and not so alone. I hope that if this series will protect one other person from being taken advantage of, this will be worth it.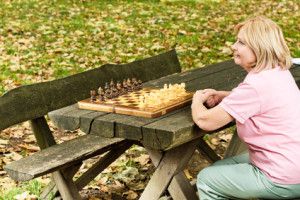 Part 3 Protecting yourself
As the communication continued, we started to ask questions about him, very specific questions- about his life, his family, etc. This is the response. We only can imagine that, once again, there is someone cutting and pasting these pat responses for some poor, vulnerable soul to read, ……
Am so glad reading from you today, that was my first time on FACE BOOK, I said to
myself that I need to give this site a trial and see what comes out of it, I have seen your profile a long time but wanted to be sure if this is what I really want to do, gosh you have a beautiful picture, and they really caught my attention
I have been thinking of you and this lovely picture since I set my eyes on them, i might be wrong or right about you, but the truth is that i cant stop thinking about what i saw….and as a matter of fact you made me do some dancing steps after reading your letter, i felt so good and happy. I was just about to take off to the air, I was very impressed that you even accept me beyond I ever thought, and yes i want to us to be friends and see what happens there after.
Your profile seem to posses some sought of magnetic charm that elicited my interest and fascination.
My admiration and physical attraction drew forth my immediate response without hesitation because you appeal to my dreams and desire.
My sudden instinctive response was based primarily on a spontaneous mutual attraction which rendered me helpless and unable to resist communicating with you immediately, please afford me the opportunity to know you.
I need to let you know that distance is not a barrier as long as our hearts connect as one and I don't see it as an obstacle; rather a great reminder of just how strong true love can be, Distance does not matter if two hearts are loyal to one another, your beauty and sweetness captured my heart, Only God's creations can compare to the beauty that I see in you, The greatest gift to my eyesight is having my eyes set on you.
They say, 'A picture is worth a thousand words,'
but when I saw yours, I was speechless.
Please feel free to email me all the time, and take care of yourself for me.
Waiting for your reply soon
Sincerely
Larry
Avoid Phone Scams
To my readers…
Oh yes, I have such magnetic charm, in that Angela Lansbury sort of way LOL, the men just flock to me !!!
I guess just a simple email response asking questions and showing interest sent him dancing.
He failed to mention, that we did mention our concern that he may be a serial murder, rapist or con man, or grifter!
But I guess he overlooked those comments.
Of course, I have to admit, I've been told all my life, yes even when I was young and beautiful, that while other woman give the "come hither" look to men, my girl friends have always accused me of giving men the "Go Yonder" Look LOL!
So while I found his attraction to my picture refreshing (hehehehe) , I think he was definitely delusional.
Yes, I leave a lot of men speechless. But it is not my looks, for sure. It is definitely not my looks.
For those vulnerable lonely care females/caregivers out there. Please do not be taken in by these sweet words and caring phrases.They could be written by woman to entice you to give your heart away.
The goal is not a relationship with you, it is financial gain for them.
More Protection…
So many people are turning to the Internet to find friendship or companionship. For many, it seems easier and safer than the traditional ways.
The fact is, while the Internet opens up so many more options to you, people can lie to you just as easily as they can in person.
I find that many caregivers are much more vulnerable, yet many want to take this step.
How to Protect Yourself and Your Elderly Parents for Scams
I have developed a list of tips so that you can protect yourself and feel better about having a safe online experience.
If you are using a facebook page, keep your information limited and your privacy settings so that only your friends see what you post.
Do not freely post your activities about when and where you are going to be out and about. It leaves anyone that it looking open to information when your home is vacant etc.
If you are looking for companionship, choose a dating site that screens their members.
Look for a site that has privacy policies to help protect you. The best one would be a site that screens for criminal records and married applicants.
Never, EVER, respond to ANY requests that come to you on Facebook or any other social media site.
This will give you a clear understanding of why this is a dangerous and futile waste of your time.
Always use anonymity. Never reveal any identifying information about yourself early on.
Set up a separate email address specifically for online friendships and relationships. Never reveal your primary email account to anyone until you know that this is going to be a true relationship.
Always ask for exchange of recent photos. With digital cameras and phone cameras it is not unrealistic to ask that a more recent photo be sent. The more pictures they provide the better. If someone is faking it is difficult to handle that request if anyone is using fake or doctored photos.
Take things slowly. Don't rush. You may be lonely, but your safety, your heart and your finances could be in jeopardy.
If you read the story on my site about the phone call, I would suggest that you sign up for Skype or Facebook Messenger
It is free. You can create a call name for your friends anywhere in the world and, if you want another account for your real friends.
The best part about Skype and Messenger is you can actually see the person as you are talking with them. Of course, that is your choice, but it is one I always choose to do.
Don't forget that when you are reading emails and profiles you are getting carefully constructed material. Speaking to someone you will get a much better representation of them as a person.
If they do not look like their description or their personality does not match their description, do not be afraid to ask questions or just hang up. There are times when good manners just do not matter, and this is one of those times.
Never EVER give out your own phone number and make sure if they give you their number, you have caller ID blocking feature on your phone.
You can always purchase phone card and use that as a way of maintaining anonymity as well. It is very important that you make yourself difficult to contact if the person makes you uncomfortable or uneasy in any way.
Care givers always feel as if they have to justify their decisions. In this case, never question yourself. Just move on. There will be other individuals that will come along.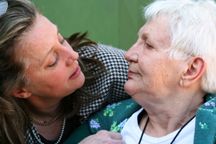 Do not be pressured to meet in person. You are in the driver's seat. You meet in person when you are ready, not when the other person feels they think it is time to meet. You are not obligated to meet anyone's time table. It does not matter how long you have been communicating.
Always choose a public place when you do meet. A restaurant, a movie theater someplace where there will be other people around.
I suggest that you use your own transportation as well. You should be able to get there and be able to leave by choice.
Never agree to allow others to pick you up. Always tell a friend where you are going and when you are going to return.
If you decide to travel somewhere to meet a new friend, be extremely cautious. Make your safety the highest priority. Make your own hotel arrangements and keep them private. You may want to register under a different name, just for safety sake.
Hey, you can never be too careful. When flying, make sure you get your own rental car.
You do not want anyone to be in control of when you come and go.
Always make sure your friends and family know where you are and what your plans are. Please check in with them often.
Always trust your gut. If you are feeling unsure about something, or if something does not feel right, do not dismiss it.
If something does not ring true to you, it probably isn't.
Pay attention to your feelings. Throw good manners and a need for companionship out the window when it comes to your safety and well being.
💡
Have a story about you our your elderly family member being scammed? Please share here?
Help others realize that they are not alone.
Submit Your Caregiver Story
💡
Do you need help caring for a loved one?
Our Resources section can help you find the information and tools that you need. We have courses, videos, checklists, guidebooks, cheat sheets, how-to guides and more.
You can get started by clicking on the link below. We know that taking care of a loved one is hard work, but with our help you can get the support that you need.
Click here to go to Resources Section now!