Professional Services
Your Home Health Care Provider:Your Rules
Ensure that your loved one receives the best care possible by developing a strong line of communication with their home health care provider. Learn how to establish clear expectations, create a care notebook, and monitor the work of the caregiver to ensure that your loved one's needs are met.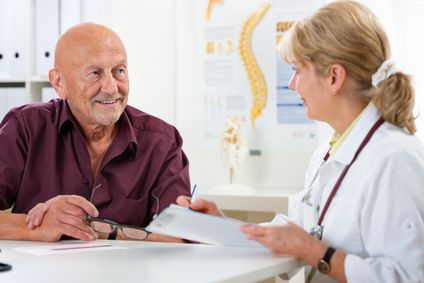 Your Home Health Care Provider and What He or She Needs to Know
Developing a good open line of communication with the home health care provider is vital for many reasons. It is important to be direct and open in your conversations with them from the start. Discuss your needs and expectation in regard to the care given your loved one.
These expectations would include everything from what your expectations are about time schedule to what you feel your parent/parent's needs are.
Go over the house rules - no smoking, no loud music, TV hours, alcohol consumption, food consumption, use of car, use of computer, use of washer and dryer etc. This should be presented as a list of reminders, not orders. You do not want to come across as a dictator.
It is also important to ask the health care worker to give you a list of things she may need to perform her duties. You would also like her preferences, when does he or she like to take her break or meal time break. It is also important that you ask her how he or she feels most comfortable in addressing problems.
What if you need more than one home health care provider
If there are several different caregivers, start a caregiver notebook and have each aide or home health care provider chart the days events and pass important information from one shift to the next. It should also have an area to keep time cards for all health care workers.
In the front of this note book it is important to have information and emergency phone numbers readily available- fire, police, ambulance, and poison control- Make these in large letters to be easily read.
Other numbers that should be included in the front of this note book:
Family members names, work numbers, home numbers, cell numbers
Doctor's numbers and specialists numbers
Pharmacy number
Hospital number
List of helpful neighbors and telephone numbers
List of church members /pastor and telephone numbers
List of repair companies
Always keep the address and telephone number of the house near the phone for the health care workers to be able to read in case of an emergency.
This care notebook should keep all documents pertaining to outside care in it: memos, time sheets, duty lists, everything. Use tabbed index sheets to divide it into different sections: "time sheets"; "duties"; "emergency numbers"; "care notes", etc.
Monitoring the work of a home health care provider is important. If you cannot drop in unexpectedly from time to time, ask various friends, church members and neighbors to stop in. It should not be unexpected by your caregiver to be checked on occasionally.
If you are a person that is really worried about things- get a granny cam and then you can monitor day or night from your own computer anywhere in the country. Of course, this does limit what you can see. This can also create a feeling of mistrust between you and the employee. You must make the decision of what makes you feel comfortable.
The next step is to be  proactive and protect the family before any one enters the house.