In Need of In Home Health Care Services
Discover the best home health care services for kidney transplant patients. Learn how to find the right provider, prepare for in-home care, and manage the care of a loved one with the help of Aging Home Health Care. Get started today with our directory of home health care agencies.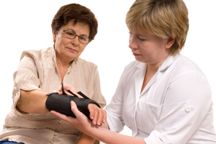 Lisa in Los Angeles, CA writes in looking for home health care services.
A very close friend of mine had a kidney transplanted when she was of 29 years old.
During this treatment she also faced some heart problems due to this kidney transplant.She is unmarried.
Her parents are also going into their retirement age. It is becoming difficult for them to look after her all the time so, we are looking for some Home Health Care.
Lisa,
I am so sorry to learn of your friends situation. Unfortunately, this is a scenario that is played out all too often in today's society.
You do not say if your friend lives with her parents or close by. I am going to answer this from my point of view that this is an educational opportunity for all.
Medicare offers home health services for kidney transplant recipients. This includes care that is provided in the comfort of home and helps cover skilled nursing or therapy visits. Medicare also covers medical equipment and supplies, such as wheelchairs, walkers, and oxygen tanks.  The key here is the word "skilled".
These home care services are intermittent and just visits, by a professional nurse, a physical therapist or a social worker. They may offer a home health aid to help with personal care needs. But, the Medicare guidelines for this service may be limited.
How long does Medicare cover home health services after transplant surgery?
Medicare covers up to 80 days of home health services in the first year following kidney transplant surgery. After that, Medicare may cover additional short-term visits for kidney transplant recipients who are recovering from surgery and need extra help at home.
Home health care is a great way to get the support and care needed during recovery while also maintaining independence.
The Chronic Care Program under Medicare is a program that provides ongoing support for kidney transplant recipients with chronic conditions. This includes things like regular checkups, tests to monitor kidney health, and medications for kidney disease management. The program also covers other services related to kidney care such as kidney dialysis and kidney transplants.
As parents are growing older and living longer, we will be the first generation to retire and actually care for our parents for many, many years.
In some instances, I am even seeing the parents may be in better physical health than their children, but dementia has robbed them of their independence.
This is an opportunity for the entire family to sit and discuss (yes, mom and dad too!) future care needs.
It is a great opportunity to discuss Advanced Directives and End of life issues as well as future care needs, of the entire family.
Discussing Future Care Needs
Everyone benefits here.
Then your friend's parents may want to introduce home care in the home on a regular intermittent basis. This way it becomes part of her routine. Here is a form for interviewing home care partners.
We here at CareGiverRelief.com may be able to help in your search for a home health care provider. We are publishing a directory of home health care agencies. You will be able to search by state for in home care help. Here is a form for interviewing agencies
Your friend learns how to manage inside help and still has her parents to support her when she feels a need to ask for outside assistance.
Of course, before having any home health provider come into your home, please take time to read information on what you need to know before you hire in home care.
This will give them insight into how to protect and prepare for strangers in the house.
I will tell you that statistics show that it takes 5- 7 caregivers before you find one that meets your needs. So be patient.
Good luck and good wishes to you and your friend.
Thank you for the opportunity to answer this.
Diane Carbo RN