What is Palliative Care and When is it Useful on Your Journey to Age in Place
Palliative care is a specialized service that focuses on relieving symptoms and pain for aging adults with serious conditions or chronic illnesses. Learn about the team approach, individualized plan of care, and support provided for both the patient and their family.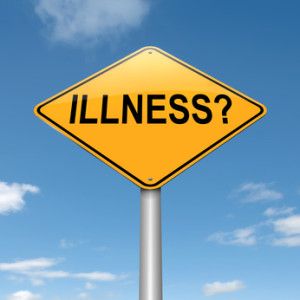 Palliative care is a service that focuses on the relief of pain or other symptoms of a serious condition, chronic illness that is not improving, or for someone with a condition that cannot be cured. This care specializes in relief of symptoms such as shortness of breath, fatigue, constipation, nausea, loss of appetite, chronic diarrhea and difficulty with sleeping.
The principles of palliative care are to ease symptoms and pain so the aging adult may gain strength to carry on with daily life. The care can be provided at any stage of illness, even at the time of diagnosis. It may also allow you to improve your medical condition so that you may continue with other medical treatments. It offers patients the best possible option to improve quality of life during their illness.
Palliative care treats a wide range of illnesses and conditions. It takes a customized approach to meet the needs of the individual. Every one responds differently to different treatments. It helps the aging adult and their families have a better understanding of their choices for care.
The care provided can be at any stage of illness and along with treatments is meant to cure you. Care is not dependent on prognosis of the aging adult but is always part of a hospice program when the time comes for those services.
Palliative care takes a team approach that includes:
Doctors
Palliative care nursing
Social workers
Chaplains or clergy members
Massage therapists
Pharmacists
Dieticians
It is the team's goal to:
Develop an individualized plan of care that includes that aging adult and their family. This plan of care will be reviewed on a regular basis and changes will be made as needs change.
Maintain open and clear lines of communication
Assist in giving guidance to make difficult and complex treatment choices
Provide detailed and practical information and assistance in maneuvering through the medical delivery system
Provide emotional and spiritual support for the aging adult, their family and friends
To provide a level of care that helps the aging adult maintain a clear mind for as long as possible.
Palliative care is covered by most health care insurances. Medicare and Medicaid may cover if it is ordered by a physician. If costs or medical insurance coverage is a concern, please contact the social worker or financial consultant from the care team to learn about payment options.
What is palliative care and understanding the role it plays?
This specialized care benefits both the aging adult and their families. Together they set goals for the aging adult that address symptom management. They offer support for the family and opens the lines of communication to help families make medical decisions and choose treatments in line with those goals.
💡
Have questions about palliative care? Do you have a family member on palliative care? Please share here?
Help others realize that they are not alone.
Submit Your Caregiver Story