In Home Care for Elderly
Bringing strangers into your home for in-home care can be a daunting task. Learn important steps to take to ensure the safety and security of your loved ones and valuables, including background checks, financial protection, and setting clear expectations for care.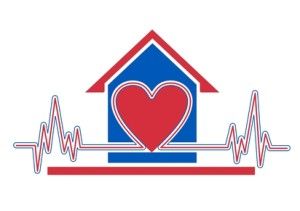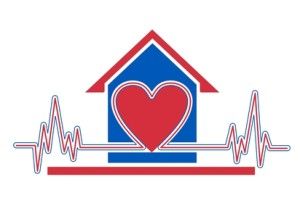 Take Safety Precautions
In home care for elderly means bringing strangers into the house. It is help that is necessary. Many times the individual that provides elderly home health care are welcomed. This is a continuation of managing the home health care worker... , as well as protecting yourself from theft and harm.
But, prevention is the best protection to anything. Serious problems are rare. There are good people helping others. But hey, let's not tempt fate.
Over the years, many have told me story after story of things that have happened to them while having in home care. I have compiled this list of things that you may want to incorporate into your system at home. I am going to ask, that if you have any unpleasant experience, you will report back here to us, so that we can add to this list.
Hiring Independent Caregivers
We want to try and help as many as we can ... to protect themselves from the few evil individuals that prey on the weak and vulnerable.
Important steps to take before in home care for elderly begins:
When an employee starts working for you.. even if they get paid through an agency... get their name, driver's license, social security number, address and phone number.
Make sure all computers in the house are password protected... both to log on and for the screensaver and have the screen saver set to come on after 10 minutes.
All financial documents should be in locked drawers:
Credit card statements
Bank records/statements
Investment statements
Checks
Everything. If you don't have a locking drawer on your desk, get a locking file cabinet
Get small fireproof lockboxes. Keep wallets, checkbooks and credit cards, insurance and social security cards in it.
Make copies of :
All credit cards
ID
Insurance cards, front and back
Keep the copies locked away in a separate file cabinet.
If you are proficient with computers... make a spreadsheet of all financial and insurance documents... including account numbers and contact info for each one. Make it a password protected file.
Keep all valuables locked away at all times that the aide will be on the premises. This seems like a no-brainer, but it's easy to ignore, especially once you get to the point where you trust the aide. Theses valuable would include anything from... clothing to small expensive knick-knacks that can be easily picked up. If you have a lot of valuable clothing and accessories, you may want to get a lock on those closets.
Please note and remember: An aide can become almost like a member of the family, and guards are easily let down. Having everything locked away... not only removes temptation... it protects you and your elder... from theft by the aide(s). It also protects them against accusation should anything come up missing. Things do honestly get lost, misplaced, or even stolen... by family, so that protection is good for everyone.
Make a time sheet; the in home care aide should record time in and time out each day she/he is there. If possible, both you and the aide should sign this time sheet before any paychecks are written. This should be done even if you use and pay through an agency. Keep these time sheets for reference; that way, if there's any dispute, you can go back and check.
Before the aide or health care provider is hired... make a list of what tasks are expected. Whether it's exclusively care of the elder. Or general/light housekeeping, cooking, whatever. When the aide is hired, show this list and discuss it fully. Then have him/her read and sign it. Keep this list posted in a prominent place, and keep a copy of it in the care notebook.
Prepare a Person Centered Profile
Get a small whiteboard and dry-erase markers. Use that to post any notes to the aide for things to watch for, do, prepare for, whatever. For instance:
"Dr. Appt, 2:00 Thurs. Need to be dressed & ready by 1:25". The aide can also use it to write observations and notes to you: "out of lotion" or "running temp, slight diarrhea".
Notes written to you by in home care aides and health care providers are best written... in the caregiver notebook. You will then have a record that can be checked at a later date.
Make sure that the aide knows what is off-limits in the house. Whether it's a whole room, particular food, set of dishes, whatever. You never know how other people will treat something that is special to you. We came back from vacation once to find that our neighbors used my grandmother's dishes to feed the outside cats! No, I was not happy.) If you don't mind an aide watching TV, be sure to say so, but if you do mind, make that clear.
Write out instructions for how things should be done: washing a load of towels? Cold water only, no bleach or fabric softener, dry thoroughly in dryer. Washing lingerie? Delicate cycle, cold or warm water, no bleach, use fabric softener, don't put underwire bras in the dryer. Making tea? Steep 6 minutes (for herbal tea), Grandma likes to add a teaspoon of honey.
Please make sure that there is no personal laundry to be done while at work. (I had one client come home sick from work early to find her mother's aide doing 4 loads of personal laundry)
Make a list of where things are:
Lingerie in the top drawer of the dresser
Pajamas in the bottom drawer of the night stand
Sheets are in the closet in the hall
Glasses in the cabinet beside the fridge.
Make a list of preferences:
Mom/Dad/Grandma likes the little bitty glass mugs with the handles... or the small china teacups, or the lightweight Corel plates, whatever. Prefers pimiento cheese sandwiches to baloney. Hates white chicken meat and chicken fried steak. Loves liver. Doesn't like the blinds open because of glare, etc.
Make sure that the in home care worker is clear upfront WHO will write any checks. The aging senior WILL NOT write any checks for anything. This is so that there will not be any confusion regarding bills and not having multiple payments. Keep the checkbook locked up. Be aware of the numbers on the check and be observant of the activities of the checking account.
My personal account at Bank of America is set up to alert me by cell phone when money is taken from the account... for whatever reason. Check with your bank to see if this can be set up for your loved one with your phone number being the one alerted.
It is important that you have online access to all credit card statements... if the aging senior insists on keeping the credit cards in their wallet. It may even be wise to close credit card accounts. But if not. these accounts should be monitored frequently. The health care worker should not have access to the wallet at any time.
Do not let the aide check and bring in the mail.
Abuse and Exploitation of the Elderly
Never, ever give any "advances" on a paycheck. No matter how pitiful a hard-luck story you get. No promises of "if you'll give me an advance, I promise I'll work it off" are worth it. That's a promise. Do not let the aide get into the habit of buying anything for your elder with their own money.. and asking for reimbursement. That can lead to more problems than I want to type out.
Set ground rules for automobile use. Does your elder have a car? Will you allow the aide to use the elder's car to take him/her to a doctor or store? Make sure that the title to the car is safely locked away, and keep notes on the mileage.
Do not allow the aide to use the car for... personal use... to borrow it overnight... TAKE IT ANYWHERE ALONE, or take it for repairs, no matter how much you trust that person, or how convenient it might be.
If a problem arises with your in home care worker... or you suspect any type of abuse, fraud, neglect or exploitation... you may first want to call the area agency on aging and find out how to report this specific type of abuse.
If you suspect physical abuse, you may want to contact the local elder abuse hotline. If you find a problem with credit cards or banking, then contact the bank and discuss with them how to proceed. Of course, if you are working through any agency... you would contact them and then contact the state home health hotline.
To sum this up
When you have strangers in you home providing care, it is important to use common sense. Do not leave valuables lying around. Do not allow easy access to bank accounts, credit cards or wallets. Keep alcohol, narcotics and other controlled substances locked up. Make this the best experience it can be for your loved one, you and the in home care provider.
More on in home health care – finding the right one
Home Care is set up – now have it run smoothly
---
You might also like this article: