Aging In Home
What is a Financial Caregiver?
A financial caregiver is a fiduciary responsible for managing the finances of an aging family member. Learn about the duties and best practices of being a financial caregiver, as well as helpful guidelines from the Consumer Financial Protection Bureau.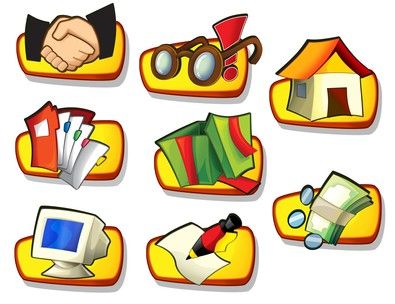 A financial caregiver is a new term in the world of caregiving. This is a role that in the past, was known as durable power of attorney of finances.
So how do you become a financial caregiver?
There comes a time when your aging family member is not consistently  paying their bills due to illness or dementia. They are not longer able to make financial decisions. There are many things as a financial caregiver, as a power of attorney, makes you the legal agent. This would allow you to pay bills or become a "representative payee" with Social Security for protection purposes.
According to the Consumer Financial Protection Agency has now deemed you a "financial caregiver" and with that title comes some substantial duties. Actually, a financial caregiver is a "fiduciary" which means that you are expected to have the best interest for the person you are representing.
Many family members do not have experience acting in a financial fiduciary capacity. Many find it very hard to run two households. Others have uninvolved siblings that are mistrusting of the financial caregiver. Many aging seniors have been financially devastated because a family member took advantage of the role.
The Consumer Financial Protection bureau published a collection of much needed  guidelines to help the financial caregivers   and others make sure they're following the policies and guidelines of this role. This is one step towards seniors being able to rely on the financial caregiver and are appropriately safeguarded.
There are four different  "Managing Another Person's Money" guides. Each guide depends upon the appropriate legal scenario  specific to your situation.  They  are readily available cost-free online.
These guidelines were developed to help deal with a growing issue arising from the aging of America. There is a dramatic growing aging population with suffering from  cognitive disabilities, consisting of different dementia such as Alzheimer's, stroke or mild cognitive impairment who depend on others to help them handle their finances.
There are approximately 22 million individuals over 60 years old and older that have named somebody as a financial power of attorney to make ongoing financial choices for them. It is reported that about  4 million aging seniors on Social Security have financial caregivers; 85 percent are family members. Many do not have any expert experience acting upon someone else's behalf. At the present time, there are millions of lay people serving as financial caregivers for friends and family.
A lot of financial caregivers may mean well, however, may not understand all the rules expected of this role. These guidelines will not stop the criminals ( family or others) but will offer a map for those that do not know the rules of being a financial caregiver and needs some assistance.
The guides were developed with the assistance of the  American Bar Association's Commission on Law and Aging and offers recommendations for those acting as a financial caregiver.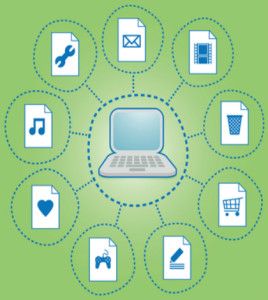 Some tips for the financial caregiver :
Keep your own funds separate from those of the person you're assisting
Keep good records of expenses
Paying expenses on time
Stay clear of possible conflicts of interest
Consider a family caregiver contract
These guides offer some valuable  examples, like employing a relative to make repairs to the aging seniors home.  It is important that you pay for the work out of their account and document what was done and who did it. Of course, something that may be perceived as an abuse of funds would be buying a car using your aging family member's funds to buy a car for yourself. Even if you use the car to drive him or her to medical and social appointments.
Sally Hurme, a lawyer with the AARP states, "It is very important for family members functioning as a monetary representative to understand the extent and the limitations to their authority. It's difficult for numerous people to understand that when they have been given the authority over someone else's cash, it isn't their cash to spend as they want."
The consumer bureau says as a financial caregiver or financial POA,  you're supposed to act truthfully. If you do not, you can have legal action against taken against you and be removed from the position. The funds will need to be repaid and the authorities may explore legal action. Many face prison time.
Here are some concerns to consider when working as a financial giver:.
If I'm named as representative payee for my relative's Social Security checks, does that indicate I can handle all the other various financial affairs too?
No. You only have the authority to handle the checks of the company that appointed you. To manage various other monetary affairs or home, you must have legal authority from another source, like a power of attorney (called "durable" power of attorney in some states).
Is a power of attorney the same thing as a health care power of attorney?
No. A health care power of attorney provides the named representative the authority to make medical choices on behalf of someone else.
What if I think my relative is being economically exploited?
Contact your local Office on Area of Aging or adult protective services agency.
If you are a financial caregiver and managing an aging family members finances, you will most likely find your biggest headache will be the uninvolved siblings or family member who will question your decisions. Incorporating the above tips can help make clear what you did and why you did it. But, we recommend rising to the level of transparency by sharing all financial information  with the other family member's, developing a family caregiver contract and seeking input.
In the end, as a financial caregiver, you will be making the financial decisions. Remember, it is always easier to deal with concerns and questions as they arise than to deal with suspicion and anger from a family member that builds over a long time.
💡
Have more questions? Check out the
Frequently Asked Question
section of the website. You will find a lot of different questions answered directly.
💡
Have a story about your caregiving journey? Please share here?
Help others realize that they are not alone.
Submit Your Caregiver Story
Last Will and Testament
Power of Attorney / Durable Power of Attorney
Advanced Directives
Become aware of the benefits of Hospice and End of life planning
Advanced Care Planning- How to Talk with Your Health Care Provider