Navigating Dementia Care: A Comprehensive Guide to Choosing the Right Dementia Care Facility
As a caregiver for a loved one with dementia, it can be easy to become overwhelmed. Learn how to avoid becoming a "cooked frog" and how to choose the right residential dementia care facility.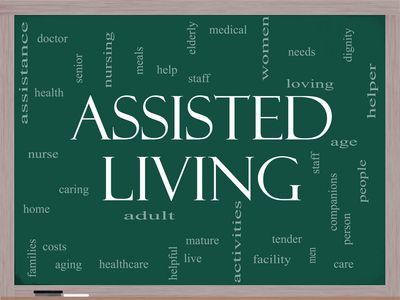 In the complex journey of dementia care, it's essential to equip yourself with the right knowledge and resources to ensure the well-being of your loved one. Whether you're contemplating the need for a dementia care facility or seeking ways to enhance your caregiving journey, this guide, adapted from a podcast by Donahue Vanderhider, a seasoned gerontologist, aims to shed light on critical aspects of dementia care.
There's an urban legend that says that you can't boil a frog by dropping him in boiling water because he will leap out before he can get burned.  But take that same frog and put him in a pot of water at room temperature and slowly bring it to a boil, and he will never notice.
Section 1: The Gradual Descent into Hot Water
In the early stages of Alzheimer's, many families opt to provide care within the familiar confines of their homes. Initially, Alzheimer's may manifest as memory loss, and caregivers often feel confident in their abilities. However, as the disease progresses, challenges intensify, and caregivers can find themselves overwhelmed. Much like the anecdote of the frog in gradually boiling water, caregivers often don't realize the increasing demands until they're deep into their caregiving journey.
Section 2: Recognizing When You Need Help
If you've been caring for a loved one with dementia for over a year, it's likely you're providing more care than initially anticipated. The insidious nature of Alzheimer's introduces caregiving challenges that extend beyond medical concerns, mostly revolving around the need for comprehensive care. Unfortunately, the healthcare system primarily focuses on medical aspects, leaving families to shoulder a significant financial burden, dipping into savings, paychecks, retirement accounts, and even college funds.
Section 3: The Information Dilemma
Finding reliable information about Alzheimer's care can be daunting. Most online searches yield repetitive, generalized information about the disease's stages and available medications. Additionally, the information you encounter might be influenced by various interests, ranging from pharmaceutical companies to non-profit organizations, each vying for a piece of the $600 billion spent annually on dementia care.
Section 4: Evaluating Care Options
1. Considering Residential Dementia Care Facilities
As the demands of dementia care escalate, exploring residential care facilities becomes essential. Caregivers, especially those providing sole care, can easily find themselves overwhelmed. Two main types of non-medical care facilities exist: Assisted Living communities and Board and Care homes. Both are subject to state regulations, but the level of personalization in services may vary.
2. Advantages of Large Communities
Large Assisted Living communities offer increased socialization opportunities, fostering cognitive stimulation and reducing anxiety among residents. They also provide a diverse range of activities and physical stimulation, contributing to overall health and well-being.
3. Advantages of Small Board and Care Homes
Smaller board and care homes offer a higher staff-to-resident ratio, which is beneficial for individuals with advanced dementia. These homes often provide a more homely environment, minimizing disruptions during relocation.
Section 5: Selecting the Right Facility
Choosing the right residential dementia care facility requires thorough investigation and consideration of present and potential healthcare needs. It's crucial to assess the staff's dementia training, activities for residents, and the facility's cleanliness and maintenance. Observing how residents are treated, privacy protection, and communication channels are also vital aspects to consider. Additionally, inquire about financial arrangements, insurance acceptance, transportation services, and pet policies.
Section 6: Trust Your Instincts
After narrowing down your choices, make unannounced visits to the facilities at different times of the day and evening. Remember, this will be your family member's home, so choose a place where you feel a connection. Trust your gut feeling, as a positive relationship with the facility's staff is invaluable.
Section 7: Give Time for Adjustment
Lastly, be patient during the transition. Allow your family member at least 90 days to adjust to their new environment. Overreacting to initial adjustment issues is a common mistake that can lead to premature decisions. Building trust and rapport with the caregivers is a process that takes time.
In conclusion, navigating dementia care involves making informed decisions and being attentive to both your loved one's needs and your own well-being. This guide aims to equip you with the knowledge needed to make the best choices in your caregiving journey.
💡
Have more questions? Check out the
Frequently Asked Question
section of the website. You will find a lot of different questions answered directly.
💡
Have a story about memory care or a dementia care facility? Would you like to share here?
Help others realize that they are not alone.
Submit Your Caregiver Story
💡
Do you need help caring for a loved one?
Our Resources section can help you find the information and tools that you need. We have courses, videos, checklists, guidebooks, cheat sheets, how-to guides and more.
You can get started by clicking on the link below. We know that taking care of a loved one is hard work, but with our help you can get the support that you need.
Click here to go to Resources Section now!
---
You might also like this article: