Grief Recovery
Dealing With Grief and Loss of a Loved One During the Holidays
Losing a loved one during the holidays can be particularly difficult. In this post, Stephen Garrett shares his insights and ideas for dealing with grief and loss during this time of year. Learn how to plan a celebration that honors your loved one and helps you cope with the pain of their absence.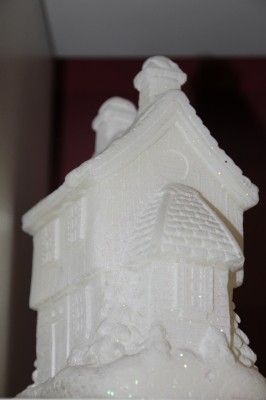 Dealing with grief and loss of a loved one was a recent topic that was written by Stephen Garret. He is the author of When Death Speaks on his Facebook page. Having lost a mother at an early age and my oldest son recently, Stephen's topic hit home to me.
I thought it was so important to share his information with others. Stephen has a passion and is focused on changing how the world views the topic of death and dying.  End of life or conversations about death and dying are taboo topics in most homes.
I lost my mother are Christmas time almost 40 years ago. It is always a difficult time of year for me. I know many others have the same feelings but do not discuss them. Mr. Garrett offers real life solutions to a difficult topic.. for a time of year when we all have the expectations of feeling "happy".
Here is Stephen Garrett's post on Dealing With Grief and Loss of a Loved One During the Holidays …
"Though Christmas is a month and 1/2 away… if you have recently lost a loved one to death… it is a good time to talk with the family. Discuss how you want to both celebrate Christmas… and miss your deceased family member. The better planned you are the more graceful and authentic the missing will be.
Here is an article I wrote on just that topic: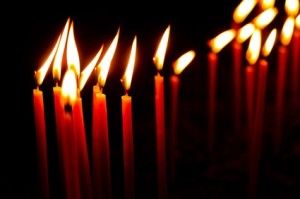 Christmas Without Jody
How do we include our deceased loved one during the Holiday Season?
I remember the first Christmas after Jody died. It was doubly tough because her birthday was December 23rd. So the family had two ˜notable dates"  to get through the first year of her death. None of us had any idea what to do or how to handle all the issues that came up. We were so ˜stunned" our primary response was to push it all away; stuff it down. And pray we would all somehow get back to normal.
It was as if we were all walking on eggshells. Doing our best to avoid any reference to Jody at all just in case emotions came up, or memories were triggered. We all silently hoped no one would use her name by mistake. Jody not being with us was both difficult and unspoken, and it was the silence that was most painful.
The taboo of death had my family firmly in its grip. We didn't use Jody's name. We didn't talk about missing her on her birthday or at Christmas. We didn't call her widowed husband Roy because we didn't want to further upset him or his family.
We didn't bring up our fond memories of Jody in case they brought up sad emotions along with them. We just didn't know what to do so we behaved like it never happened as if it were some kind of weird dream.
We simply avoided the fact that this was our first Christmas without Jody. We stumbled along keeping silent about her and all she had meant to us.
Now, many years later… looking back with more life experience.. new skills, tools, and creative ideas… there are many thing my family and I could have done. To both miss Jody and celebrate Christmas. We could include both the sadness of the missing and the joy of the season.
Listed below are some fun, uplifting, and helpful ideas I came up with that could work for your family too. I am certain you will have many unique ones of your own. "
More from Mr. Garrett on Dealing With Grief and Loss of a Loved One During the Holidays …
"These ideas are however, secondary. Primary, is the need for the surviving family members to talk with each other. Discuss the loss, to plan the season's celebration. Be prepared for the emotional ups and downs that will show up. Especially, during the first Christmas, without your deceased loved one around. During your chat explore some of the ideas below and add your own. Then simply pick the ideas that work best for your family. Be prepared to support each other lovingly as the holiday season comes and goes.
o Wrap a gift for your loved one and place it under the tree.
o Place a special Christmas ornament on the tree in honor of your loved one.
o Have a picture of your late family member somewhere close at hand. o Set a place setting out for them on the Christmas table.
o Have a Christmas stocking prepared for them.
o Tell a story or two about your favorite Christmas memories of them.
o Make a snowman for them.
o Make a donation to a local hospice in their name at a Tree of Light Ceremony.
o Volunteer at a Christmas meal service for the homeless in their honor.
o Light a special Christmas candle for them and place it on the dinner table.
o Say a special blessing for them before Christmas Dinner.
It is good to use their name as you remember them, to tell stories, and to feel as you remember and miss them. It is a good idea to create space during the Christmas Season for your emotions to show up too. These emotions can be a true Christmas present to each other.
Be gentle and kind to each other as the first Christmas without your loved one can be emotionally raw. Your family members will likely be sensitive and perhaps a little overly so. Be the first to forgive a family member and get back gentle love as fast as you can. Holding hands and comforting each other physically is good to do too.
The more open and real you are in your pre-Christmas planning.. the more graceful your Christmas will be. Remember Silent Night is a song… not a recommended practice for the first Christmas without a deceased loved one."
Blessing to you and your family.
Much Love Stephen
Please visit Stephen's site to learn more www.embraceyourdeath.com
Alternative Approach to Overcoming Grief and Depression