Caregiving and Faith: God Has Blessed You With Special Traits
Find strength and joy in the challenging calling of caregiving through faith in God. Learn how prayer, praise, and reading the Word can provide guidance and support on the caregiving journey.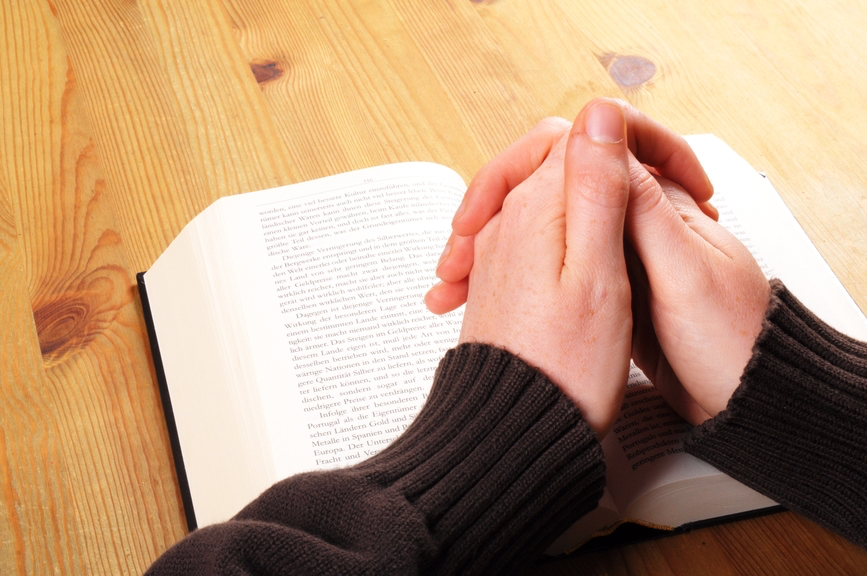 By Veronica Badowski
Caregiving and Faith often go hand in hand. This month's Faith in Caregiving series, Veronica Badowski, discusses the need to lean on God during those difficult times.
BIBLE REFLECTION
Psalm 139:13 NIV
"For you [God] created my inmost being;
you knit me together in my mother's womb."
Psalm 139:1-6 NIV
"You have searched me, Lord,
and you know me.
You know when I sit and when I rise;
you perceive my thoughts from afar.
You discern my going out and my lying down;
you are familiar with all my ways.
Before a word is on my tongue
you, Lord, know it completely.
You hem me in behind and before,
and you lay your hand upon me.
Such knowledge is too wonderful for me,
too lofty for me to attain."
What unique advantage does God have when He calls you to do something for Him?
MEDITATION
God made me and before I was born, He knew me and understood everything about me; God knew I could be a successful home caregiver for my parents.
Many times I felt rebellious and yearned to be free of this responsibility. Yet, deep down I knew this was what God planned for me, so I prayed for strength and did the job as best I could.
Perhaps I did succeed in some measure as a caregiver because my step dad had precious final words for me. He said, "if there is a paradise, I will find you there." He also thanked me for being there for my mother and him. What a blessed reward!
For those who feel the Lord's call to be home caregivers, and who lean on their faith, there will be joy and success in this commitment. God knows our personalities and all our experiences and shapes us to be the right person for the job He gives us.
Of course, this doesn't mean the commitment will be easy—far from it! Many of us already know caregiving is often the hardest job we will ever have.
And this is why our Lord is ready, willing, and able to give us what we need each day when we stay close to Him through prayer, praise, thanksgiving, and reading the Word. The road is rocky and difficult, but our Lord is right beside us, making sure we keep our footing.
YOUR JOURNAL
What signs, words, or experiences have you had that give you the desire and energy to continue as a home caregiver? Describe them.
TODAY'S PRAYER
My Lord and Creator, thank you for giving me wonderful gifts and abilities and for equipping me for this calling. On challenging days, walk beside me, show me when to be silent and when to speak – and in speaking, give me just the right words.
Day after day, as I care for my loved one, strengthen my faith to trust and obey. Heavenly Father, light my path. All this, I pray in the name of Jesus, Your precious Son. Amen!
Love Others as We Love Ourselves
Books By Veronica Badowski :
God Thoughts for Busy People 365 days of Meditation
Treading Water with God, Lessons in Love While Caregiving
Holding on with God:Encouragement for the Caregiver
---
You might also like this article: