A Search for Balance
In this article from our Faith in Caregiving series, Veronica shares her journey of balancing her own needs with those of her loved ones. Learn how to put others first while still taking care of yourself, with tips and prayers for caregivers.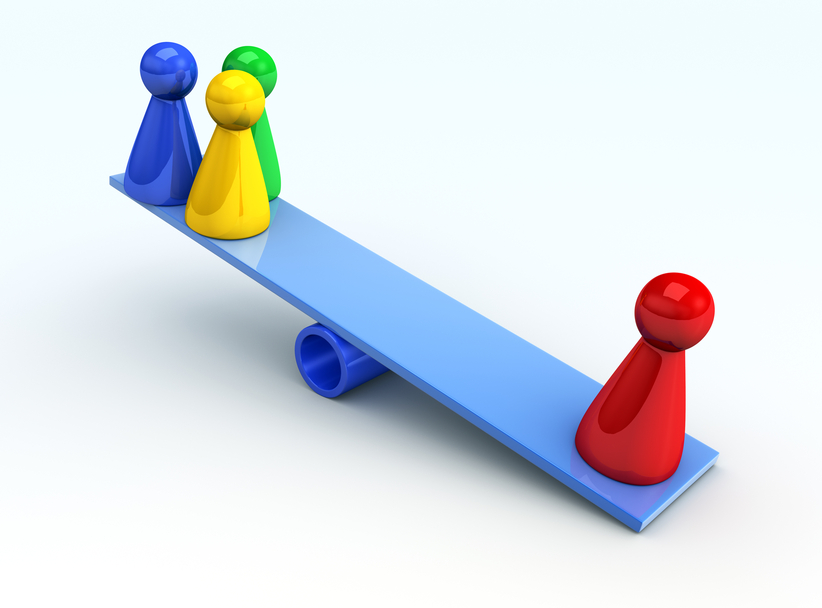 A search for balance when providing care for another does not come easy. Balance in life is necessary to be a good caregiver. As part of our Faith in Caregiving series, Veronica addresses this issue.
Philippians 2:3-4
"Do nothing out of selfish ambition or vain conceit. Rather, in humility value others above yourselves, not looking to your own interests but each of you to the interests of the others."
How do you feel when someone in a grocery store check-out line puts your needs above theirs and lets you move through the line ahead of them?
MEDITATION
I often thought about how love repeats itself. My mother and my stepfather George were always there for me when I needed them, showering love on me. Now it was my turn to love and support them and sometimes value their needs above my own. An example was when I was looking forward to some me time, but stormy weather sent my assistant home early. I wasn't happy about it, but never the less, I stepped in and took care of my parents for the rest of the day. Of course, my free time wasn't gone forever. It was temporarily put on hold.
God not only wants you to love and value others, but yourself as well. You are His child, and He wants you to be well and happy. If you are an unpaid caregiver, you are valuing your loved one above yourself.
It is important for you to take good care of yourself by getting a healthy amount of rest and relaxation. Then your energy level will be strong enough to get you through the sacrifices you make each day.
MY JOURNAL
When you put someone else's needs above your own, how does it make you feel when you are well-rested? When you feel overworked and tired?
TODAY'S PRAYER
Generous Lord Jesus, thank you for being a living example. By making the ultimate sacrifice of your life for our salvation. Show me how to love as you have loved and how to value the person I care for without neglecting my own needs. Give me a sense of balance in living out each day. In your name I pray. Amen.
💡
Have a story about how your faith supports you during your caregiving journey? Do you want to share a prayer with others on this site? Do you need prayers? Please share here?
Help others realize that they are not alone.
Submit Your Caregiver Story
💡
Do you need help caring for a loved one?
Our Resources section can help you find the information and tools that you need. We have courses, videos, checklists, guidebooks, cheat sheets, how-to guides and more.
You can get started by clicking on the link below. We know that taking care of a loved one is hard work, but with our help you can get the support that you need.
Click here to go to Resources Section now!
Treading Water with God: Lessons in Love While Care Giving is a book especially for you, the home caregiver and those who love and support you in your work. Your job is often difficult and tiring physically, mentally, and emotionally. Just like Veronica Kelly Badowski, the author of this book, you too can find enthusiasm and endurance by staying close to God who shares His wisdom, guidance, strength, and peace. Each section of Treading Water With God includes: BIBLE VERSE Each verse will teach, guide, and lift your spirit. MEDITATION The author writes from her heart about firsthand experiences as a caregiver. These meditations will encourage you to look to God for everything you need each day as He guides you to become more like His Son, our Lord Jesus. YOUR JOURNAL A thought or a question prompts you to think and/or write about your own care giving experiences. TIP FOR CAREGIVER Practical tips are given to make your job as a caregiver easier, organized, happier, and most importantly more mindful of the needs of the care recipient. POEM Every section includes a poem as a creative expression of the many moods and emotions of care giving.
Love Others as We Love Ourselves
---
You might also like this article: