Why I plan to Live Fabulously Healthy to the End
This personal blog post delves into the unique challenges faced by gay men as they age, including the isolation of caregiving and the lack of resources available for long-term care.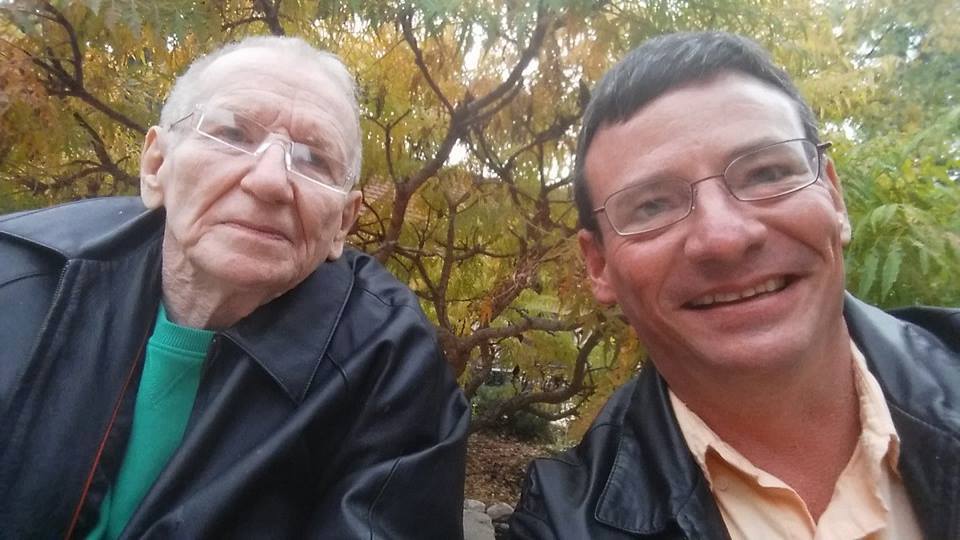 By David Heitz
As I reflect on my journey, I've come to believe that the concept of "growing older" is more a state of mind than a mere progression of age. The recent passing of my last living parent compelled me to confront my own mortality. This introspection led me to consider how I can secure a final resting place beside my father and whether it's time to pre-arrange my own funeral – a task I find emotionally daunting.
Without a spouse, children, or close relatives to entrust with my affairs, I've come to realize the necessity of creating a will. It's a realization that dawned on me only recently.
Navigating mid-life as a single gay man in my late 40s is not uncommon, especially after dedicating years to caregiving – a profoundly isolating experience that only those who have lived through can fully comprehend. It nearly broke me.
Adding to this complex landscape is my journey to sobriety, a transformative shift from a once vastly different lifestyle to the one I embrace now. While it may seem that life has been turned upside down, in many ways, it has changed for the better.
This contemplation isn't rooted in morbidity or an obsession with death. Rather, it acknowledges the inevitability of aging, a reality often ignored or even despised in a youth-centric culture, particularly within the LGBTQ+ community. Celebrating the journey of growing older is vital, as we, as gay individuals, must confront unique challenges as we age.
While our community rallied around a generation decimated by AIDS, we must now face the prospect of aging with the same vulnerability as anyone else. We may live longer but experience cognitive decline earlier. This raises questions about the availability of around-the-clock care, financial support, and the meeting of our needs, especially considering that financial assistance for elderly care only becomes available once one is entirely depleted of resources.
This is precisely why organizations like Caregiver Relief exist, recognizing the hardships of caregiving, where many caregivers tragically pass away before the individuals they care for.
Growing older is also a mental journey, one that I believe coincides with growing up. I've discovered that I possess an inner strength that I never recognized before, forged through advocating for my father's care in his last days, a task that took a tremendous toll but ultimately made me stronger.
My aspiration is to avoid ending up in a care facility in my old age. However, as a gay man with no immediate family, the only way to achieve this is by prioritizing my health. I've learned that I can only truly rely on myself in this world, a realization that has been reinforced whenever I strayed from what I knew was best for me and listened to others, resulting in regrettable decisions.
I recently acquired the book "The Gay Man's Guide to Getting Older," but it left me unimpressed due to its dated content and lack of practical guidance. However, one unanimous message from the book's subjects resonated with me: as we age, our health becomes our most precious possession.
Though I'm in relatively good health, I tend to be high-strung. My path to living well henceforth involves embracing a slower pace of life.
The awareness of growing older is tempered by the realization that I am in control of my destiny. What I desire most is peace and tranquility, an aspiration that contrasts with the superficial media portrayal of gay culture, which often fixates on youth, physical appearance, indulgence, and extravagance.
Older gay individuals face a dual challenge. Firstly, America's elder care system is not yet fully equipped to cater to openly LGBTQ+ individuals. Documentaries like "Before You Know It" and "Generation Silent" shed light on this issue. Secondly, our own community must mature beyond superficial ideals, relinquishing the obsession with youth and materialism.
We don't need to prove our fabulousness to anyone. Contrary to media stereotypes, my vision of "fabulous" now revolves around growing old gracefully, cherishing good health, and embracing inner peace. It's a definition I wholeheartedly embrace.
💡
Have a story about your plans for aging? If you are part of the LBGTQ population, what do you feel are your challenges? PLease share here?
Help others realize that they are not alone.
Submit Your Caregiver Story
💡
Have more questions? Check out the
Frequently Asked Question
section of the website. You will find a lot of different questions answered directly.
Related Caregiver Relief News: Making memories, not enemies, with your loved one with dementia
---
You might also like this article: