Planning Ahead
Seller Beware! Downsizing and Moving Aging Parents Into a Continuing Care Retirement Community
"Ed" and "Minnie" are moving to a retirement and care community after living in their home for 35 years. They are facing the challenges of condensing their lifetime collections from a large house to a smaller space.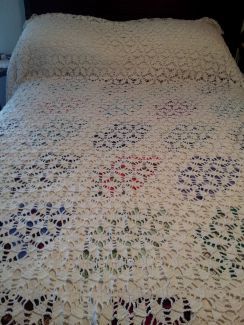 If you are considering moving aging parents…
"Ed" and "Minnie" have lived on the corner at the entrance to our cul-de-sac for over 35 years. They are both 84, with increasing health issues, and their big house is too much for them now. So they chose a lovely retirement and care community nearby, and have been slowly getting their furniture and other belongings moved into the new place. This has been complicated by the fact that if there's anything Minnie loves, it's stuff that's delicate and/or breakable! She collects anything made of crystal, glass or china – and she paints china, too, so she has many beautiful examples of her own work. But slowly, surely, everything they need and want to keep has been moved to the new place. It's not all unpacked and arranged yet, but she's getting there. It's not easy to condense the collections of a lifetime from 3,000 square feet to 700 square feet!
This week has been a new stage in the move: the moving sale.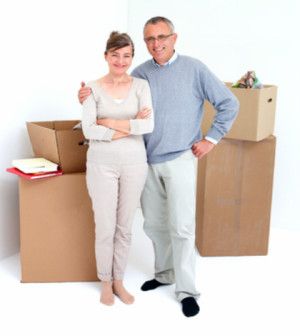 Minnie felt pressured by nearby neighbor to hire the woman's daughter, "Shannon", to set up and run a moving sale of the stuff they're not keeping. We and the other neighbors on the cul-de-sac were all a bit concerned about it, because Shannon is charging Ed and Minnie 35% for conducting this sale. The going rate around here for this service is 20% – 30%. The only thing that would justify a 35% commission would be an extensive knowledge of antiques and fine art, and the ability to price things accordingly.
Minnie confided in us a couple of days ago that she's concerned about whether her things would be priced for their actual value; she was apparently right to be worried.
Shannon had a "preview" sale one evening last week for all her "contacts" (i.e. buddies) in real estate and antique sales. So I went over and checked out how things were going. I thought prices on most of the furniture were low, and frankly told Shannon that Ed's nice set of longhorns was underpriced by at least $100. That's a huge seller in the touristy area of town; I've seen smaller horns sell for much more. Shannon's response was that she "didn't have time to worry about taking things where they'll get what they're worth; her goal is just to get rid of it all." Later, Shannon's mom pulled me aside and confided to me that she "hopes Minnie won't be too disappointed by the sale results," and she was "worried that Minnie expected to get high prices for everything, and that she didn't understand how these sales work."
Minnie had a gorgeous crocheted bedspread that I know she paid $250 for. When I saw it piled in an open suitcase, along with other crocheted and lace items, I asked Shannon how much they were selling it for. To be honest, I didn't expect they'd ask the real value, but I did think at least $100 to $150 – and worth every penny, when you think of the hours someone put into making it. It's as much artwork as bed linen.
Shannon told me it was selling for $5. That's right: Five Dollars. I was speechless. I wordlessly handed over a $5 bill, and brought my "new" guest room bedspread home. But I also felt sick for Minnie and Ed.
We had a similar experience when my mother downsized. My oldest sibling organized everything, using an "estate sale" company recommended by someone from her church. They promised to sell everything, and leave the house empty – and they did. But they did so at a great sacrifice of cost. For instance, an antique Duncan Phyfe mahogany dining table with 6 chairs and a buffet cabinet was sold for $150. I don't know exactly how much it was actually worth from an antique store, but I do know it was a darn sight more than that!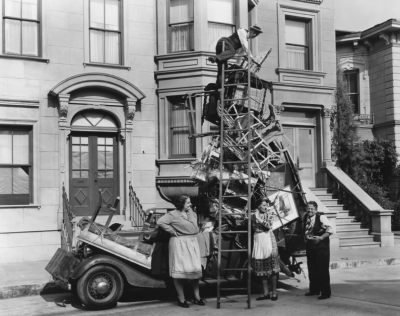 They say an item is only worth what someone will pay for it, and that's true, but it also depends on the
venue in which it's sold.  So many people think that when they are downsizing, they can sell their treasures for the price they paid for them. And in some cases, they can… but not this way. A "one size fits all" sale run by someone whose business depends on volume and quantity rather than quality is not going to give the actual value of the items sold.
If you have antiques you want to sell, find an antique dealer who specializes in those things. If you have fine art, you need to go to a gallery that sells that kind of art. But a business that specializes in generic "estate sales" or "moving sales" is going to be comparable to a clearance garage sale, where the goal is to get rid of things, rather than make much money.
(BTW, I saw Minnie the next day and tried to give her more money for the spread, but she refused. She said she loves that I have it, and she appreciates all the packing I did for them.)
Have a Story About Moving Into a New Setting?
Sharing Your Story Helps Others.
Tell Us The Good, The Bad and The Ugly!
And.. the Beautiful, Too!