Moving Aging Parents
Moving aging parents can be a difficult and emotional process. In this blog post, the author shares their personal experiences and insights on how to navigate the challenges of downsizing, purging, and relocating elderly loved ones.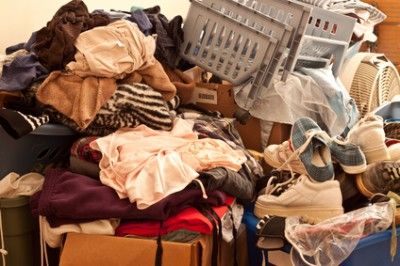 The process of moving aging parents is never straightforward. Having undertaken it multiple times for my own mother and now for my in-laws, I can attest to the unique challenges each experience presents. Recently, my in-laws expressed their desire to review their possessions, contemplating what to retain and what to let go of in preparation for a potential move. They referred to this impending change as "moving to an apartment."
Their current home, a modest space measuring under 1500 square feet, reflects their minimalist approach to furnishing and decor. Over the years, they've relocated several times since my father-in-law's retirement in 1973, consistently downsizing with each move. When they settled into their current residence, it took them a mere half-day to unpack their belongings. In fact, they've relinquished so many possessions over the years that I now worry they might dispose of too much.
It's important for them to retain certain items and mementos, particularly in light of my father-in-law's Alzheimer's diagnosis. These cherished possessions hold increasing significance as they journey through their later years. After all, they've lived a long, fulfilling life; there's no need for them to deprive themselves of comfort and beauty now. However, I believe they are partly considering the logistical challenge this poses for us — the prospect of packing them up and transitioning them into a retirement community or assisted living facility.
In their admirable effort not to burden us or encroach on our willingness to assist, they are unaware of my past experience. When my mother's last remaining sibling passed away, I found myself unexpectedly tasked with organizing the sorting and clearing of his 5000-square-foot, two-story house — a home that had been in my mother's family for 125 years. The house held a wealth of family heirlooms, some genuinely valuable antiques, and others priceless to us due to the sentimental connections and memories they carried. (I suspect nobody else would cherish my grandmother's salt and pepper shakers shaped like an alarm clock and a tube of toothpaste the way I do!)
Moreover, when my mother transitioned from her 1800-square-foot house into a 900-square-foot apartment, we faced the daunting task of deciding what to keep and what to part with. Yet, once everything was relocated to the apartment, we discovered that it was anything but under-furnished — quite the opposite, in fact. A year later, we had to move her into assisted living, a process that took two of us three days to sort through her belongings and pack them up. I dedicated an entire week to unpacking and setting up her new living space after long workdays. Although her room was relatively spacious at around 300 square feet, she made it feel like home, adorning the walls with pictures, furnishing it with bookcases, a TV, a computer desk, a bed, dressers, nightstands, chairs, and her beloved recliner.
In contrast, when my in-laws make the move, there will be very little to transport. They have precisely the amount of furniture they need for two, and nothing more. Compared to my mother's side of the family, their current home seems sparse and austere. There are no family photos on display, no trinkets scattered about, and no books in sight. If they decide to part with more belongings, there may be little left to pack.
This minimalistic approach aligns with their ultimate goal, I suppose. My wish, however, is for them to retain enough to ensure their comfort and happiness. Yet, I must recognize that their notions of comfort and happiness differ from my mother's and even mine, and I must respect their choices.
Assisted Living versus Home Care
What to look for in Assisted Living
What to look for in Memory Care
---
You might also like this article: