Lutheran Home Care & Hospice, Inc.
Lutheran Home Care & Hospice is a not-for-profit faith-based agency offering comprehensive home care services including in-home support, medical home health care, telemonitoring, and hospice in south central PA and northern MD.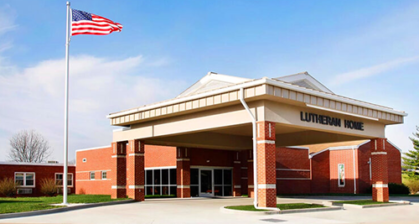 Lutheran Home Care & Hospice, Inc. is a not-for-profit, faith-based home care agency with a rich history of serving the community since its founding in 1978. As a ministry of Lutheran Social Services of South Central Pennsylvania, their primary mission is to provide compassionate and quality care to those in need.
In-Home Support Services:
Lutheran Home Care & Hospice offers comprehensive in-home support services for individuals who require non-medical assistance to remain comfortably at home. Their caring and trained caregivers are available for as little as one hour or as much as 24 hours a day. The range of services includes bathing and dressing, meal preparation, housekeeping, laundry, transportation and shopping, as well as companionship. By providing these services, they aim to enhance the quality of life for individuals and help them maintain their independence.
Home Health Care:
For those who require medical care in the comfort of their own homes, Lutheran Home Care & Hospice provides skilled nursing, physical therapy, occupational therapy, speech therapy, phlebotomy, personal care, and medical social services. Their team of healthcare professionals is dedicated to delivering personalized care and ensuring the best possible outcomes for patients. With a focus on patient well-being and recovery, they bring healthcare services directly to the individual's home, making it convenient and supportive.
Home Health Telemonitoring:
Lutheran Home Care & Hospice offers innovative home health telemonitoring services, which provide peace of mind to individuals by continuously monitoring their health status from home. By using advanced technology to collect vital signs and health data, potential health problems can be detected early on, allowing for timely interventions. This service is an excellent option for those who want to prevent health issues from escalating into emergencies that may require hospitalization.
Hospice Care:
The hospice care provided by Lutheran Home Care & Hospice is dedicated to supporting individuals with terminal illnesses and their families during challenging times. Their compassionate team focuses on managing pain and symptoms effectively, allowing clients and their loved ones to make the most of their remaining time together. By offering comprehensive care and emotional support, they aim to help clients live their last months, weeks, and days to the fullest.
Coverage Areas:
Lutheran Home Care & Hospice serves various regions in Pennsylvania and Maryland, including Franklin, Adams, York, southern Cumberland, Fulton, Washington, Carroll, and northern Franklin and Frederick Counties. This wide coverage area ensures that a broader community can access their much-needed services.
Acceptance of Insurance and Payments:
To make their services accessible to a larger population, Lutheran Home Care & Hospice accepts Medicare, Medicaid, and insurance for home health care and hospice services. For in-home support services, private pay options are available, and they also accept some long-term care policies. Home health telemonitoring is part of their standard of care for clients in their home health care program and is also available through private pay.
Professional Caregivers:
The agency places significant emphasis on providing trustworthy and reliable caregivers. All caregivers undergo thorough background checks and drug tests, and they are employed directly by the agency. This approach ensures that the caregivers are fully covered under the agency's liability insurance, guaranteeing the safety and security of their clients.
Contact Information:
If you believe any of the services offered by Lutheran Home Care & Hospice could benefit you or your loved ones, or if you would like more information, please do not hesitate to call them at 800-840-9081. Additional details can also be found on their website at www.lutheranhomecare.org.
Lutheran Home Care & Hospice, Inc. is committed to upholding its mission of serving and caring for the community, exemplifying their faith-based values in every aspect of their work. With their wide range of services, dedicated professionals, and extensive coverage area, they remain a trusted resource for those in need of compassionate and high-quality home care and hospice services in south central Pennsylvania and northern Maryland.