The imperfect wedding: 'Father of the Bride' shares PPA story
Kimberly Williams-Paisley's book 'Where the Light Gets In' chronicles the struggles of her family as they deal with her mother's frontal lobe brain degeneration (PPA).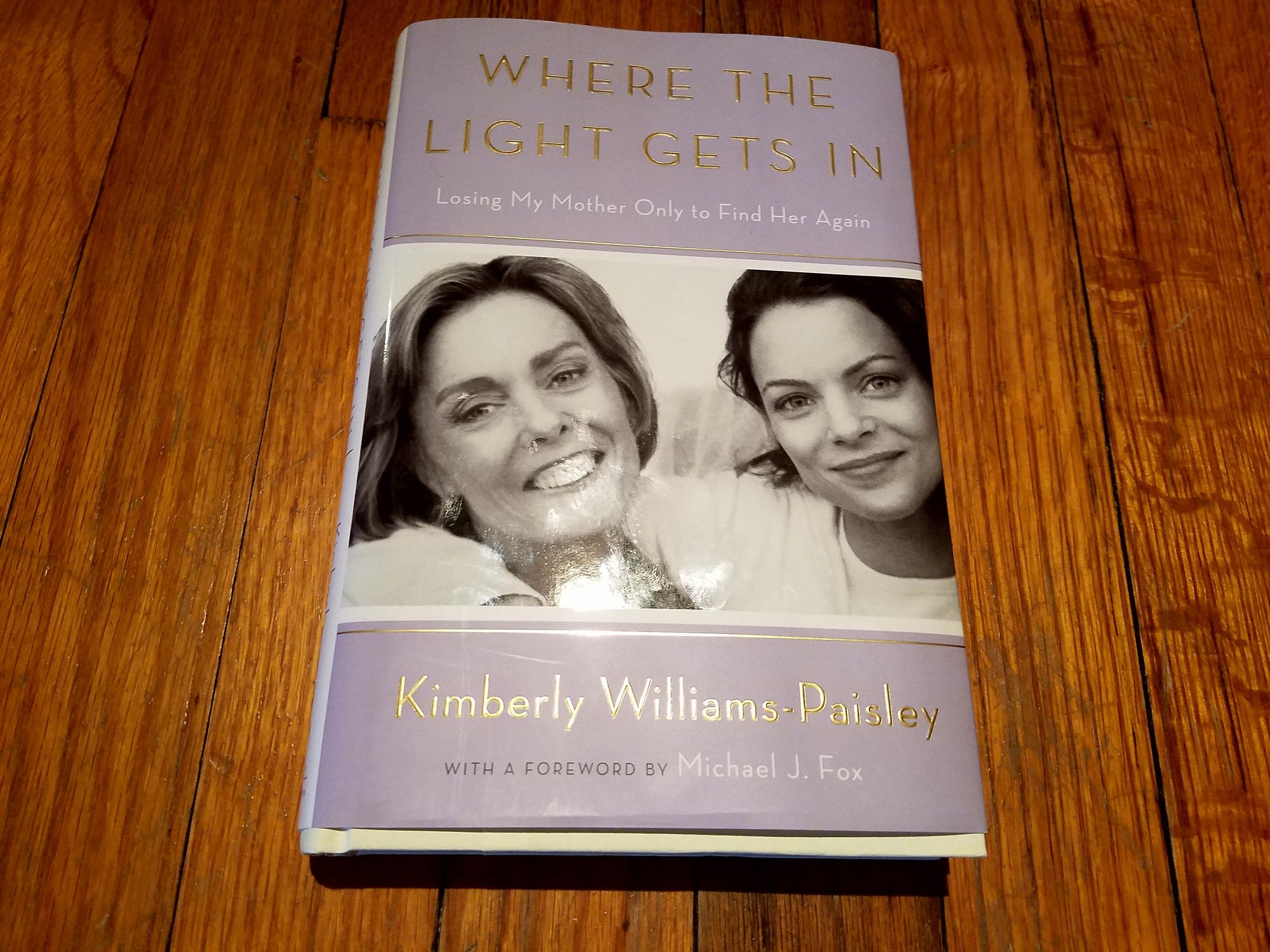 Kimberly Williams-Paisley so vividly captures the experience of a loved one suffering from frontal lobe brain degeneration (PPA), her book "Where the Light Gets in" tends to elicit one of two responses:
Either you can't put it down, or you have to put it down – frequently – and allow your mind to quiet from the chaos. For me, the book is triggering of the horrific experiences I went through not only watching my dad succumb to FTD, but all of the auxiliary horrors, too, such as the ugly, nasty fights with my sibling, or becoming filled with anger when dad would receive what I can only call unprofessional care at the costly memory care facility.
Now, with my dad six months six feet under, my brother and I only communicate through our attorneys. Even with dad gone, the hurt of his disease lingers all around me. I got so sideways with the memory care facility that they trespassed me from seeing my dad. It was only after I reported to the state that my father was a very sick man and did not belong in assisted living that he was moved to a nursing home and we were reunited – three weeks before his death.
And now the fight continues over the details of dad's estate. I'll be glad when it's all settled in July. I may want to take a total vacation from writing about these issues period, as the entire experience has eaten away at me like a cancer. And that's the honest to God's truth.
FTD shows no mercy on the family of a storybook couple
Kimberly Williams-Paisley is the actress best known for portraying the bride in "Father of the Bride." She is married to country crooner Brad Paisley.
Ironically, it was during her wedding that Williams-Paisley first noticed something deeply wrong with her mother, who behaved irrationally and could barely get through the reading of a Bible passage. As is typical with frontotemporal degeneration, including PPA, Williams-Paisley's mother was exhibiting symptoms well before her diagnosis at age 61 in 2005. Her mother is still living, Williams-Paisley has reported, appearing on the Today show as recently as April 5. She does not speak.
The only criticism of Williams-Paisley's book that I have heard so far (and this comes from among my FTD support groups) is that she refers to her mother's disease as primary progressive aphasia, or PPA. Primary progressive aphasia actually is a sub-category of frontotemporal degeneration. The other type of frontotemporal degeneration, the type that killed my father, is called behavior-variant.
Read More: Symptoms, Causes and Treatment of Frontal Lobe Dementia
With PPA, the FTD manifests itself first with a declining ability to communicate, whether it be speaking or understanding language. With the behavioral-variant type, outrageous behaviors are early indicators of the disease, with speech pathologies developing near the end of life.
Both forms are horrible, and several recent books, including Gary Radin's "What if it's Not Alzheimer's?" (which I reviewed here) have shed light on FTD. There also is The Association for Frontotemporal Degeneration, which is doing very good work raising awareness about this very rare brain disorder. Both types of FTD together only affect about 50,000 Americans.
She may have chosen to refer to her mother's disease as the more specific PPA because that is an even less commonly heard term. Nevertheless, the book is a story of a typical family struggling with FTD, or PPA. Despite the Paisleys' celebrity status, the disease does not show mercy.
The book details the friction among siblings, offers heart-wrenching accounts of Williams-Paisley's son bravely trying to understand "nana," and accurately describes the burden her father must bear while living with his mother's disease.
In the Today show interview, Williams-Paisley indicated she feared she would lose her dad before her mother, the disease caused him so much stress. Indeed, many caregivers for elderly people with dementia do die before the patient, as you can read in this report I wrote for Healthline Contributors.
An added twist to the Williams-Paisley story is that her dad is now in a relationship with a new love, even though her mother still is living. Williams Paisley calls Nancy "a blessing."
The story also is heavy on Williams-Paisley's tender moments with mom, a la "Where the Light Shines In." And I can relate to that, too. But with "relief" phase of dad's death over and the "grief" phase just beginning for me, those are the moments I miss. I found tremendous meaning in my life through my dad's suffering.
Book offers resources for help answering unthinkably painful questions
The best part of the book, which I highly recommend to anyone with a loved one who has been newly diagnosed, is the resources section at the end. It covers many questions which are sure to provoke family conflict if you are unprepared, including:
Where can you get a reliable diagnosis?
What resources are tailored especially to caregivers?
How do you keep a dangerous driver off the roads?
Should you donate your loved one's brain to science when they die?
Is all of the proper paperwork in place (wills, power of attorney, DNR, etc.)
What can a caregiver do when a loved one becomes incontinent or aggressive?
And, to quote directly from the book, "How can you find a good long-term care facility while dodging thinly disguised sales pitches?" (Hint: You don't want to settle just for "pretty." They need good care, too. If they're not equipped to handle your loved one, they need to tell you, or just plain thrown them out, and most won't, depending on how many vacancies they may have at any given time).
Williams-Paisley's book is laced with good humor. She says in the resources section that her mother may have said, "It was more shit in a bucket than where the light gets in," and I had to giggle because that sounds exactly like something my dad would have said.
In another passage, she recalls first meeting her husband, Brad Paisley. She thought he said he was going to perform at the "opera," as she never had heard of the "Opry." She was a city girl and had a little trouble understanding his accent at first.
Williams-Paisley describes how her dad, a journalist, would take notes at doctor's appointments and busy himself with learning about the disease. "Writing was his defense, allowing him to distance himself from a crisis while it was happening and make sense of it later."
I did not begin to write about dad's disease until it began to really disturb me. All of those columns for this site and for Healthline Contributors were a Godsend for me, not only to express myself during such a horribly traumatic few years, but also (hopefully) to educate others.
Williams-Paisley's book gets five stars for doing that, in my view.
Read More: Why FTD is so Hard to Talk About: My Dad's Story
Share Your Sorrow: Writing To Heal