Aging In Home
Who Knew That Growing Bonsai Trees Is A Way to Avoid Dementia
Find out how senior citizens can reduce the risk of diseases like Alzheimer's by growing and nurturing bonsai trees. The challenging nature of bonsai cultivation helps to keep the brain active and provides a long-term project and new skills to learn.
Finding ways to avoid symptoms of dementia can be a daily battle for senior citizens, but even simple things like growing bonsai trees can help reduce the risk of diseases like Alzheimer's. The challenging nature of growing, pruning and nurturing bonsai trees will help to keep the brain active by giving it a long-term project on which to work and a set of new skills to learn. We are never too old or too young to learn new skills.


Choosing the Right Tree
It is true that some varieties of bonsai can have incredibly small leaves and branches. Don't let the problem of poor eye sight deter you from taking on the rewarding challenge of nurturing these special trees. Magnifying lighted floor lamps will solve any problem one may have with seeing small objects. A few trees are better suited for beginner bonsai growers, some of those are:
Juniper
Chinese elm
Hawaiian umbrella
Ficus
Although the art of bonsai may be practiced outdoors, many people enjoy the fact that this type of activity may be done indoors as well. They require a minimum of watering, and only need to be pruned back twice a year. Each of them also grows in a very satisfying way, from the sideways branches of the juniper tree to the close knit hanging leaves of the Hawaiian umbrella. Like most bonsai trees, they have a long life span and are fairly hard to kill off through neglect.
It is also possible to grow flowering bonsai trees, adding color to you home.


More on growing Bonsai trees…
Caring For Bonsai Trees
The wide variety of books and magazines devoted to the care of bonsai trees ensures that it will be fairly easy to find lots of help and advice when you're first starting out. The overall care of bonsai trees can be broken down into 3 main stages:
Growing – you can buy a pre-grown tree from a nursery to get you started;(this would certainly be my choice). The true adventurer however, may find it a more satisfying way of growing bonsai trees to start one from scratch. If you decide to go that route, you'll need a set of seeds and a suitable growing environment. The process is similar to growing an actual tree, so you'll need to allow 3 or more years for it to grow to maturity.
Training – once the tree is fully grown, you can start to train the branches to grow in different directions. Training is also what helps to keep bonsai trees miniaturized. Careful pruning and cutting are essential skills to master, and the fine motor control required can be great activities for senior citizens to learn to keep dementia at bay.
Maintenance – one of the key things to learn is how often and how much your bonsai tree will need to be watered. This will vary from tree to tree and will depend on the soil you're using, the size of the bonsai tray you've got and how much sunlight your tree receives. Making notes of how much water you've used and how often you've watered can be good ways of promoting memory function.
The simple activity of growing bonsai trees has much to recommend it as something for seniors or for that matter any age to do to keep their brains active. Apart from maintaining their fine motor skills, looking after bonsai trees also engages the nurturing part of the brain which helps to preserve their social skills.
Teaching this skill to a child or grandchild is a way to develop close family ties. What better benefit can there be?
This hobby will fit the budget of many seniors, and add a little color and nature to the environment one lives in.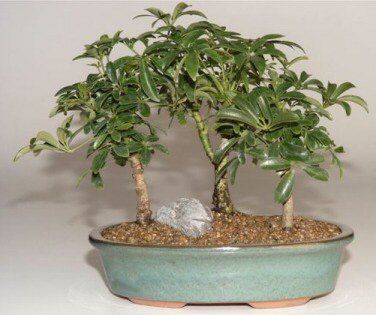 Other articles in our activities series
Activities for Senior Citizen Centers
Art Lessons Plans and Learning Something New
Oil Painting Techniques Offer Mind and Body Connection Benefits
Retirement Advice and Being Active
Pastels Art Lesson Plans
Beginner Guitar Lessons
Beginner Guitar Lessons Part Two
Piano Lessons for Beginners
Tai Chi for Seniors