News
Feeding Tubes And Dementia
Many will be faced with a family member that stops eating. learn about the pros and cons of feeding tubes.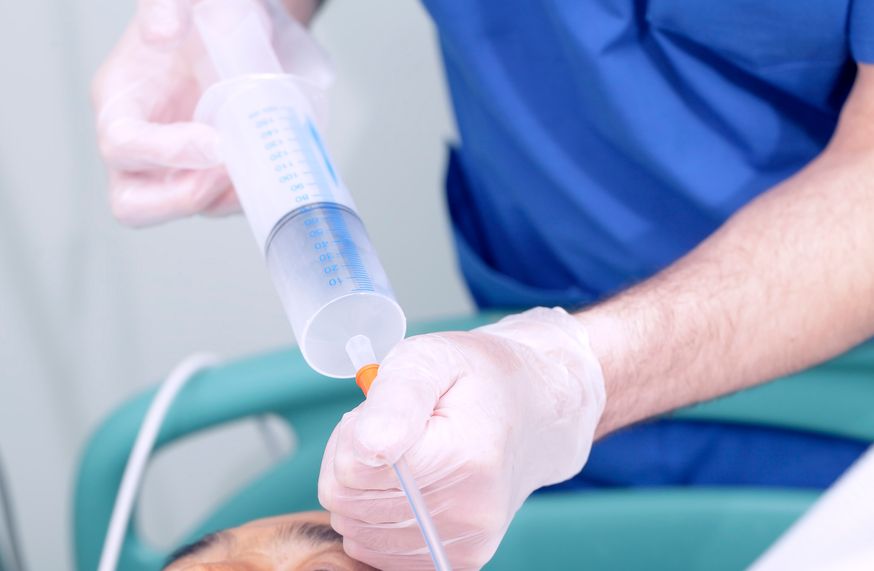 Question:
Every thing I am reading about feeding tubes keeps referencing dementia……my wife is relatively young (66) and has been in a nursing home for just over 15 months…she is fully lucid and fully cognitive of every thing going on around her. Although I am her health proxy, the final decision to have a tube put in was hers. She has a relatively rare condition called Mitochondrial Disease which is a degenerative neurological condition that affects just about every thing. After two modified barium swallow tests, it was determined that she was aspirating with anything taken orally. My simple question is this. What are the negatives of having the tube and keeping it? She really has no other option but we want to know what to anticipate over time. Thank you. Howard
💡
Do you need help caring for a loved one?
Our Resource section can help you find the information and tools that you need. We have courses, videos, checklists, guidebooks, cheat sheets, how-to guides and more.
You can get started by clicking on the link below. We know that taking care of a loved one is hard work, but with our help you can get the support that you need.
Click here to go to Resource Section now!
Response:
Howard,
There are many young individuals with feeding tubes. Your wife has a chronic condition that will cause decline over time.  It is so hard for you now, because she is awake and alert and oriented. She chooses to have the feeding tube to sustain her life.
Your concern over making decisions for her when she can no longer express her wishes is normal.
Her body is in decline. Her swallowing and feeding issues tell me that her body is shutting down.  At the present time, she is able to sit up during and after her feeding. She may be feeding herself through the tube.
Many with feeding tubes are admitted to the hospital because of complications caused by the tube.  Remember, this is a life sustaining measure. She will never improve and eat again.
I recommend that you have the difficult end of life discussions about her wishes. These are important for you as much as for your wife.
So many family members struggle when the time comes to stop the feedings. It is unnatural, as the body starts to shut down, to feed the body.
So many believe that it is killing someone if they remove food. We have become a society that fears death. The life sustaining treatments are unnatural. The body, as it declines, shuts down. The death and dying process is natural.
As long as your wife wants the tube feedings and feels she has a quality of life, you are honoring her wishes.
There will come a time, when there will be repeated admissions to the hospital for aspiration pneumonia or to put a new tube in because it has ben pulled out or become clogged.
I understand your concerns. Since she is in a nursing home, there is a social worker to assist you in having that end of life conversation.
I can tell you, she may change her mind several times. That's ok. I have seen the wife want to stay alive as long as possible, because they do not want to leave their spouse.
Get clarification from her on her thoughts on her quality of life.  She needs to make the decision if she goes into a coma or is no longer able to get out of bed, what she wants.  All you can do is honor her wishes.
Pros and cons of feeding tubes
-Diane Carbo, RN
Educating yourself on feeding tubes and their potential benefits and risks is the best way to ensure that you make an informed decision. Doing your research can help you understand the implications of feeding tubes and make sure you are making the best decision for your loved one or yourself. Additionally, it's important to consider advanced care planning in order to ensure that your wishes for medical treatments are respected if you become unable to communicate them in the future. Having a feeding tube should be thoughtfully considered with all factors taken into account in order to ensure that the patient's needs and well-being are met.
It is essential that any decision regarding feeding tubes be based on what is best for the patient's overall well-being and quality of life. With careful consideration and consultation with a healthcare professional, you can determine if feeding tubes are the right choice for you or your loved one.
It is important to understand that feeding tubes are a life sustaining measure, It is not a cure. Feeding tubes will sustain life, but not improve quality of life.
💡
Have more questions? Check out the
Frequently Asked Question
section of the website. You will find a lot of different questions answered directly.
Resources:
- National Institute on Aging. "Feeding Tubes". https://www.nia.nih.gov/health/feeding-tubes
- American Academy of Family Physicians. "Overview of feeding tubes in the elderly."https://www.aafp.org/afp/2006/0415/p1411.html
- Mayo Clinic Staff, "Tube feeding: Is It Right For You?". Mayoclinic.org, https://www.mayoclinic.org/diseases-conditions/tube-feeding/in-depth/tube-feeding