Anti Aging Supplements: The Role of Antioxidants
Explore the role of antioxidants in anti-aging supplements and products, and learn how to separate fact from hype when it comes to keeping your skin looking young. Discover the best sources of antioxidants and the key ingredients to look for in anti-aging skin care products.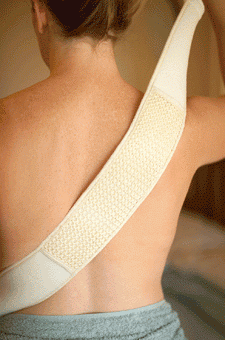 The beauty market is saturated with anti aging supplements and products . The role of antioxidants in these concoctions cannot be dismissed. Touted as capable of protecting against free radicals. These radicals rejuvenate the look and feel of younger skin. Antioxidants in anti aging supplements in products are compared to an … alternative to cosmetic surgery. However, the claims of these anti aging skin care products valid? or are consumers being misled?
Free Radicals and Antioxidants
To answer this question, we must look at free radicals and antioxidants. What they are and what role they play in our bodies?
Free radicals are damaged cells in our bodies that are missing an electron. These damaged cells steal electrons from previously healthy cells. In turn it causes them to become free radicals as well; a process called oxidation. The chain of damaged cells continues. Causing damage throughout the body unless slowed, or somehow stopped. Free radicals contribute to many health problems, including heart disease and cancer.
Antioxidants are vitamins, phytochemicals and other nutrients that… prevent and slow the damage to our cells caused by free radicals. To increase your antioxidant intake and neutralize free radicals… simply eat a diet of fresh, healthy foods, rich in antioxidants.
Some of the best antioxidant sources include:
Berries  Strawberries, blackberries, blueberries, raspberries and cranberries
Apples (with the peel on), cherries, pears, plums, kiwi, avocado, pineapple, pomegranate and many other fruits
Beans  – Pinto, black, red and kidney
Vegetables  – Spinach, cabbage, red potatoes (with peel), sweet potatoes, artichokes and broccoli
Grains  – Oatmeal
Nuts  – Walnuts, pecans, hazelnuts, almonds and pistachios
Herbs – Cinnamon, ginger, cloves, oregano and turmeric
Beverages  – Green tea, coffee, and red wine
Dessert  – Dark chocolate
Research has proven that a diet rich in antioxidants keeps our bodies healthier. This is to help fight against free radicals.
Eating a diet rich in antioxidants is a good place to start. To keep your skin looking younger, experts suggest supplementing with additional sources of antioxidants… in a capsule. Taking Vitamin C, Vitamin E, Selenium and Beta Carotene adds antioxidants to your daily intake. But use caution when taking these supplements, as large doses can be harmful to your body. Talk to your doctor about the benefits and risks associated with multi-vitamins. They can react with medications.
More on Anti Aging Supplements…
Antioxidants for Younger Looking Skin
When choosing an anti-aging face cream… it is imperative to read the label and the listed ingredients. Vitamin C (in the form of L-ascorbic acid), selenium and Vitamin E are the only antioxidants that the skin will absorb,. Any other antioxidants listed are not topically absorbed. Choose a product with at least a 10% concentration of L-ascorbic acid for best results.
One other product that has proven to be absorbed by skin in studies is Coenzyme Q10. This vitamin-like substance, produced in the cells, acts as an antioxidant. Some of today's top commercially produced, anti-aging skin care products contain this ingredient.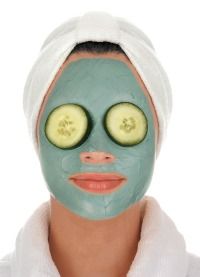 While opinion varies, Q10 shows promise in research and studies.
Any anti-aging skin care products results are not backed up by science. It is important to research the ingredients contained in each product… to separate the hype from fact. Ignore clever, gimmicky advertising techniques. Look for independent, in-biased product studies to guide you in your search.
Prices for anti-aging skin care remedies range from the $15 price tag to the astounding $3,500 cost of a 3-week supply. Consider what you can afford. And what you are willing to spend, as well as the high chance of little to no improvement in your skin.
Anti-aging supplements in products and the role of antioxidants, do play a part… in keeping your skin younger and healthier looking,. and it is for you to decide what having younger skin is worth to you.
Remember to maintain perspective. Have reasonable expectations in your search for younger skin. No antioxidant food or anti aging products such as creams and lotions, no matter the cost… will give a 60 year old the skin of a 20 year old.
For some, the decision to grow old gracefully and accepting their age.. with all the benefits and downsides, is the right choice.
Others will be willing to invest time and money to find anti aging supplements that… give them the feeling and appearance of youth.
💡
What are you doing to promote healthy aging? What are your thoughts on anti aging products? Please share here?
Help others realize that they are not alone.
Submit Your Caregiver Story
💡
Have more questions? Check out the
Frequently Asked Question
section of the website. You will find a lot of different questions answered directly.