Seniors and Voting: Miss Alma Says "Get Out to Vote"
Meet Miz Alma, a 79-year-old Meals on Wheels client with more spunk and fervor for life than most people half her age. Learn about her dedication to voting and how she inspires others to make their voices heard in this heartwarming story by Judy Morton.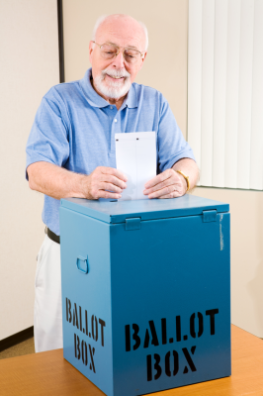 In today's fast-paced world, the act of voting often takes a back seat in our lives. However, for seniors like Miz. Alma, casting a vote holds profound significance. Let's delve into her inspiring story and the importance of seniors' participation in the voting process.
Miz. Alma: A Remarkable Meals On Wheels Client:
Every Wednesday, we embark on a journey to a humble church in an underprivileged neighborhood, just a short drive from our home. Our mission? To collect prepackaged meals, delightful desserts, and refreshing drinks for our Meals On Wheels clients. Each week, we diligently follow a route designed by the organization to ensure these meals reach those in need. While time constraints prevent us from lingering with our clients, there's one person who captures our hearts every time – Miz. Alma.
Miz. Alma is a petite, 79-year-old Black woman who exudes vitality and passion for life that would put many half her age to shame. Our visits to her include a warm "group hug," which she views as a form of prayer – a sentiment we both cherish.
Despite our rule to treat all clients equally, Miz. Alma holds a special place in our hearts. To honor this remarkable lady, we save her delivery for last, allowing us a few extra minutes of precious interaction.
Miz. Alma: A Voting Champion:
We're fortunate to have early voting in our area, providing two weeks of opportunity before Election Day. A few weeks ago, we believed we were being savvy by planning to stop and cast our ballots on the way home from our Meals On Wheels deliveries.
As fate would have it, our last stop was Miz. Alma's residence, and we noticed an "I voted" sticker adorning her dress. Curious, we asked if she had voted that morning. Her response left us in awe – she had actually voted on the first day of early voting, the preceding Monday. She meticulously researched her choices, weighing each option, and arrived at the polls promptly when they opened. She was determined to ensure her voice was heard.
Miz. Alma's life journey has been marked by the trials of an era marred by Black suppression and segregation. She has endured hardships and tragedies that most of us can only imagine. Yet, she possesses a heart that embraces all and is profoundly proud of her right to vote.
It's no wonder she's our "favorite" client.
A Call to Action:
If you haven't already cast your vote, we urge you to do so at your earliest convenience. Miz. Alma's commitment to making her voice heard serves as a poignant reminder that, if she can get to the polls, so can we all. Let us honor her spirit and the countless others who have paved the way by exercising our fundamental right to vote.
💡
Have a story about your aging family member and voting? Please share here?
Help others realize that they are not alone.
Submit Your Caregiver Story
💡
Do you need help caring for a loved one?
Our Resources section can help you find the information and tools that you need. We have courses, videos, checklists, guidebooks, cheat sheets, how-to guides and more.
You can get started by clicking on the link below. We know that taking care of a loved one is hard work, but with our help you can get the support that you need.
Click here to go to Resources Section now!