Ask the Experts
Self Care? Really? How Does A Caregiver Find Time For Self Care? It Is Impossible
As a caregiver, it's important to prioritize your own health and well-being. Learn how to make self care a priority and find balance in your caregiving responsibilities.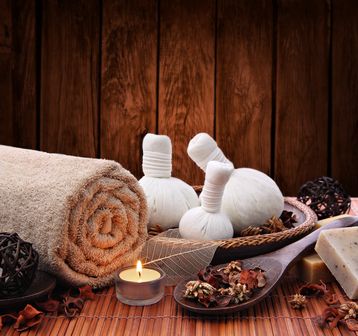 Self care? What does that mean? As a caregiver, I am told over and over again, how important it is to take care of myself and make myself a priority. How do I do that, and take care of my aging parents? It takes all of my time? There are not enough hours in a day to do it all. Can you tell me how I should do this?
You are not alone. So many caregivers feel that caregiving is a calling, but it also has a great caregiver burden that goes along with the responsibilities. It is not unusual for someone that takes care of others, to feel angry and upset when it comes to finding time for themselves.  you are so right, there are not enough hours in the day to "do it all".  This is a common scenario for many caregivers that promotes anger, frustration and growing resentment.
While it seems like an impossible task to take out time for you and your needs, it is necessary. Chronic stress and exhaustion results in serious medical conditions. Chronic stress decreases your immune system making you more vulnerable to colds, flu and other ailments.
I frequently tell my clients, the family caregiver, that they are the most important part of the caregiving equation. Without you , everything you have set in place, falls apart. If your goal is to keep your family members at home, that all falls apart when you become ill. Then, others will have to step in and alternative placement to assisted living or nursing home is inevitable.
As hard as it is to hear, when you say that you have no time for "you", what you are really saying is you are choosing to ignore your own health care needs, your own emotional needs.
Providing care for others is a choice. So is taking care of yourself.
Did you know that 30% of family caregivers die before the person they are caring for does? Did you know that that increases to 50% for those providing care for someone with dementia?
Self care is important and it is not an option. There are just some things that everyone needs to do, to be a healthy and functioning person. It helps you to be a better caregiver. So how do you find balance in life as a caregiver?
Learn to reprioritize your own health and wellness. I realize, after taking care of others for many years and supporting family caregivers, this is not an easy task. The ability to get respite care is limited and families are not supportive of those that provide care.
There are little things you can do. Take a bubble bath or a long shower without interruption, get outside and take a walk.  See the doctor when you are sick. Take time everyday to journal and get in touch with your emotions, express your self and find peace in everyday.
Self care must be a priority. Here are a few more tips for you: