A Person Centered Approach to Dementia Care
A person-centered approach to dementia care addresses key needs such as nutrition, psychological support, and community resources. Improve care quality for dementia patients & family care partners.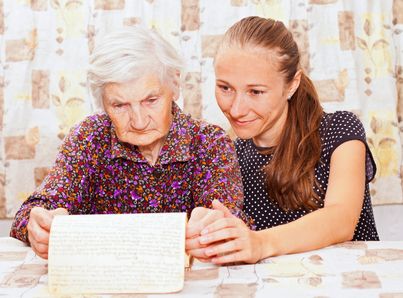 A Person Centered Approach to Dementia Care
It can no longer be acceptable to settle and talk about the science and the research of dementia. Do not get me wrong; these are important issues.
It cannot be just about medications or treatments.
It is time to address the care delivery process and the quality of that care.
Health care providers must reconstruct the approach to dementia care. They need to think about new ways to help dementia patients and their family care partners.
It's about addressing issues such as:
Nutrition
Psychological support
Spiritual support
Community resources
Financial guidance.
Health care providers need to address the accessibility of dementia care. It also need to address the limited resources in rural areas.
The health care delivery system needs to develop care collaborations. These should be designed to serve and meet the needs and expectations of those in these communities.
It is not too much to ask. Families should have assurance that they are receiving the best possible dementia care available.
It is not too much to ask that health care providers put systems be in place to assure quality dementia care. At the present time, we have access to computers that have the ability actually talk to each other.
It is not too much to ask. This is the most difficult moment of a persons life. The care partner can have assurance that the care they are providing is appropriate. The decisions they are making are the right ones for them and their family member.
Of course, don't expect easy or quick response or changes to the present health care delivery system. Focusing on person centered care is going to be a major change in how care is delivered. I suspect changing how health care providers practice is going to be a difficult and slow process.
Here is my proposal on how to change the dementia care delivery system.
We, the health care consumers, must demand the changes. We have the power to demand what providers will have to offer dementia patients. We must also demand that their caregivers be treated and supported as well. Otherwise, we will continue to receive inadequate and substandard approach to dementia care. This is something none of us should accept.
So how do we make the changes needed in dementia care? Here are a few suggestions that may be helpful as you start your journey into dementia care. Develop a person centered care profile in the early stages of dementia.
More on A Person Centered Approach to Dementia Care...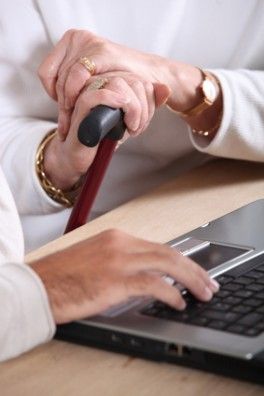 In very early stages of dementia brand-new encounters or experiences might be excellent. In the early phases of dementia, some may realize that there is something wrong with them. They are unable to stop the cognitive decline.
It is so hard for many dementia patients to go between periods of lucidity. Many then have moments when they can no longer perform the simplest of tasks. This causes frustration, fear and anger in some dementia patients. Many use denial as a coping mechanism to deal with what is happening to them.
In time, brand-new experiences can be confusing and disruptive.
It is very important, by the middle stages of dementia, to have consistency. Develop a daily routine. Please understand that does not mean you cannot have some versatility with a schedule. As a family caregiver, you will learn that routines do not need to be set in stone. There are times when life warrants a change in the daily routine. Doctor appointments, visits to church etc. are examples.
Right here are a couple of things to consider:
Regular times to eat.
Utilizing the exact same care partners. Regularly altering care partners can be truly disruptive. Try to promote consistency.
Routine times for offering care. Particularly bath time, dressing, and toileting.
Try to set up appointments outside the house when your family member is at their best. This is normally in the AM.
Administer medications and treatments at the exact same time everyday.
Provide consistency with getting up and going to bed at the exact same time every day. This can decrease challenging or negative behaviors.
Develop routine times for social getaway.. Visits with friends are important. Social interaction is still important at this level.
More on A Person Centered Approach to Dementia Care…
Establish a Home Care Strategy based on the Person- Centered Profile.
It is necessary to develop a dementia home care plan,. Even if you do not have home health involved at this time.
Do not disregard the value of the implementing dementia care methods. Care strategies are designed to provide an objective , with long and short term goals. This is a thought-out method to plan and offer for care.
Include the dementia patient in the very early stages of dementia. The person centered care profile can be a guide or plan to care and treatment selections in the future. It also helps a brand-new care partner to know what to do, simply by taking some time to read the profile.
Encourage self-reliance and independence for as long as possible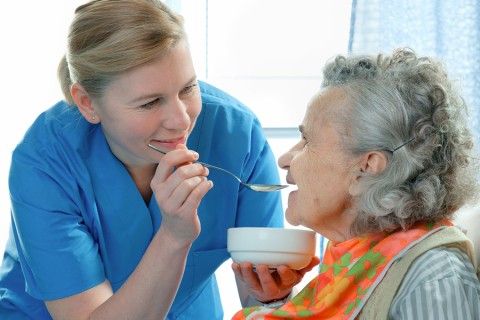 Self-reliance and independence is an advantage that care partners should succeed encourage. At some time, a person struggling with dementia will require some degree of aid.
The dementia patient will require assistance with various activities as the disease progresses. . There will come a time when the family care partner will need to explore assistive devices. This it to continue to encourage independence.
Encouraging independence, specifically in the very early stages of dementia is important. This can be so difficult for many care partners. Many feel as if they can do it much better or faster. But that would be a mistake.
Be watchful for signs of frustration or confusion during a particular activity. Urge your family member to do exactly what they can do. Then provide assistance with the part of the job that has actually become challenging to do.
Person centered care is a buzzword in the health care system. It is the responsibility of every care partner to demand a person-centered approach to care. This forces each health care provider to see the dementia patient as a person, instead of a diagnosis.
Learn More on A Person Centered Approach to Dementia Care...
Series on Successful Dementia Home Care Tips
Communications with Dementia here
More on Understanding Behaviors
Find a book on Kindle on Dementia Behaviors
Understanding the Early stages of dementia on kindle
---
You might also like this article: