6 Tips to Navigate Non-Medicare Home Care Agencies
As we age, it's important to plan and prepare for the possibility of needing assistance. Learn about the benefits of non-Medicare home care agencies and how to choose the right one for you. Plus, find out how to pay for the services you may need in the future.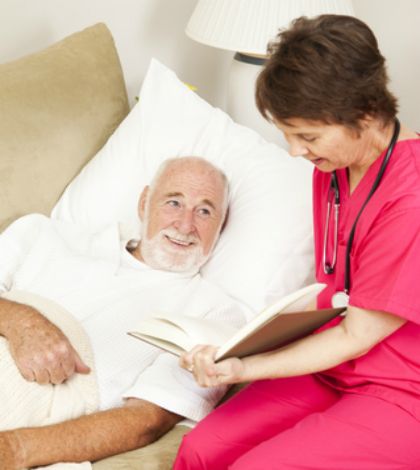 Preparing for future care plans- it is important to understand non Medicare home care agencies...
We are an aging population that is living longer and healthier than previous generations. So it is important to plan and prepare for those years when we may need assistance of some kind.
Preparation and planning for those years should start while you are still well and able to make decisions about the future. Many of us ignore that there will be a need of any kind for assistance in the future. Many will wait, until an emergency or crisis occurs. For many, the lack of planning and preparing means they will not be able to return to their home or their community. Many individuals that have been placed in a nursing home are there because they did not plan for the unplanned events that life throws our way.
💡
Have more questions? Check out the
Frequently Asked Question
section of the website. You will find a lot of different questions answered directly.
Consider all the possibilities
Preparing for remaining at home as we age requires identifying what we want to accomplish and taking a look in to the future. It may not be a pleasant thought, but consider all the possibilities that you may have to experience as you age. Don't count on family members to be there to assist you. Remember, you are looking into the future and you do not know what the future will bring.
Will you need assistance with transportation, cooking, laundry, bathing or dressing? If these scenarios do occur, how will you pay for the services you may need?
More on An Aging Population Guide to the non-Medicare Home Care Agency...
How Much Does Medicaid Pay For Home Health
Did you know that the present cost of having a non-Medicare home health care agency today averages about $20 an hour? That an assisted living facility can cost on average $36,000 a year. A nursing home can cost over $77, 000 a year.
When planning and preparing for aging, it is important to consider how to pay for the services we are going to need. Our parents called it "saving for a rainy day".
Surveys of those over the age of 50 years old say that most aging adults want to do things on their own terms, in their own way. They want to maintain control over their life as they age. If this describes you; planning and preparing for the future now, will allow you to maintain control over your situation as you age.  A non-Medicare home care agency can provide a variety of services to support you to remain in your home as long as possible. It is the goal of the home health care agency to determine your needs and provide you with the level of service you require.
When the time comes for utilizing a non-Medicare home health agency, it is important to interview several and compare.Here is a checklist to assist you in making the right choice for you.
Ways to Pay for Non Medicare Home Care Agencies
Some important things to look for in an agency are:
Material that provides information on funding sources, eligibility requirements and fee schedule. Do they have an annual report available to review about the company?
Do they provide educational material to the aging adult, as well as to the family regarding health/mental health conditions pertinent to the diagnosis of the aging adult?
Are they part of a franchise? How long has the office been in business? Are they licensed by the State? Do they have to participate and be surveyed by the state to maintain your licensure? If so, do they have results from your survey?
Can they meet any specific cultural or language needs of the aging adult?
Do they offer ongoing case management services?
Do they include the family in the plan of care? How often is the plan reviewed and revised?
The aging population will benefit from utilizing the non Medicare home health care agency in the future. It takes planning and preparation so that you can be in control of your life as you age. Don't allow the health care system to determine where and when you will live as you age.
Premium Members Only:
All of our guides, downloads, worksheets, Premium courses
Click
Subscribe
To Get Started.
💡
Have a story about your caregiving journey? Please share here?
Help others realize that they are not alone.
Submit Your Caregiver Story
Here is an article on the cost of dementia care
Develop a person centered care profile