New to Caregiving? Your Health is a Top Priority
Discover tips for managing stress, getting regular checkups, and finding resources to support your well-being.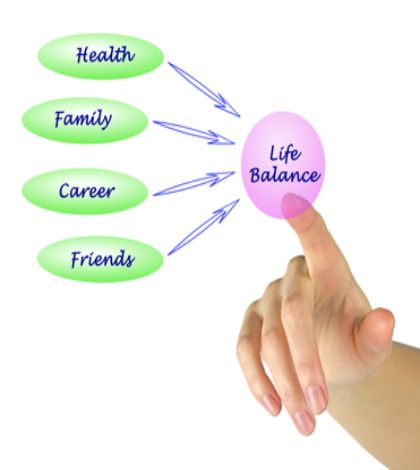 New to caregiving?  Taking care of your health needs
The most important thing to remember as a caregiver, is, without the right support, caring, can be damaging to your health.  It is so important to find the right balance between care giving and taking care of your own health needs. Finding the right balance is not easy- just remember- the better your physical and emotional well being, the better you will be able to cope with the demands care giving.  
Questions Every Caregiver Should Ask Before You Start Your Caregiving Journey
We could write a novel with advice about your health. Here are the top things we find important for coping with caregiving:
Take care of yourself by getting regular checkups and make healthy eating choices. You will be under constant pressure and stress. Your immune system will be affected. As a caregiver, you will continue to provide care in spite of colds, flu, or worse. Do not put off seeing a doctor if you feel ill.
Be aware of your stress levels. This is easier said than done, but the long term effects of chronic stress have detrimental effects on your health. Learning stress relief techniques and incorporating them into your everyday life will save your health.
Combine a stress reliever with care giving tasks. Listen to classical music or watch nature videos while performing care-giving duties.
Combine two things that are good for you: exercise and companionship. While someone else watches over your family member, go for a walk with a friend or play ball with your children.
More on New to Caregiving ...
Make sure you get a good night's sleep regularly. When ever possible, share nighttime responsibilities.
Find your sense of humor. Laughter helps relieve stress and release positive emotions. Watch comedies, tell jokes, find something funny in what you do everyday.

Learn to ask others to help. It can be difficult to ask, but you cannot do everything yourself. You must also learn to accept help when it is offered.  Don't think you're the only one capable of helping your family member. A burnt out caregiver is of no use to the person you are caring for.
Schedule "care giving rewards" into your routine. Take time for yourself each day. This may mean reading a good book for a half hour or taking a short nap. Definitely plan to do something special for yourself each and every week, like a matinee movie and lunch or shopping with a friend. There is life after care giving. That life needs nurturing now, so that you have something to go back to when this is all over.
Take advantage of every form of resource you can find. Set limits on how much time and effort you can physically and mentally devote to care giving. Then utilize every single benefit and resource available to you. You deserve to have a life too. Visit the www.caregiverrelief .com Resource library.
Share your feelings of sadness or grief with a good friend, family member, spiritual advisor, professional counselor or anyone you can trust.
Keep a journal. Recording your thoughts and feelings helps put things in a better perspective and can help release pent-up emotions.
Take care of your back. Caring for someone else means helping them dress, or move around. This can put strain on a person's back. While it may be impossible to avoid lifting and assisting the person you care for, you can get advice and guidelines that may reduce the risk of back injury.
Become a list maker. Put the worst tasks you need to do at the top of your list everyday and get them done first. Always schedule free time for yourself. Do not put off things that need to get done.
Learn to say "no". That little word can make a huge difference in your life. As much as we never want to hear that word, it is a reality of life. Being able to say "no" will save you from caregiver burnout. Set boundaries and stick to them.