Memorial Day Disgrace: Veterans Killing Themselves, Not Getting the Help They Need
For many veterans, the fight continues after they leave the military. A growing number are taking their own lives, a topic the military would like to ignore. A mother who lost her son to suicide speaks out.
Veterans killing themselves is a topic of discussion the military would like everyone to ignore.
Memorial Day is a time set aside to remember those in our military who died while serving their country.
But these days, not everyone who died serving their country does so from taking a bullet by enemy fire or being blown up by driving over a roadside bomb. In fact, all too often members of our military take their own lives. It happens when they are active duty as well as after they have completed their service. It can happen during deployments, or it can happen when they are stateside.
Diane Carbo, purveyor of this site, lost her son, Sgt. Geoff Brachvogel to suicide. He suffered from an excruciatingly painful condition called reflex sympathetic dystrophy (RSD). He died in September 2011, taking his life after a visit to a VA hospital in Waco, Texas. He had been discharged and allowed to drive home after being given several sedating medications, Carbo explains in the rough draft of a book.
She's calling her book "Negligent Homicide." It's going to detail a litany of blunders, VA inadequacies, and even what Carbo believes to be abuse, by military doctors.
Like so many veterans and active-duty servicemen, Sgt. Brachvogel had attempted suicide before. There were plenty of red flags.
A new study published this week in JAMA Psychiatry shows that just like suicides, suicide attempts have increased in the U.S. Army during the past decade. The study, conducted by lead author Dr. Robert Ursano of the Uniformed Services University of the Health Sciences in Bethesda, Md., examined the medical records of 163,178 enlisted soldiers, of whom 9,650 had attempted suicide. All but 14 percent were men, about 70 percent were under the age of 30, 60 percent were white, and more than half left behind a spouse.
While soldiers who never had been deployed accounted for more than 60 percent of the suicides, among those who did commit suicide during deployment were more likely to be women, in their first two years of service, and had received a mental health diagnosis in the previous month.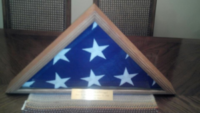 In other words, they cried out for help, but didn't get it.
JR Martinez: Most Soldiers' Hell Isn't 'Sexy'
I have interviewed numerous veterans diagnosed with PTSD, including those who have and have not served in combat. I have PTSD myself, but I am not a veteran.
The worst thing anyone can say to a person with PTSD is "just get over it," or, "you have to move on." People with PTSD need to talk through their feelings, and unfortunately it can take a long time to heal.
Of course, our military is famous for its "suck it up" mentality.
When I met JR Martinez earlier this year, he talked about how the military likes to parade around veterans like himself, who have been through a "sexy hell" such as a high-profile, physical injury during deployment. But in fact, most veterans who come home injured have an injury you cannot see. You can read the story I wrote about meeting JR Martinez by clicking here.
Carbo's son also had PTSD, but she says his PTSD stemmed from the care he received at Madigan Army Medical Center in Tacoma, Wash. Sgt. Brachvogel previously had been deployed to Korea, where he began to experience the RSD pain.
Prior to his admission to the military, Sgt. Brachvogel had been playing basketball with his recruiter and had broken his foot, requiring a Jackson Pratt pin to be placed in one of the toes.
But in Korea, he was told to work through the pain, not even allowed to use crutches during physical training.
Suck it up, soldier.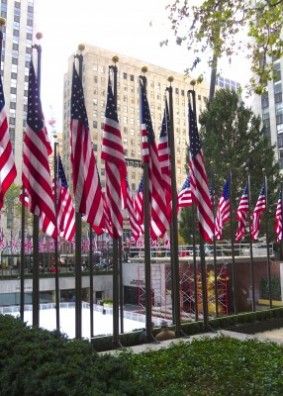 'Suck it up Soldier' Mentality Almost Criminal
Numerous veterans have told me the "Suck it up, soldier" mentality is pervasive throughout the military, whether you are suffering from physical or mental illness, such as PTSD.
Meanwhile, suicide rates two and a half times the national average plague the military. A report released by the Pentagon earlier this month showed that 265 active-duty service members killed themselves last year, continuing seven consecutive years of higher than larger numbers. You can read this USA Today report.
Numerous military watchdog groups claim the actual number of enlisted personnel killing themselves is 22 per day, but other pro-Pentagon groups dispute that number.
On the issue of women who commit suicide, sexual harassment is a huge problem. It is a problem among men too. In fact, another study released earlier this month in JAMA Psychiatry showed that men who experience sexual trauma in the military are more likely to end up homeless than women after deployment.
Last year, I interviewed Kara Moreland, a Marine veteran who came back from Iraq with a diagnosis of PTSD. She claims most of her problems stemmed from mental abuse from a male superior. You can read Kara's story by clicking here. Like so many veterans, she ended up with an alcohol problem after trying to medicate PTSD-related anxiety with booze.
Jennifer Granholm Said It Best
The new study in JAMA Psychiatry reaches a couple of conclusions. "The higher risk among non-deployed soldiers in their second month of service, a stressful time during basic training and Army acculturation, reinforces the importance of developing and evaluating effective risk detection and intervention strategies early in a soldier's career," the authors report. "Whether this risk pattern was associated with expanded Army recruitment during war or anticipated deployments or is a persistent pattern or risk among soldiers in training remains to be determined."
And as for soldiers who are deployed and attempt suicide when they get home?
"Among post-deployment soldiers, risk increased over the first five months after deployment. Difficulties with post-deployment readjustment are well document," the authors conclude. "The peak risk at five months after deployment is greater three to six months after deployment than immediately on return. This is further supported by our finding that soldiers who screened positive for depression or PRTSD during the later assessment (PDHRA) had higher risk than those with a negative screen and those with an early PDHA positive screen only."
A famous quote by Jennifer M. Granholm, former governor of Michigan, is making its way around social media today. ""Ceremonies are important. But our gratitude has to be more than visits to the troops, and once-a-year Memorial Day ceremonies. We honor the dead best by treating the living well."
It couldn't ring more true.
This Memorial Day, we know that global conflict remains an inevitable reality. We need to begin giving our soldiers proper care and compassion during their service immediately. To ignore our shortcomings in this regard is at our own peril.
How To End Veteran Suicide
💡
Have a story about a veteran and their struggles? Please share here?
Help others realize that they are not alone.
Submit Your Caregiver Story
💡
Do you need help caring for a loved one?
Our Resources section can help you find the information and tools that you need. We have courses, videos, checklists, guidebooks, cheat sheets, how-to guides and more.
You can get started by clicking on the link below. We know that taking care of a loved one is hard work, but with our help you can get the support that you need.
Click here to go to Resources Section now!
---
You might also like this article: