Meet Zora One of Series of Humanoid Robots
Humanoid robots are no longer just science fiction fantasy. Zora Bots are leading the way in using mobile robots to care for seniors. Zora the robot is a 3-foot tall humanoid robot designed to interact with elderly patients,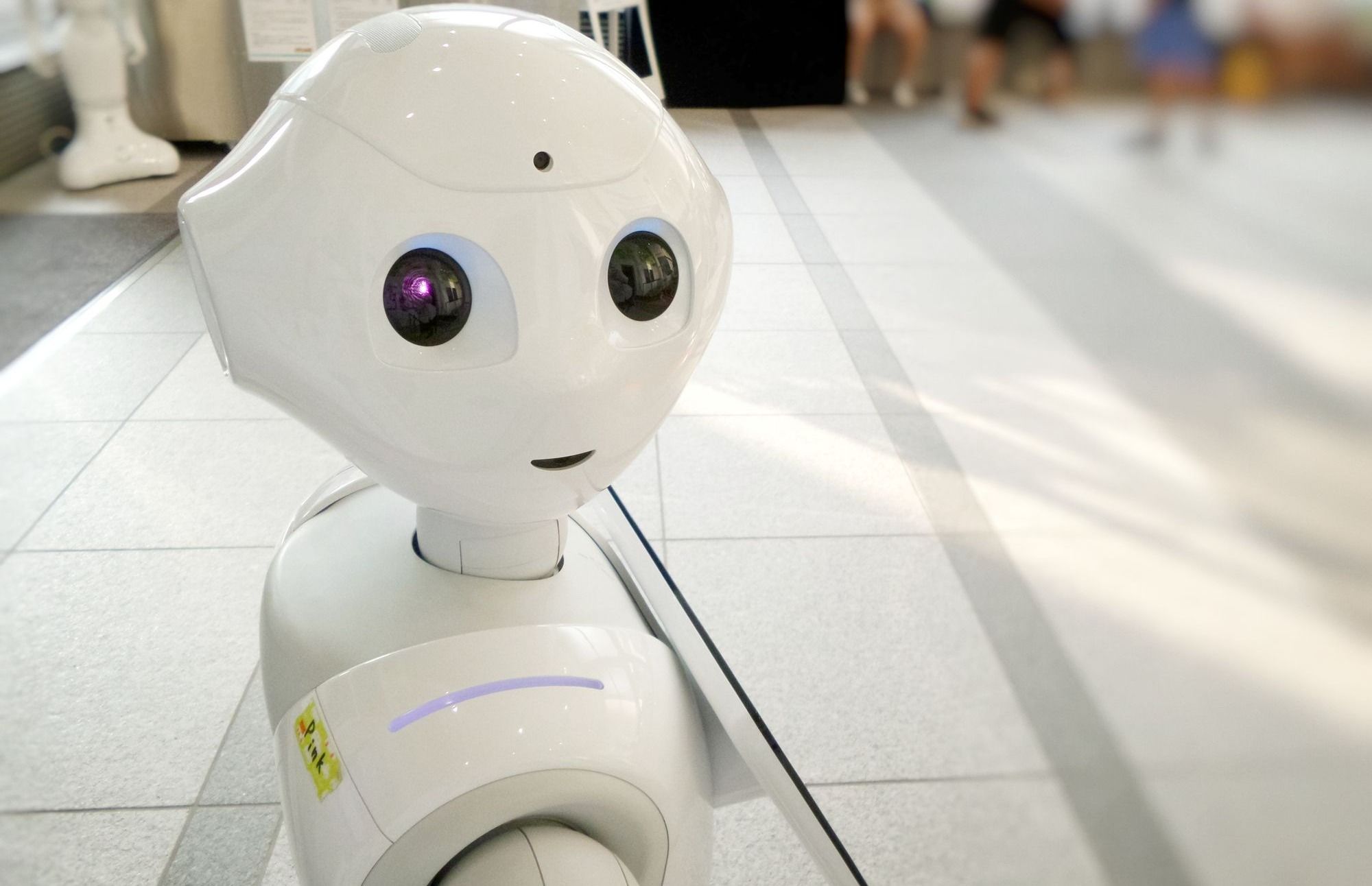 Humanoid robots are no longer just science fiction fantasy. Zora Bots are leading the way in using mobile robots to care for seniors. Zora the robot is a 3-foot tall humanoid robot designed to interact with elderly patients, helping them with daily tasks such as reminders, medication management and providing companionship, even walks in nature!
With advanced sensors equipped onboard, Zora the robot can detect different objects, recognize people's faces and respond to voice commands. It also has facial recognition capabilities which allow it to recognize different facial expressions for improved social interactions. Zora can provide entertainment by playing music or gently interacting with its human companions, telling jokes. Zora endears herself to those she interacts with and will steal a heart of two.
Meet Zora Humanoid Robots in Senior Care
Zora, a Mobile Robot
Thanks to Zora's mobility, she can also accompany her elderly patients on walks outside if needed. All these features make Zora an ideal companion for elderly people living alone or in need of extra care. Seniors that have regularly interacted with Zora feel she is their friend, and many will express they miss her and always look forward to waiting for her to start her shift.
Zora Bots, a Belgian company, has created a unique software specifically designed for zaro robots Aldebaran Nao and Pepper. These humanoid robots are disrupting the robotics industry. Within two years, Zora has become an essential aspect of new generation robotics, particularly in senior health care. This has many professionals and healthcare providers shaking their head about the future of robots in the life of elderly people as we move forward.
Meet Pepper and Robot Nao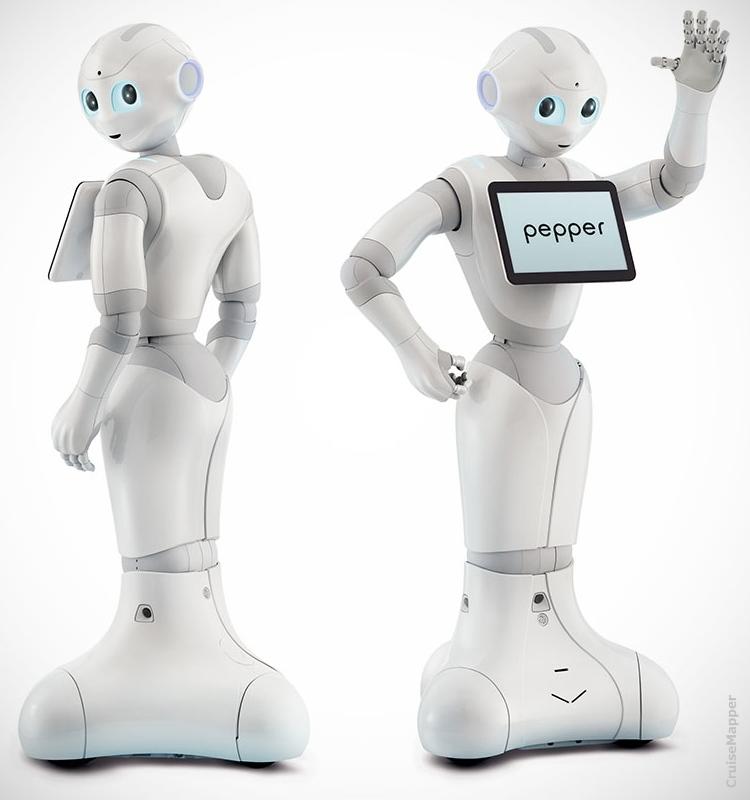 Pepper and robot nao (also known as Nao) are two more examples of humanoid robots that have been developed to assist seniors. Pepper is a small robot zora robot designed to provide companionship and entertainment while Robot NAO offers an interactive interface that can detect objects and recognize faces.
Both are a Zora robot that has sensors, allowing them to interact with their environment, perform basic tasks and even engage in conversations. Many are surprised that their little friend will speak or respond appropriately. They also both come with wheels. making them a mobile robot, so they can move around easily making them ideal for elderly users who need extra help carrying out daily activities or just someone to talk to. By combining the latest advances in robotics technology with a caring personality, these robots are helping seniors and their families to live happier lives.
NAO as a nursing assistant?
Have you heard about using NAO as a nurses assistant? He has qualities that make him perfect to provide support in a professional healthcare setting. The mobile robot NAO is friendly, playful, cuddly, patient, and active. He's even won over the hearts of nurses and the elderly people that he has a way to steal hearts with he provides education on therapeutic exercises! That's one smart robot.
NAO is a humanoid technological interface that's great for young and old patients alike. He helps build communication bridges and can reduce anxiety and minimize over-stimulation risks. Plus, he offers constant encouragement and support and can interact in many different ways, whether it's through touch, voice, or vision.
Zora Technology Abilities
If you're interested in using the ZORA Bots solution, the ZORA Bots interface makes it easy to use even if you have no prior knowledge of software or robotics. With just a web-browser, you can select pre-programmed activities, control the robot's movement, see what the robot is seeing through its camera, and much more.
All zaro robots software allows the user to choose from over 50 different activities, games and dances. These applications are triggered simply by clicking the icon of the desired behavior on a tablet. This is attractive to health care professionals, as the users ( the nurses) can control the robots activities with very little training. Nurses often keep it a secret they are the ones in control of the zora robot.
Humanoid Robots
With humanoid robots like Zora, Pepper and Robot Nao leading the way, it's clear that robots are becoming an integral part of helping elderly people live happier, healthier lives. This is happening in this country and globally. They can provide companionship and help with tasks which can make a huge difference in the quality of life for those living alone. It's only a matter of time before these robots become commonplace in society, helping to improve the lives of seniors everywhere.
Zora's innovative application breathes life into humanoid robots, making them available for use in health care. With over 200 robots implemented worldwide, Zora has been met with universal acclaim from both health care professionals and seniors. Zora has revolutionized the relationship between humans and robots and is revitalizing it worldwide.
The Zora application has brought solutions to many essential tasks in health care. For instance, Zora is currently living with elderly individuals in residential care facilities, improving the lives of young autistic children in schools, and providing an enriching experience for clients at hotels.
Zora's Solution
Zora's solution makes it simple, smart, enriching, powerful, and useful to use robots in real life, and Zora Bots is ready to take the next step in retail markets.
In 2014, Zora Bots and Aldebaran expanded together to create the ZORA solution for healthcare in Europe. NAO, the most recognizable humanoid robot globally, required an easier solution for use. Aldebaran created the robot's exterior while Zora Bots designed the application software behind it.
In just two years, Zora has drastically changed the outlook on robotic solutions and eventually zora grew to become widely adopted globally, particularly in the senior care sector and the hotel business. Over 25,000 individuals interact with type or Zora robot every day.
Zora the robot is the new senior care companion in residential facilities. The humanoid robot may be a small machine, weighing only 5.7kg and standing at 57 cm, but it never fails to impress during demonstrations.
Health Care Professionals Control Zaro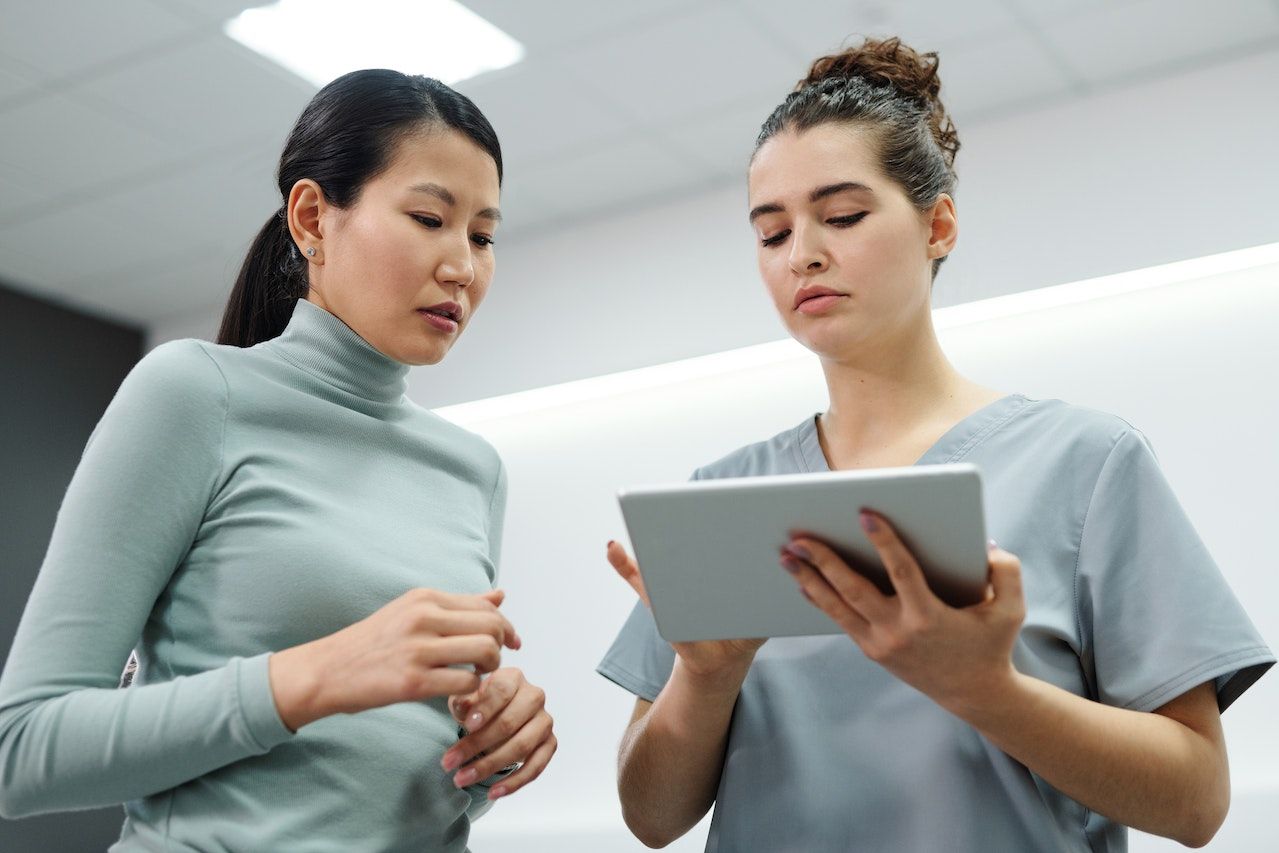 Health professionals control Zora via a tablet. Zora robots leads patients in physical therapy sessions, reads TV programs, weather forecasts, and local news. Assisted living facilities adopt Zora the robot to keep residents engaged in dancing, exercise activities and even education classes on health and wellness. Zora, as a mobile robot is used to support the staff, as it improves the quality of life in many in senior care facilities.
Thanks to Zora's Belgian creators, Fabrice Goffin and Tommy Deblieck, seniors experience human-like interactions and establish meaningful connections with their robot companions. Although robots cannot do everything, they can help with tasks that humans may lack time, energy or abilities to accomplish.
Tommy Deblieck, co-CEO of Zora Bots, emphasizes that the humanoid solution aims to serve as a tool, similar to other tools found in elderly care facilities. The robot's use in hospitals and psychiatric institutions is also being explored.
The Future World of Robotics in Senior Care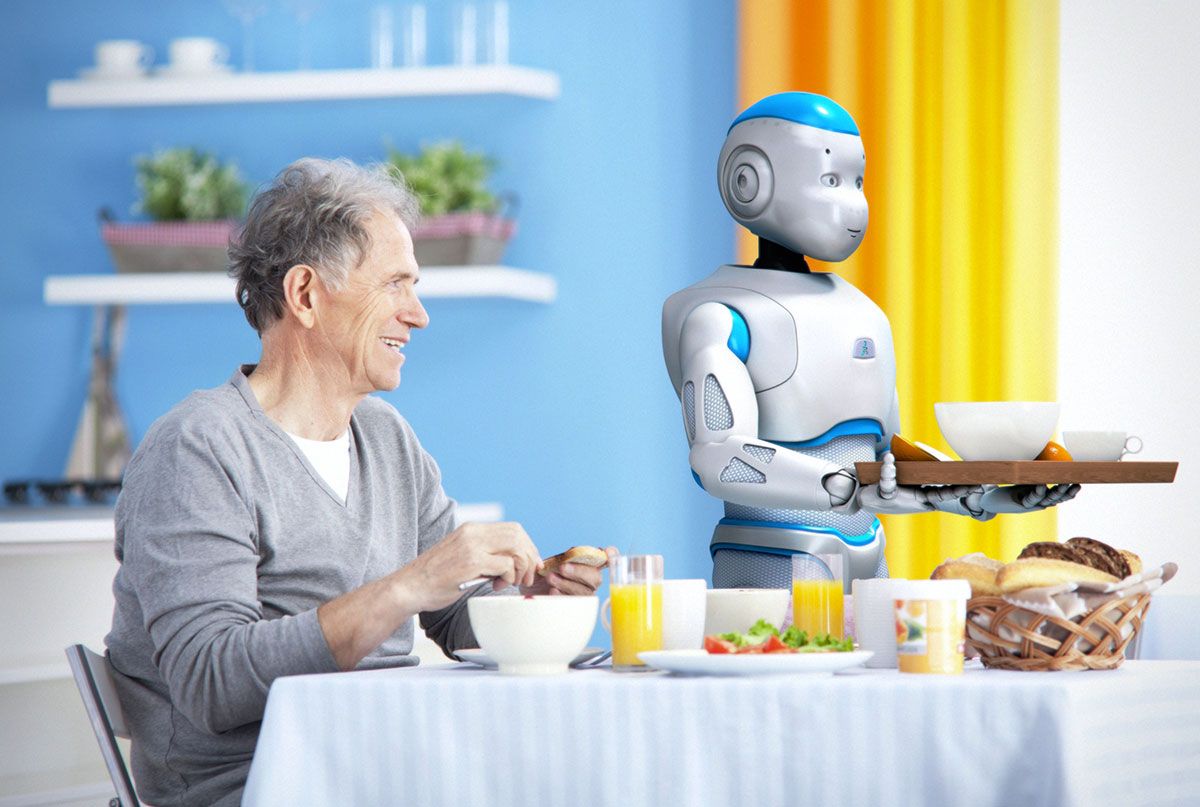 Zora Bots is proving that technology can care for society while changing the future world of robotics for the better.
Zora Bots is revolutionizing the world of healthcare with their innovative software that brings humanoid robots to life. With over 200 robots already adopted globally, Zora has been a game-changer for healthcare professionals and seniors alike. The Zora application simplifies the use of robots, making them more accessible and enriching, with applications that span from residential care facilities and schools to hotels and hospitals.
What started as a partnership between Zora Bots and Aldebaran to launch the ZORA solution for healthcare in Europe has now turned into a global phenomenon. Nao, the world's most famous humanoid robot, now has a purpose beyond experimentation. Zora Bots designed the application behind the robot to enable its usage in daily life, changing the way humans interact with robots.
In healthcare facilities, Zora is assisting professionals in leading physical therapy classes, reading out TV programs, weather forecasts, and local news. The robot is having a positive impact on the cognitive decline of seniors, and it is also livening up the days of young autistic children and people in psychiatric institutions.
Bring Back Human Touch in Senior Care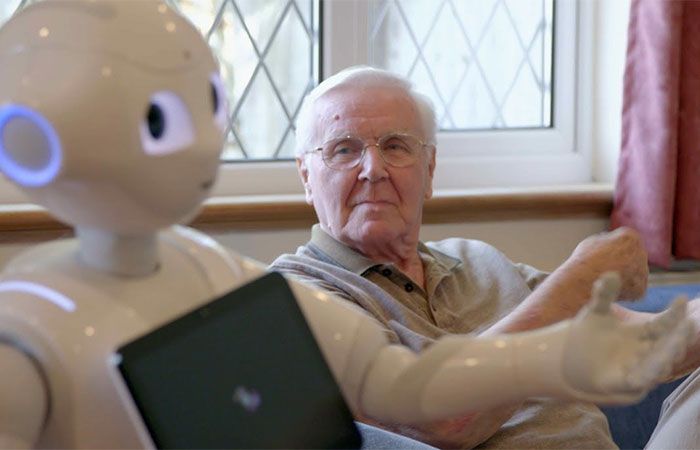 Zora Bots is bringing back the human touch to healthcare facilities with their innovative technology. Tommy Deblieck, co-CEO, emphasizes that these humanoid solutions are not just tools, but companions that bring joy and assistance to people's lives. With Zora, the possibilities are endless, and they are just getting started.
As the world's aging population continues to grow, there will be a shortage of healthcare professionals to care for them. Robots are being explored as a possible solution, but this raises concerns about their ability to handle complex tasks. Despite these challenges, hospitals in France and Australia have embraced robots like Zora. Patients have been surprisingly attached to the robot, often confiding in it about their health issues. While their effectiveness has been studied, the idea of robots providing healthcare is still a work in progress.
The French Experience
I want to share the experience the nursing home in France had with Zora the robot.
Zora, is the robot transforming elderly care in France. Despite its toy-like appearance, Zora helps bridge the gap in healthcare staff shortages by providing companionship and leading exercises for dementia and round-the-clock patients. Zora has become so beloved by some that patients hold, cuddle, and even kiss the robot.
While some staff members remain skeptical and believe nothing can replace the human touch, Zora Bots has sold over 1,000 robots worldwide, including in the USA, Asia, and the Middle East. The rise in the aging population and healthcare employment shortages leaves a gap that technology, such as robots, must fill. Zora may not be replacing human caregivers anytime soon, but it has shown significant potential in uplifting patients and staff alike.