Meet Alycia Martel, Our End of Life Advocate
Introducing our end of life care advocate....
Hello! My name is Alycia Martel, and I am thrilled to be a part of this team!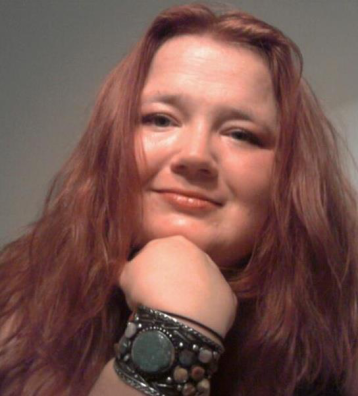 I would like to give you a little background of my life, my professional experiences with children, teens and adults of different abilities, as well as, some insight into my vast experiences of , death, car giving and healing.
My degree is in elementary education and behavioral sciences, with one class shy of a third bachelors degree in psychology. My long-term goal is to complete my Masters of Social Work, with a specialization in grief counseling. During my working years, I worked with children and adolescents with severe emotional disturbances, their families, as well as on the Autism spectrum.
I have always had a passion for helping people. It started as a child, when friends who came from less stable backgrounds, turned to my family for help. A place to stay, a hot meal, a hug, my parents always opened our door and their hearts. From watching the selflessness of my parents ,who were offering love to other people, I learned the honest importance of caring, compassion, and selflessness.
I began my journey in grief and care giving at a very young age. I was 4 when i started losing grandparents. Death was not really discussed, except for the same phrases of "They are in a better place", and as harsh as "You will get over it". The truth is, you never really get over it. You heal to a degree, then learn to live with the loss.
The loss seemed never-ending. I have lost loved ones to cancer, heart disease, murder, drunk driving, and suicide. Each loss hit hard, and each was different, as I learned. It's much different to lose somebody to an organic cause than to murder, or suicide. I learned through each experience that I was the one that was able to be strong for the others. People just leaned on me, and I happily gave of my love and comfort, during those difficult times.
In addition to helping those left in the wake of loss, I have had the beautiful privilege of being present with people who were in the process of dying, transitioning, as I prefer. These experiences, in particular, are what changed me as a person. There is no way around it, you change.
More on Meet Alycia Martel, Our End of Life Advocate...
Caregiving came in my late twenties, starting for my mother ,while I was nursing a newborn. It hasn't stopped. Currently I am a full-time live in caregiver for my dad, who is in the early stages of Alzheimer's. I have been his care giver for two years now. I am also a single mother, to an amazing 7-year-old daughter.
On top of these responsibilities I deal with fibromyalgia, a chronic condition, that causes daily widespread pain, severe fatigue, and "fibro fog", which is a term to describe the forgetfulness that is associated with the condition. My disease has a myriad of other symptoms, and there are good days and bad days. On the bad days, when moving at all is a challenge, I still keep going. I have to. As a mom, you don't get to call in sick, and the same goes for a caregiver.
I am very excited to be here and contributing on topics surrounding end of life, care giving, grieving. It is my desire to help educate and support others who are in similar situations. Everyone has experienced grief and loss. I look forward to sharing with all of you, and hopefully helping someone out.
Dealing with Grief during the Holidays