Medication
Medication Safety Tips for Elderly with Dementia
Discover general guidelines and tips for medication management ADLs. Available on Kindle, "Medication Training for the Family Caregiver" provides important information on specific medications often taken by people with dementia.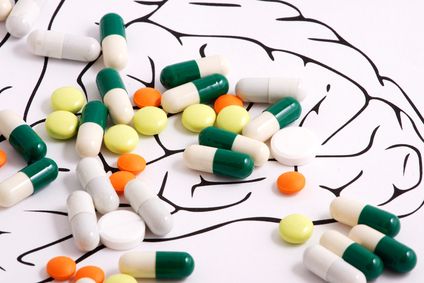 Medication safety tips for elderly family members is perhaps among the ADLs with the greatest potential of both good and harm. If your family member has dementia and care is supervised by a physician, chances are they  are on several medications. Some of these medications might be basic, such as a vitamin supplement or baby aspirin. They could also  be taking powerful tranquilizers, especially if they are exhibiting negative behaviors.
We want to share with you some general ideas about medication management ADLs on this page. I have written a book, Medication Training for the Family Caregiver that is available on kindle.  Elsewhere on this website, we have some important info you will want to see on specific medications often taken by people with dementia. We want to focus mostly on safety and general guidelines on this page.
First and most important rule of medication management: BE SAFE!
We are assuming that your loved one with dementia is not managing their own medications. If they require some assistance with other ADLs, they  will definitely need help medications.
Due to safety reasons, this is one of the first ADLs that requires assistance. As you know, most of us forget our own meds sometimes - and we have good memories! How much more do those with memory problems need help!
Be safe by keeping all medications in a safe place, accessible only by authorized caregivers. Medications are powerful chemicals. Overdosing can have disastrous consequences. Underdosing is also a serious problem. Medications don't work if they are not taken.
More on Medication safety tips for elderly...
Give only medications ordered by responsible practitioner
Of all the ADLs, medication management is unique in that it should be completely physician supervised and approved. It is so important to give only medicines that are ok'd by the physician or other practitioner. This includes prescription and over-the-counter drugs. A lot of people with serious illnesses take medications they buy over-the-counter without fully realizing the potential problems they face. Part of the problem is that we don't really know how some of these drugs will react in the presence of other drugs.
According to the Dean of the State University of New York School of Pharmacy, Wayne K. Anderson, there is an 80% chance of drug-to-drug interaction if the patient is taking six or more medications. Since many people with dementia take far more than six medications, the chances of drug problems is pretty substantial. This means that caregivers who administer medications need to understand basic caregiving related to the meds they give in order to give the best care. Improper administration or unforeseen drug interactions can seriously hamper the dementia patient's ability to perform other ADLs.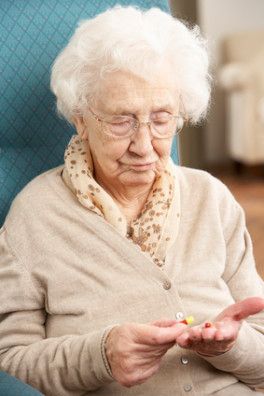 How to avoid medication mistakes
According to the National Coordinating Council for Medication Error Reporting and Prevention, a medication error is defined as "any preventable event that may cause or lead to inappropriate medication use or patient harm while the medication is in the control of the health care professional, patient, or consumer."
According to the Institute of Medicine, more than 7,000 patients and residents die each year from medication mistakes - mistakes that could have been avoided. And this does not even count the tens of thousands of injurious (but non-lethal) mistakes and the hundreds of thousands of documentation errors. Factors contributing to the mountain of medication management errors include:
Poor communication
Drug name confusion
Misinterpreting prescription information or handwriting
Lack of knowledge
Lack of concern or caring
Too busy or in a hurry
Insufficient training
Not filling prescription
Omitting or forgetting to administer the medication
Giving a medicine the person is allergic to
Getting over-the-counter drugs that the physician has not authorized
Not using a pillbox or other organized way to store and administer medications from
Different caregivers providing care and not being familiar with med times
Not giving medications at the proper time
Not taking medications because "I can't afford them"
Allowing supply to run out before refilling the prescription
More on Medication safety tips for elderly...
If you are the caregiver, find a way to consistently  properly give the meds that works for you. You can use a pillbox to store a day's or week's worth of pills at a time and dispense them at the right times. You can just give them straight from the bottle, if you want. No matter what system you use, consistency is the key and  will make it more a habit and less likely to be forgotten.
It's also a good idea if all caregivers use the same system. Be sure to update any family or paid caregivers on your preferred method of medication management. Whatever system you use, consider documenting when meds are given. In fact, many caregivers document when they assist any ADLs, not just medication management. If the caregiver is a paid provider, the agency might require this.
More on Medication safety tips for elderly...
Guidelines for safe medication administration
There are many things you can do to help reduce the chances of making a medication mistake. It is not really difficult to avoid errors, but you must be vigilant, attentive, and thoughtful about all aspects of the medication management process, just like any of the other ADLs. The list below outlines some of the easy, but important, things you can do to minimize the risks:
Store medications in a secure area that is easy to monitor and maintain
Organize medications to help you locate them easily and quickly
Always store meds according to manufacturer's instructions
Look for expired medications and do not give those that are out of date or appear deteriorated
Become familiar with the medications you give (It only takes a few moments to look up a new med; read the material that comes with the newly filled prescription)
Read about how the drug works, side effects, and special considerations
Make sure your family member actually swallows any oral medications, as many persons with dementia will "pocket" food or drugs in the mouth and not swallow what you give them
Make sure you are giving the right amount of the right medication the right way at the right time
Notify the doctor if a "double dose" of any medication was taken
If you make an error, understand why you committed the error and strive to eliminate the possibility of making the same kind of mistake again
Know where any emergency medications and telephone numbers are in case of a severe medication reaction
Documentation can be a good idea, especially if more than one caregiver is involved with the care (it's a good form of communication that you can share and verify that the meds were given  her on time)
If your family member is still self-administering their own medications, monitor them on a frequent, routine basis to verify that they are still able to safely do so
Medication management is one of the more serious ADLs. But it doesn't have to be the most difficult. Just remember to be safe, follow doctor's orders, and pay attention to how your family member responds to the medication. Attention to these details can make a tremendous difference in short-term memory, control of problem behaviors, and overall quality of life.
Concerned about medications and safety - Go to our resource page-
For more information of dementia activities of daily living here
Check out the Medication Safety Training book made for family caregivers here
---
You might also like this article: