Financial / Legal
Managing Finances for Elderly Parents with Dementia
Managing finances for elderly parents with dementia can be challenging. Learn how to recognize warning signs, gather important documents, and protect against fraud and misuse. Get tips on allocating funds for care and finding resources to assist with managing finances for your loved one.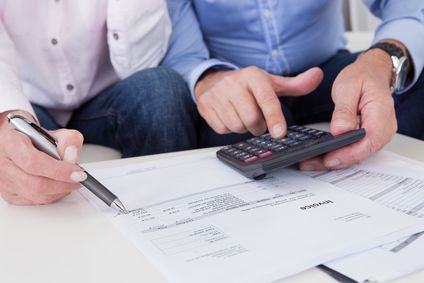 Managing finances for elderly parents. It is one of the first ADLs (activities of daily living) that your family member will need help with.
These activities need mental abilities to complete:
Paying bills
Cashing checks
Balancing the checkbook
Doing online banking
These mental abilities begin to fade with the onset of dementia. Allowing another family member to oversee or take over the task is the a difficult task. Especially for many suffering from dementia. Many will do so reluctantly.
A study by the University of Alabama, studied 2 group.
One group of dementia sufferers in the early stage of Alzheimer's disease who began with:
80% "financial capacity" decreased to 70% at the end of one year.
Every year thereafter sees further declines.
The following suggestions can help make managing finances less stressful. And protect the monies from misuse and fraud.
Look for warning signs of trouble
Your family member has always managed their own finances. It is important to be aware of their present abilities to handle them. These examples might indicate trouble:
Takes more time coming up with the correct amount when paying at a restaurant
Has a hard time making change
Has a more difficult time balancing the checkbook
Makes more errors when balancing the checkbook and becomes frustrated
Pays the same bill more than once
Forgets that a bill was paid
Forgets when payments are due
Forgets to cash or deposit checks
Forgets to pay a bill
Loses bills or checks
Step in before your family members dementia forces a change
In the early stages of dementia while memory is still reasonably intact gather important documents, such as:
Bank account Statement information
Investments
Benefits
Wills, etc.
This assumes you have power of attorney, or otherwise have permission to manage the funds.
When Managing Finances for Elderly Parents the person handling finances must be trustworthy…
If you are not the one handling your family member's finances... make sure that the responsible party is trustworthy. This is especially important if the caregiver is a paid health care worker, such as CNA or personal care aid.
Workers in your family member's  home will have easy access to:
Bank account
Credit card
Benefits information
As well as, any petty cash lying around.
Managing finances includes restricting who has access to sensitive financial information.
If there is a group of siblings, and one is the primary caregiver, it is recommended  they consider a Family Caregiver Contract.
As a primary caregiver ,you should be prepared to keep :
Receipts
and very good records on money spent on providing care.
Important tip
Uninvolved siblings many times try to elude that financial abuse is going on, even when it is not.
The most important thing a primer caregiver can do... to protect themselves, is to be very transparent in the financial situation.
According to the study mentioned earlier... one of the most significant drops in the capacity to manage finances involved ... the ability to recognize mail or phone fraud.
Of all the ADLs, managing finances ranks as the easiest to take advantage of. Make sure you know who the primary caregivers are and the access they have to financial data.
When Managing Finances for Elderly Parents, Count the Costs
Caring for a family member with dementia involves more than assisting with ADLs. Managing finances also means allocating monies to pay for care. And costs will increase as the disease progresses. We will deal with this topic more elsewhere in this site.
Contact a financial advisor if necessary
Many caregivers are eligible for tax deductions or tax benefit. This is due to their role as caregiver. Expect this trend to continue as the population ages. More people get dementia, and a greater emphasis is placed on home care. A financial planner can also direct you. They can recommend agencies that can help with resources designed to assist you with the care of your family member.