Aging In Home
How to Find the Right in Home Health Care Agency Research, Questions and Interviews
Choosing the right home health care agency for your loved one can be overwhelming. Use this list of important questions to ask when interviewing potential providers to ensure you find the best fit for your needs.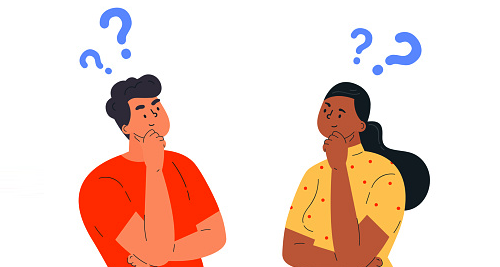 A home health care agency will most likely provide the best person to care for you loved one who needs help.
I have compiled a list of questions that you may use when interviewing any home health care provider.
Remember care for the elderly in the home has many different components... from professional nurses, therapists to housekeepers and companions. Identify what your needs are before you contact the senior home care provider.
Have an idea of the days, times and task you will need, as well as potential start date. This will give the in home health care provider a good idea of their workforce availability... to meet your needs.
The next step in preparing for in home health care is finding the right one.
Home health care agency important questions to ask:
How is the home health care agency licensed or accredited? ( Not all agencies are accredited... even though they meet all the requirement... ,some choose not to as it is very expensive. So don't rule it out, if the rest of the interview goes well)
How long has the in home health care agency been in business?
Are the employees bonded and insured?
What kind of criminal background checks are performed for prospective employees? Are references checked? How many? Are personnel files updated annually?
How many years back in the person's history does the check cover?
Does the check reflect both criminal and civil records?
Does the company check licensing status across state jurisdictions?
Are credit reports run?
Are Department of Motor Vehicles records obtained?
Are gaps in employment history verified?
Do they make the phone calls to references or are they outsourced?
Is evidence of education provided and confirmed?
What criteria does the company use to deny employment?
What offenses are tolerated?
5. What kind of experience/certification do their aides have to have before they are hired?
6. What type of training does the company provide to employees? Does training cover Alzheimer's and dementia care, incontinence care?
7. What is the procedure for filing a compliant if necessary?
8. Who pays the worker's social security? Does the company provide worker's compensation so that you are not liable if an injury occurs while an employee is providing care?
9. Does that agency protect the family in case of theft?
10. What are the fees? Are there additional costs for weekends, holidays or at other times?
Home health care agency get all the facts:.
11. What is the billing procedure? Do you pay the agency or the aide directly?
12. Does the agency bill Medicare or other insurance directly for covered services?
13. Are there a minimum number of hours or days per week required by the agency? Are there any unexpected fees or extra charges that may arise? Is there any maximum to how much care will be provided? Is a new contract signed with every change in the level of care?
14. Does agency provide employee job descriptions?
15. Does the agency provide a plan of care in writing for clients?
16. How much say does the family have in the plan of care?
17. Is there a requirement that a primary family caregiver be available as a condition of qualifying for services? If so, what are the requirements of the family members?
18. Does the agency offer a free home health care consultation by a registered nurse prior to start of service? Will the nurse or someone from the company consult with physician, as well as the family, about the plan of care? Will you also determine and make suggestion as to what services are needed?
19. Who supervises the home care staff? Will the supervisor visit regularly? If there is a problem, is the supervisor available to reach 24/7? (This is something you really want in writing)
20. Who is responsible for coordinating the care and schedule?
Home health care agency dig even deeper:
21. What if the person that we hire does not work out? Can someone else be assigned? How long will that take?
22. Can the staff meet the special needs, whether religious, cultural, as well as medical needs?
23. What kind of quality control checks are made by supervisory personnel and how frequently are they made? Who is available if problems arise? Is 24-hour call-in to a registered nurse available?
24. Will the same person be providing care on a regular basis? Is there a back up person to replace that individual should a call out occur? Is this a written policy? Ask to see this in writing – do not take anyone's word that this will occur.
25. Can you interview the employees before they start? Is there a fee for this?
26. Do the aides provided, have reliable transportation?
27. If you need specialized medical care, are employees licensed to perform it?
28. Under what conditions does the agency or the client have the right to terminate the contract?
29. Ask for references. It is important to be specific. If you are dealing with a specific need... such as vision impaired or dementia... ask for references of 2 or three 3 families that have had a family member with that diagnosis and have received care from this company. Ask the agency to provide references. References from doctors, hospital discharge planners, social workers are requests you may make as well.
30. Then develop a list of questions to ask the families of pertinent questions that are important to you.
Here are a few questions to ask references:
Was the agency responsive to the patients changing needs in a timely fashion?
2.   Did the employees show up on time for their assigned shifts?
3.   Were the employee's courteous and caring in their interactions with the patient?
4.   Did you find a need to change employees?
5.   How responsive was the supervisor to making that change?
6.   Were you happy with the response time of the supervisor to returning your calls?
7.   Did you experience a time when someone did not show up for a shift? Was a replacement found in a timely fashion?  Choosing an in home health care provider is daunting and stressful. The option to remain in the home is worth the time and energy it takes to investigate the care for the elderly home care services available.