Caregiver Stories
Kim Doviak Van Hassel - Caregiver Coach
Parkinson's disease can be a difficult journey for both the caregiver and the person with the disease. Learn from Kim Doviak Van Hassel's experience as a caregiving coach.
Her Caregiving Journey
My day my mom was given the diagnosis of Parkinson's with essential tremor, I felt as if someone had punched me in the gut. Her way of coping was to sit in her room all day. She refused to speak to anyone about her diagnosis.
My mom was a nurse, and she knew that her body's decline and pain would become the new "normal" in her life. I wanted to support my father, as well.  He was having serious health issues, mostly heart related. They had been married 55 years and rarely apart during that time.  He wanted to take care of her. I knew I had to take care of both of them.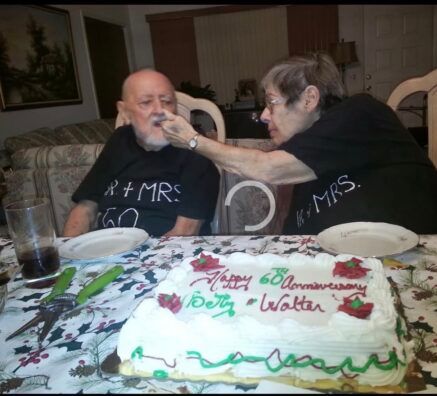 As their daughter, I wanted to do everything I could to help. I listened to audio books, and joined online support groups to learn all I could about caring for an aging parent with a chronic condition. I met so many wonderful people in these groups. We all had parents with different diagnoses, and I was surprised at how many of our caregiving issues and struggle were similar.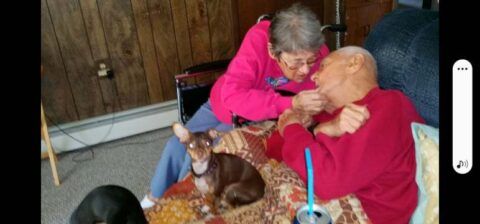 It is in one of thee groups I met Diane Carbo. She spent hours discussing my options with me. She even came for a visit, got to see my family dynamics.
I met another, in another group, who was more interested in taking my parents money and investing it.
My first tip to you is, to be careful who to get advice from, especially when you are so vulnerable.
I was concerned about nursing homes. I was also unsure about home care and the obstacles I would face.
More importantly, I wanted my parents to be happy.
Diane Carbo helped me by discussing these options. She made me aware of the pros and cons of each option.
As my caregiving journey unfolds, you will see how the choices were made.
My caregiving journey started with just a few hours a day of home care.  I lived two hours away, was self-employed and trying to do long distance caregiving while working.
My parents agreed to hire someone for 20 hours a week:  someone to help with the house cleaning and food shopping, assistance with personal care for my mom, making sure they took their medications and taking to doctor visits, when I could not be there.
I wanted to be there for the doctor visits. It is important to know what is going on
It was on one of my weekly visits to my parents home, when I heard a loud crash in the bathroom. I found my mom on the floor in front of the toilet.
This one fall, brought us into the next difficult chapter.
In fact, that one event changed our lives forever.