Healthy Aging
Honoring Veterans On Memorial Day
On Memorial Day, we remember the sacrifices made by our veterans and their families. This blog post shares the personal story of an RN who has seen the struggles of injured soldiers and the failures of the military medical system.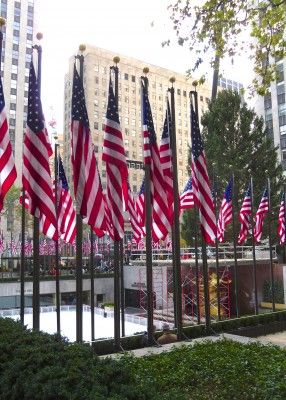 Honoring Veterans on Memorial day.… I remember as a young girl how special Memorial day was to many. For us, it was a day of remembrance. There was a Memorial Day parade every year. It had many youth groups and Veterans groups. They marched from  the grade school in that area to the historic church in the community.
There was never a time in my life, when I felt more patriotic and proud to be an American.  My father and his brother were both in the Navy and my paternal grandfather was in the Army. All served during war time. My mother has a sister that became a WAVE and had one brother that was lost in World War II.  Several of my mother's brothers served in World War II.
Both my sons served in the US Army.
Of course, I grew up in the time of the Vietnam War. It was an ugly time for our country. I never understood how our soldiers could come home and not be greeted with warmth and respect. After all, they did what was asked of them, made the sacrifice for our country. I was ashamed and disappointed in the actions of our government towards our vets.
More  on Honoring Veterans on Memorial day....
As an RN, over the years, I met many injured soldiers. I promoted a school for head injury survivors. I learned early on just how difficult and unyielding .. the military medical delivery system was.  I saw first hand the lack of support, the lack of professionalism in the medical staff. What I mean by that is, a health care professional in the military is a soldier first, and a medical professional next.
It is this disconnect that makes for the approach to care for our vets and even the active military.
Many years later, I had my own personal dealings with the active military and VA system for my son, SGT Geoffrey R Brachvogel.
The care that he received while on active duty at Madigan Army Medical Center was heart breaking and bordered on neglectful.
My son, completed suicide On September 15, 2011. He was under the care of the VA at Waco.
He was discharged severely sedated to drive himself home, to an empty house.  The suicide prevention brochure was left unopened in his mail.
The news of the broken VA system is not new. It has been going on for years and years.
It is just coming to light.
I was told, when my son died... by a member in the military very high up in the ranks.. that this will not change, because change does not come easy to a bureaucratic system.
I hope he is wrong.
Our soldiers, our veterans ,deserve so much more than they are being provided.
For the soldiers that are serving and have served so that we may be free, I thank you!
You are in my prayers every day. Thank you for your service and sacrifice.
Are you qualified for the Aid and Attendance program through the VA?