Home Safety for People With Alzheimer's Disease
Preparing for the challenges of dementia and Alzheimer's disease in the home is essential. Learn about safety measures, such as locks and alarms, and tips for maintaining independence for the individual with dementia.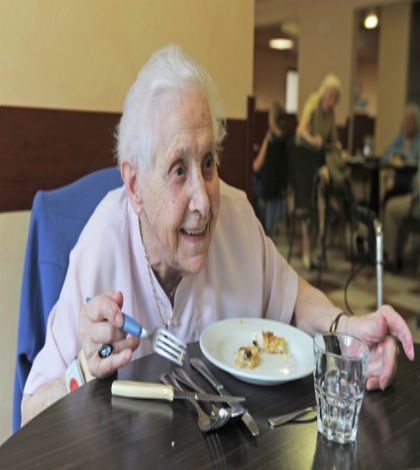 Home safety for people with alzheimer's disease or Dementia is often an afterthought.
When you hear the diagnosis of dementia or Alzheimer's the last thing a family member may not consider is the importance of making the environment safe. Individuals with dementia slowly lose their ability to think and recognize unsafe conditions or situations. Caring for an individual with dementia will require the same safety settings you would consider for anyone that is aging and has a progressive deteriorating condition with a few extra challenges.
The cognitive thought processes will gradually disappear and the challenges of changing behaviors and physical abilities will require different levels of care as the condition progresses. The level of assistance and safety measures should match the needs of a person as their condition advances to a higher level of care.
It is important to prepare for these changes early in the disease process. Individuals with dementia or Alzheimer's may become very active and develop unexpected behaviors.
Many times the behaviors are like that of an active toddler- wandering, hiding things, and hoarding things. Many have mood swings that may result in aggressive behaviors.
The goal of making the home safe is to allow each individual to maintain his or her maximum level of independence. Remember, as dementia advances, a person will not recognize or even be aware of unsafe situations or obvious dangers.
More on Home Safety for People with Alzheimer's Disease or Dementia that you should consider:
Utilizing safety locks on cabinets in the bathroom, kitchen and utility areas, as you would for a toddler. It is important to lock up medications, cleaning products and even everyday laundry products.
Keep gardening products, insecticides, power tools or other potentially harmful products, located in the basement or garage locked up in a separate area, as well. Locking in a tool shed or separate area that is not accessible to the individual with dementia.
You may consider using safety locks on drawer's areas where sharp objects, scissors, pins for sewing, matches are stored.
The kitchen oven and stove can be a safety hazard. Many individuals with dementia may have a tendency to turn the stove on and walk away and forget it. This can lead to a kitchen fire. Individuals over the age of 65 years of age have the highest chances of dying in a fire. The chances of dying in a fire increase dramatically as ages into the next few decades.
To solve this problem, place safety knobs on the stove. There are newly developed products that will turn the stove off when someone walks away for the stove. There are also timers that can be used that will make the stove functional at different time of the day.
More on home safety for people with alzheimer's disease
Having a non flammable apron that is used during cooking is also recommended.
Locks on bedroom doors and bathroom doors should be changed to ones that may be able to lock on the outside, not the inside. There may be a time when an individual will go into a room and lock the door and then forget how to unlock it and get out.  
Additional locks on some doors may be necessary for the confused individuals with dementia that are inclined to wander. Placing the locks higher on the door or consider using keyless entry locks for some rooms in the house to make it difficult to get out.
A door alarm on all doors that open to the outside may be used to alert when the door opens. This is a good tool to use, when a family member is caring for someone that wanders.
It is so important to have a well-lit home for the evening, in and outside of the home. Darkness can cause confusion or a feeling of fear in someone with dementia. Night-lights may decrease confusion when waking up in the middle of the night.
Home safety is challenging when caring for someone with dementia. Preparing early in the beginning stages of dementia help the caregiver prepare for the unexpected.   This will decrease stress and give the caregiver a chance to provide care with peace of mind.
To learn about activities of daily living and how to prevent or decrease negative behaviors click here
💡
Have a home safety product you love or hate? Share your experience here?
Help others realize that they are not alone.
Submit Your Caregiver Story
💡
Do you need help caring for a loved one?
Our Resources section can help you find the information and tools that you need. We have courses, videos, checklists, guidebooks, cheat sheets, how-to guides and more.
You can get started by clicking on the link below. We know that taking care of a loved one is hard work, but with our help you can get the support that you need.
Click here to go to Resources Section now!
---
You might also like this article: