Aging In Home
Hip Surgery Recovery- Staying Active Post OP
Recovering from hip surgery? Learn how to stay active and maintain mobility with exercises and activities recommended by orthopedic surgeons. Discover ways to lower your risk of heart disease and control diabetes while also preventing falls and ensuring your new joint stays healthy.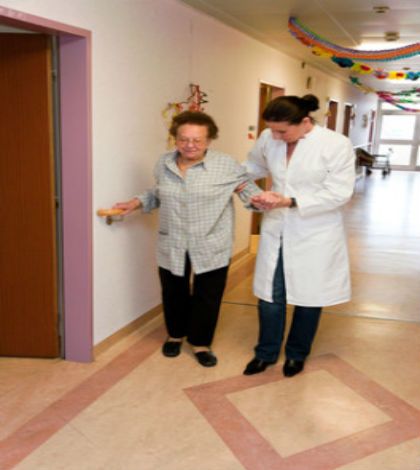 Hip Surgery Recovery – Staying Active after Hip Surgery
Patients considering hip replacement or hip resurfacing surgery usually are seeking better mobility… and the ability to stay or become active without constant pain. These are important goals because they help older adults… remain healthy and live independently. Seniors typically are the ones receiving the majority of hip implants.
After hip surgery, there will be a period of recovery during which your mobility is limited. Specific exercises and a graduated walking program will be encouraged by your doctor.
Once you are fully recovered… your orthopedic surgeon will encourage you to take part in daily exercise… in order to strengthen your muscles around the joint… and maintain mobility and flexibility of the medical device. The physical activity wilL… help prevent falls, which are most often the cause of more hip surgeries.
Staying active and healthy doesn't mean that you have to devote hours each day to exercising. Or that you have to pursue a vigorous sport. Moderate physical activity for 30 minutes… on most days is the current guideline from most physicians.
The 30 minutes even can be broken up into shorter blocks of time for the same result.
It is important to pick activities that interest you so that you will stick with the exercise. Some popular activities are walking, swimming, bicycling, playing golf and lifting weights.
You might be surprised to learn that doing:
Housework
Gardening
Dancing
And playing with your grandchildren also can count as your physical activity for the day. Be sure to try a variety of activities so that you don't get bored.
More on Hip Surgery Recovery…
Be Aware That You May Feel Depressed Post Surgery
💡
Have more questions? Check out the
Frequently Asked Question
section of the website. You will find a lot of different questions answered directly.
Help your new joint stay healthy
In addition to helping your new joint stay healthy.. being active also;
Lowers your risk of heart disease
heart attack
Lowers blood pressure
controls diabetes
And helps you maintain a healthy weight level… according to the American Association of Orthopedic Surgeons.
Exercise makes you feel good, too.
If you have pain during exercise, stop and consult your doctor. A certain amount of pain and swelling is normal during the first few months after hip surgery.
If you received a metal-on-metal hip implant… you may be experiencing the failure of your medical device. All-metal hip systems are under scrutiny now. Because of early failure rates… and dangerous metal particles they release into the body.
August 2010, DePuy Orthopaedics, a subsidiary of Johnson & Johnson, recalled 93,000 ASR hip implants worldwide.
The devices included in the recall are the:
ASR XL Acetabular System
A socket used in total hip replacement surgeries
And the ASR Hip Resurfacing System,. a partial hip replacement used to preserve the bone.
For more information, please visit consumerjusticefoundation.com. This site  informs consumers about defective drugs… and medications … that are currently being prescribed to patients. It also provides information regarding previously available drugs and products.
The Consumer Justice Foundation is thoroughly committed to… educating the public about the dangers of prescriptions and defective products. The CJF has a strong commitment to it's daily blog section regarding … current drug and consumer recalls, product dangers and more.
The CJF also features updated information concerning current developments in the medical field. With your help, we can help spread awareness of these consumer recalls and threats to the public.
Jennifer Mesko is the managing editor of Drugwatch.com. She encourages consumers to stay informed about prescription drugs and medical devices.
💡
Have a story about your hip surgery recovery? Please share here?
Help others realize that they are not alone.
Submit Your Caregiver Story
💡
Do you need help caring for a loved one?
Our Resources section can help you find the information and tools that you need. We have courses, videos, checklists, guidebooks, cheat sheets, how-to guides and more.
You can get started by clicking on the link below. We know that taking care of a loved one is hard work, but with our help you can get the support that you need.
Click here to go to Resources Section now!