Ask the Experts
Guns and Dementia A Medical Issue? The Questions I Am Asked Are Intrusive
Studies have found that caregivers and gun owning family members, living with someone with dementia, did not remove or lock up their firearms. Learn why this poses a risk and how healthcare professionals are working to educate on responsible gun safety in dementia care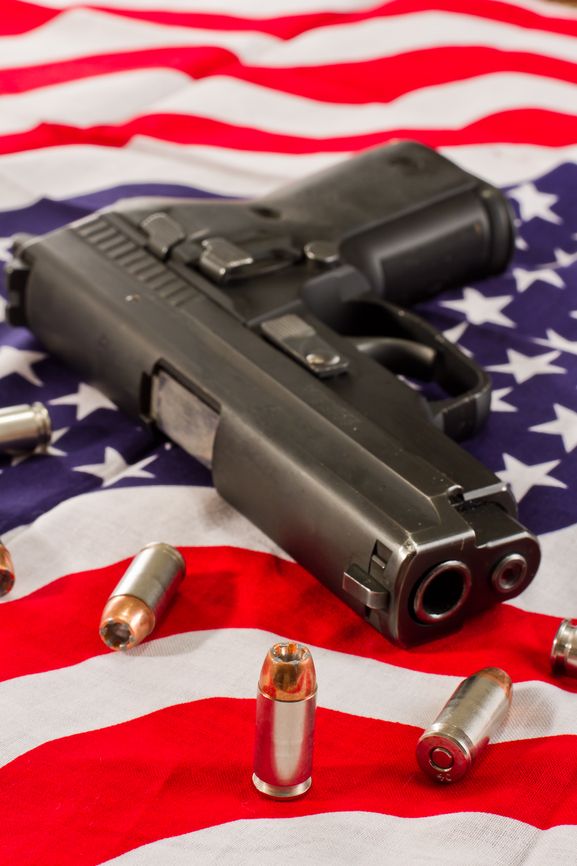 Do any of you have an issue with doctor's, nurses, or social workers questioning you about weapons in your home and if they are under lock and key? Not sure why this is a medical issue that they need to worry about.
My father was recently in the hospital for a urinary tract infection.  He also in the middle stages of dementia.
When I was being interviewed about my father, there were questions that I felt were intrusive and I do not understand why this is any of the hospital's business.
More on Gun Safety a Medical Issue?…
Thank you for this very important question.  There are actually studies that have been done on this very subject. The results of these studies have found that caregivers and gun owning family members, living with someone with dementia, did not remove or lock up their firearms.
This poses a risk to all involved. Research shows that 27% of people over the age of 65 years old own a gun. They average 6 firearms in the home.
Did you know that the elderly population has the highest suicide rate of any part of the population, with guns having the most fatal method of successful suicides. Rates of self injury from guns increases as a person get older.
The studies show that firearms were not removed from the home as the person with dementia becomes progressively worse. The challenging and negative behaviors as dementia progresses include aggression, agitation, paranoia, delusions and or hallucinations.
The delusions of dementia are beliefs that a family member has stolen money from them or that someone is trying to bring harm to them is not uncommon. The hallucinations that a person with dementia may  experience can be perceived as an attack or cause a sense of fear and panic.
Having an understanding that health care professionals want to identify and educate those with guns on the importance of responsible gun safety when you have a family member with dementia.
Safety issues, such as driving and cooking should now include, gun safety. It is important to remember that a person with dementia loses their ability to reason or make logical decisions.  Once logic and reasoning abilities are gone, this could lead to a dangerous situation.
I realize you feel that this is an invasion of your privacy, but, it really is for you and your families own safety.
What is a Dementia Catastrophic Reaction?
💡
Have a story about your family member and guns? Please share here?
Help others realize that they are not alone.
Submit Your Caregiver Story
💡
Do you need help caring for a loved one?
Our Resources section can help you find the information and tools that you need. We have courses, videos, checklists, guidebooks, cheat sheets, how-to guides and more.
You can get started by clicking on the link below. We know that taking care of a loved one is hard work, but with our help you can get the support that you need.
Click here to go to Resources Section now!
---
You might also like this article: