For sicker or for poorer: When Lewy Body's breaks a wife's heart and her bank book
Beth Taylor's caregiving story is not so unusual. But in 2007, Steve began showing symptoms that Beth believed to be Alzheimer's Disease. Steve said it was just old age. it was Lewy Body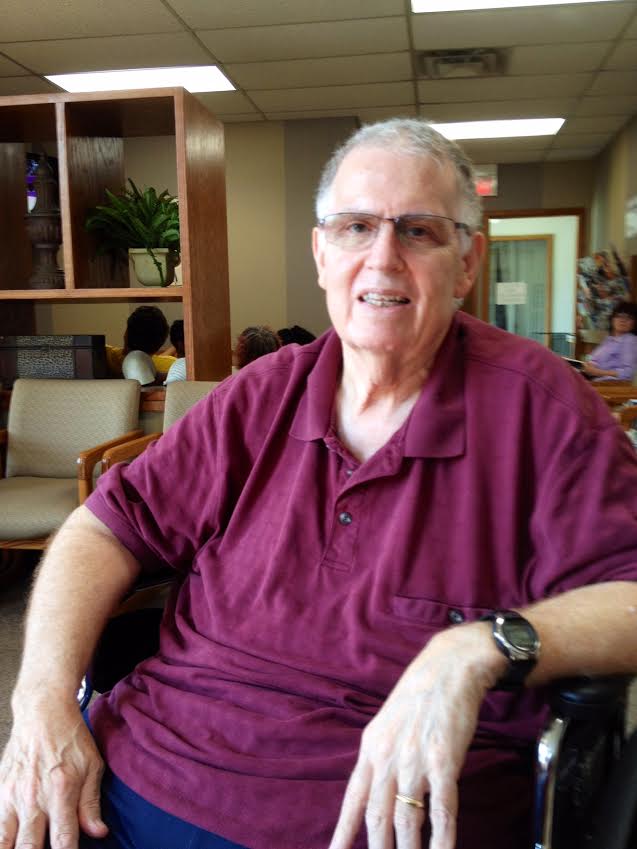 By David Heitz
Beth Taylor's caregiving story is not so unusual.
Beth was introduced to her husband Steve on America Online in fall 1996. They met in person one year later. They married in 1998.
But in 2007, Steve began showing symptoms that Beth believed to be Alzheimer's Disease. Steve said it was just old age.
"One symptom that really scared me was a sudden drop in his blood pressure," Beth told Caregiver Relief. "After spending three days in the hospital he was sent to rehab. It was during this stay that his neurologist diagnosed him with Lewy Body Dementia."
Much like Pick's Disease… or behavioral-variant frontotemporal degeneration… which is what my dad had… Lewy's Body Dementia eventually exhibits symptoms that can be completely overwhelming to a caregiver… in the later stages.
"What a horrible disease that is," Beth told Caregiver Relief. "Sudden blood pressure drops
Depression
Anxiety,
Anger
Forgetfulness
Cognitive swings in and out
An inability to put cognitive thoughts and words together to have meaningful conversations.
Short-term memory problems are what he experienced.
This as my heart broke over and over and over again watching it happen. I took care of him 24/7."
While Beth says she does not regret doing so. You can imagine, how respite care like that provided by InTouch Adult Care Center is necessary. Originally set to be shuttered soon… in my community due to $6 million in tardy Medicaid payments by the state of Illinois. Programs like these could have given her a reprieve. Now the service has been rescued by the for-profit agency Help at Home.
"This man was my best friend… my cheerleader… my confidant… my comforter, and most importantly, the love of my life," Beth told Caregiver Relief.
💡
Have a story about your caregiving journey? Would you like to share here?
Help others realize that they are not alone.
Submit Your Caregiver Story
The picture shown here was taken Aug. 3, 2012, "a really good day for us," Beth said. "Steve was very, very alert. Like he was before he was diagnosed with Lewy Body Dementia (funny, kind, loving, and very talkative). Trust me, we milked this day for all it was worth."
Beth said they later went to lunch. Steve insisted on buying for 'his honey'. And then ,to the shoe store for new sneakers. He then went home to call his sister. Until he began to "feel the LBD monsters taking hold of his brain again" and he anxiously kept saying 'It's coming back! I have to go to bed!"
The next day he was lethargic again. He died July 9, 2013. But Beth still has those sneakers.
"When my husband died all of his income and health insurance went with him. No survivor benefits. No life insurance."
Beth's question… for the presidential candidates:
I'd like to know why a woman… who has taken care of her husband… has to wait until she's 60 years old… before she can collect Social Security Widow's Benefits? Especially if she's no longer able to work and his death left her destitute. Beth is a Navy veteran and gets VA healthcare benefits. She lives on food stamps and a net property settlement she got from her first husband, $826 per month, she says.
Adds caregiver, Sharon Clayton:… And if she takes (Social Security Widows Benefits) before retirement age,.. she won't get the full monthly amount she would have gotten. I had to take mine at 62 to keep a roof over our heads and I only get 80 percent."  
Both Beth and Sharon want the government to change these parameters for those providing care for a family member. Family caregivers provide over $470 billion dollars in unpaid care to their. Many live at poverty level and below at the end of their caregiving journey. There must be changes to support the family caregiver. Without their support, the long term care industry would be overwhelmed.
More on Social Security Widow's Benefits
While Social Security won't combine the benefits of a late spouse and your own, you may still be eligible for much more than what you're receiving now. If the survivor benefit is greater than your retirement payment, they will make up any shortfall with an additional amount so that it equals out to match their higher benefit.
It all depends on how old you are. This is the key. You are penalized if you need benefits before the retirement age.  
Nearing your retirement age? If you're eligible, you could receive up to 100% of the deceased's benefits when reaching full retirement age. For those between 60 and their full retirement age, that number is slightly lower at 71.5-99%. However, if one has a child from their marriage under 16 or who's disabled—those beneficiaries can see as much as 75%, regardless of the parent's own personal situation!
Update:
Beth said when she turned 60 years old last year she was able to receive Social Security Widow's Benefits, which are paid from her husband's SS benefits. Now she's back in a two-bedroom apartment, in the same building, "and I can finally breathe again. I don't have to worry about having enough to pay my bills anymore, thank God."
More on Lewy Body Dementia
The exact cause of Lewy body dementia is unknown, but it is believed to be related to genetic factors and aging. Other risk factors include head injuries and exposure to certain medications or chemicals.
The most common signs of Lewy body dementia are cognitive changes such as memory loss, difficulty concentrating and problem-solving skills. Other signs may include visual hallucinations, agitation and mood swings. Additionally, people with Lewy body dementia can experience difficulty with movement, including muscle stiffness or tremors.
Lewy body dementia is sometimes confused with Parkinson's Disease, as Lewy bodies are also present in the brain of those suffering from Parkinson's. However, Lewy body dementia affects more than just movement and behavior; it also impacts cognitive abilities.
Treatment for Lewy body dementia typically includes medications to help control symptoms such as hallucinations and delusions, as well as therapy to address behavioral difficulties.
Lewy body is often misdiagnosed because  of its similarity to other conditions, including mental health conditions.
💡
Do you need help caring for a loved one?
Our Resource section can help you find the information and tools that you need. We have courses, videos, checklists, guidebooks, cheat sheets, how-to guides and more.
You can get started by clicking on the link below. We know that taking care of a loved one is hard work, but with our help you can get the support that you need.
Click here to go to Resource Section now!