Caregiving Issues
Five Star Senior Living Prevents Family Caregiver from Seeing His Father. Can This Happen to You?
One caregiver's story of being prevented from visiting their father at a Five Star Senior Living facility and the implications for other caregivers in similar situations.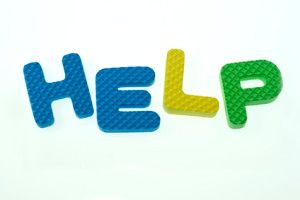 David was a family caregiver for his father for many years. His father has Frontotemporal Lobe dementia (FTD), also known as Pick's Disease.  David, as many caregivers, was the one that had:
Sleepless nights
Provided incontinence care
Took time off work to make sure his father had the best possible care.
When David's dad decline got to the point when he could no longer provide the care alone… his brother, who has the Power of Attorney( POA).. decided alternative placement was necessary.
Eighteen months ago, David's father was put on hospice. David has been informed by his brother, that his father has been taken off hospice in the past month.
In April of this year, David was called by the Five Star Senior Living facility about his father. David's brother, the POA, was unavailable, so David was called. His father was found on the floor in his room in a large pool of blood, with a head wound.  David, of course, because he was called, met his father at the hospital.
In May of this year, David was walking to the facility to see his father, as he has done many times before. On this particular day, David felt personally threatened, and called 911. When he got to the facility, he asked them to help him. David's feelings of his life being in danger, were justified. No charges were filed, he was not a threat to himself or others.
What transpired after that is nothing short of a nightmare for David. Soon after that… David received a letter from the attorneys of Five Star Senior Living … that he was not longer able to visit his father, or it would be considered trespassing.
Of course, David, was heartbroken. But the story does not end there.
David, as so many caregivers, is an advocate for his father. He has seen and reported things to the facility, in the past, that were serious concerns. In fact, his father, has told him, over and over again… that he is being physically abused by an aide that is providing care for him.
So, of course, David is concerned.
As so many caregivers reading this know… when you have a family member with dementia… their reports of abuse or neglect are often discounted and ignored.
Because David cannot see his father and his concerns of abuse were spiked … with this last ER visit. And this is the third time his dad has lost his teeth… David has sent Alternative for the Older Adult…the local elder ombudsman to monitor his father.
The report determined David's dad was fine. Of course, David is concerned because his dad has lost so much weight, he feels that it may be due to his missing teeth.
The only person… besides Alternative… who reported they were sent by David.. was his dad's former driver/caregiver. This man provided respite for David on Monday mornings. Taking his dad shopping and other activities.  This man was kind enough to personally deliver a Father's day card, from David, to his father. David was not sure that the card would be delivered by the facility… if it was sent via regular mail.
More on … Five Star Senior Living Prevents Family Caregiver from Seeing His Father. Can This Happen to You?…
Just the other day… David received another letter fom … Five Star legal department. It informed David, that any visitors to his father will be questioned and not permitted to see his father. In fact, the letter states goes on to say that anyone visiting sent by David… will not be permitted into the building.
David wrote an article about this – This adorable guy is my father and I may never see his again
I want to share this with my caregiver friends, as I have learned this is not an isolated incident.
Assisted living prevented me from seeing my mother
Please share your thoughts and stories with us. David has serious concerns and he is being discounted and ignored. Could this happen to you?
If this did happen to you, or you have had a similar situation, please share here.