Dealing With Grief : Anniversaries….
Anniversaries can be a time of mixed emotions, especially when they coincide with grief and loss. In this heartfelt reflection, Diane Carbo explores the challenges and joys of remembering loved ones and how to navigate the difficult emotions that come with it.
By Judy Morton
Dealing With Grief Anniversaries….
Some months seem to be really momentous in a person's or family's life. For instance, there may be several birthdays within a single month... or special anniversaries. Combined with the months that have holidays or special occasions.. you can have mixed feelings during the whole month. There can be both good memories and sad memories tied up in these occasions. For me, the month of May is always going to be difficult, with both joy and sorrow.
My parents' wedding anniversary is early in May, right around Mother's Day. My siblings and I always gave our mom a corsage with three roses in it for her anniversary. We continued this practice for many years after our father died. One year Mother finally told us that after so many years without him, she'd rather have a bouquet on Mother's Day... than a corsage on her anniversary. Her desire to change from the corsage on the anniversary to the bouquet... had nothing to do with her love for my father. Although he died 36 years before she did, there was never anyone else for her – or for him, for that matter. Their love was so strong, and set an example for the rest of us.
Ironically, I became engaged on my parents' 27th wedding anniversary. That was over 45 years ago now.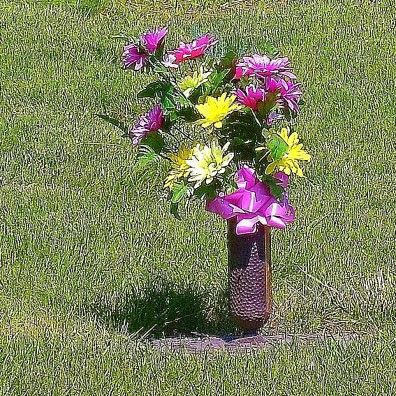 No one realized that my grandmother was expecting twins. Until my Uncle Bob was born, about 15 minutes after Uncle John's arrival, one evening in late May. The thought of the surprise of his arrival has always tickled my funny bone. Especially since, of the two, Bob was more prone to pranks. The twins didn't always share the same tastes, but did always insist that whatever one did, the other had to do also. Getting birthday cards and gifts for them was always a bit of a challenge, but a fun one. They were such generous, caring and giving people. It was always nice when we could give them something to show our love for them.
More on Dealing With Grief  Anniversaries….
May is also a time for graduations and commencements… High school and college graduations…. So much excitement and uncertainty for the graduates. While their relatives can remember the occasions by how long they had to sit on hard stadium seats….
There were almost 900 students in my high school graduation class. And over 1100 in my husband and older sibling's class.
40 years later, my aunt still talks about how tired she got of sitting through those two events — and who can blame her!
But 4 years ago, on a lovely May evening in a small east Texas town, I was sitting in stadium bleachers. I watched as a very proud father had the honor of handing his son, the class Valedictorian, and his diploma. I felt honored to share in that family's pride and joy, and most of all, their love.  This year, God willing, I'll be able to watch again as his equally accomplished younger sister receives her high school diploma... from their loving father's hand.  Such a joyous occasion!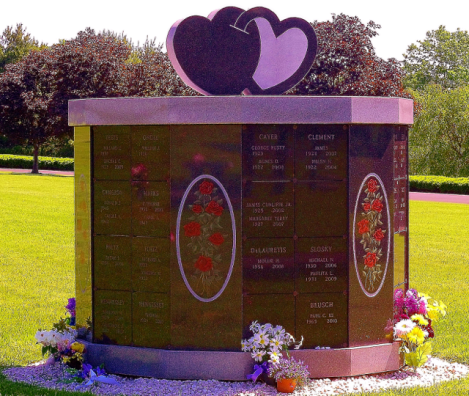 It's been 6 years today since my mother died, and her last few weeks were not good. A fall left her with multiple broken ribs and other injuries Along with extensive bruising. All we could do for her was try to manage her pain and watch as she slipped away from this life and into whatever is next.
At one point, I saw her reach up with both arms as if to hug someone we could not see…someone that she loved. At the end, staying with her every possible hour was the only way in which we could communicate our love to her.
Those who were always there for us in this life will always be there for us in our memories.
This year, the days of the week have aligned with the dates of the year Mother died. It's been a strong reminder of what her last couple of weeks was like. I've spent a lot of time thinking about those days, remembering the tears, but also remembering the love.  She had so much love in her.  Love for her family: my father, her brothers, her children and grandchildren.  Her love that was capable of stretching to "extended family"... such as my heart-sister, and the exchange students we hosted.  Her love for the charity work she did, for her church and for God.
If I can be even a fraction as loving a person as my mother was, I'll be a much better person than I actually am.  Because in the end, that's what lasts: Love. Who you love, and how you tell them so.  It's what makes everything else bearable, and even worthwhile. Including caregiving.
Are You Recovering from Grief and Loss
💡
Do you need help caring for a loved one?
Our Resource section can help you find the information and tools that you need. We have courses, videos, checklists, guidebooks, cheat sheets, how-to guides and more.
You can get started by clicking on the link below. We know that taking care of a loved one is hard work, but with our help you can get the support that you need.
Click here to go to Resource Section now!