Celebrating Veterans Day
A heartwarming story of a chance encounter at a VA clinic on Veterans Day and the connection made with a WWII veteran. Learn about the Aid and Attendance Program and share your own story of applying for veterans benefits.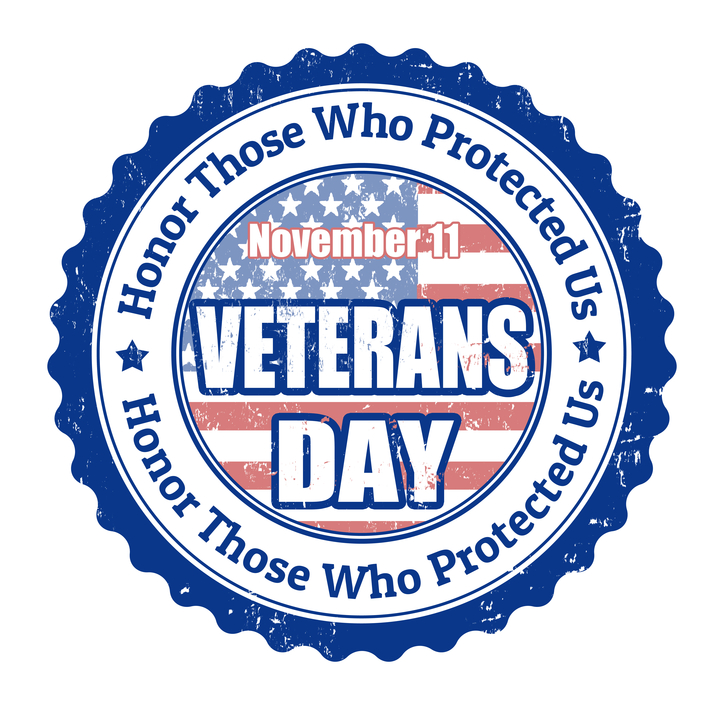 By Judy Morton
Celebrating Veterans Day has a very personal meaning to me. I have an encounter, recently that I thought I would share with you.
Yesterday, my husband had an appointment at the VA clinic/hospital. Parking is always a challenge there, and yesterday was no exception. So that he wouldn't be late, he went on into the building while I found a place to park.
Walking from the parking lot into the building, I saw an elderly black gentleman on the sidewalk. He was taking his time walking up the steep hill to the entrance. He had a lovely old walking stick, and a cap that said "WWII Veteran". As I started to pass, he said good morning to me, and wasn't it a pretty day, and I smiled back at him and said it was.
Then he said, "I was always told that if you're nice to people, pretty girls will smile at you!" It's been … a long time … since I was a girl – and I have no illusions about my looks, either. But I did smile at him, and laughed with him, and thanked him for the compliment. And I slowed down my steps and accompanied him into the building. He confirmed that he was a veteran of the second World War, and I thanked him for his service. He got a bit bashful then, and thanked me for caring!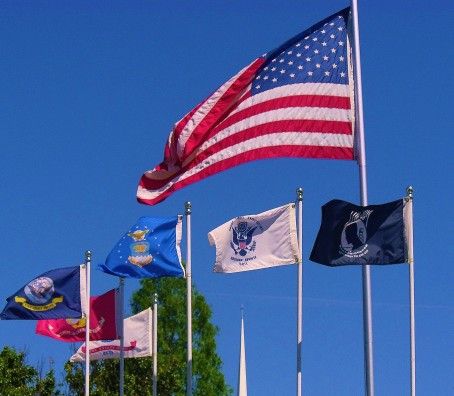 After we entered the building, we went our separate ways, him to whatever appointment he had, I to find my husband. But we saw him later, at the coffee shop there, and he came and sat with us. He joked with my husband that he'd better hang on to me. Because he was thinking of stealing me. We chatted about how big the hospital was… nothing very earth shaking.
I looked at this elderly man, proudly wearing that veteran's cap. He was proud of having served his country. Proud to talk to my husband, another vet. Even though hey were in a different war. He was impishly delighted to get a smile from "a pretty girl". And I thought of how so few of those WWII vets are still with us. We lose more each year, each month… and some are lost mentally long before their physical bodies die.
This gentleman grew up in the South during the Jim Crow era, during the Great Depression. He fought to protect his country during WWII. He saw the McCarthy political era, the Cold War, and the Civil Rights Movement. Viet Nam, the 60s "counterculture"… and the end of one millennium and beginning of another. From the atomic bomb to the Space Shuttle – so many years, so many changes…
But he still has the time and the sense of fun to flirt a bit, to smile at people, and to just enjoy a lovely day. And he certainly made my day.
(I made a "lap sized" afghan in bright red and soft gray wools. I had no one in mind when I crocheted it. I was occupying my hands while watching TV or movies, or talking with someone. I took this afghan with me to the VA hospital, intending to drop it off at a volunteer or social services office.
As this sweet elderly man and I parted … and started walking away from each other, I felt an urge to turn back and return to him. As I did so, I pulled out the afghan and handed it to him. I told him that I did not know, while making it, who I was making it for… but now I knew I was making it for him. When we saw him later at the coffee shop, Doug recognized the afghan and asked if that was the man I had just told him about.
When the gentleman saw us looking at him, he pointed at the afghan. It waa lying folded on the table before him. I nodded, and he picked up the afghan and brought it with him as he joined us at our table. He was so excited, he actually left his walking stick behind – but a young man brought it to him.
That wool was left over from another project, and my labor was mostly a way of filling some time. For a few hours of "tying knots" – as my friend Larry calls it – I was able to bring a smile to a real war hero. In return, I feel like I was given a wonderful gift in the smile on that man's face.)
💡
Have a story about how you honor the veteran in your family? Do you have challenges or success dealing with the VA? Have you applied for any Veterans benefits? Please share here?
Help others realize that they are not alone.
Submit Your Caregiver Story
💡
Have more questions? Check out the
Frequently Asked Question
section of the website. You will find a lot of different questions answered directly.
Are You Qualified for Veterans Benefits?