Activities
Caregiving for the Elderly with Dementia: Dressing
Learn how to promote independence and respect privacy and dignity when helping elderly loved ones with dementia with their dressing. From promoting independence to creating a routine, these tips can improve the dressing experience for those with dementia.
This series addresses the importance of providing activities to… avoid or prevent negative of challenging behaviors. As we through our list of ADLs (activities of daily living): dressing is the focus of this page. Proper, clean clothes can… instill a sense of security and improve well-being and self esteem. It can make one feel better, even if that person has dementia.
In the early and middle stages of dementia… most folks can do at least some portion of dressing and undressing themselves. They might need nothing more than just having their clothes laid out.. maybe some proper cueing or reminders as well.
More on Caregiving for the Elderly with Dementia: Dressing
These tips can improve the dressing experience:
Promote independence with dressing, as with any ADL, as long as possible
Respect privacy and dignity. Even if your family member is no  longer capable of  feeling embarrassment… undresses inappropriately. It is important to guard their dignity
As with all ADLs… offer cues and reminders. Many in the early stage of dementia are physically capable of handling their clothes. They might need cueing if they forget when to dress or what to wear
Don't allow too many clothes in the drawers and closets; many choices can be very confusing
Create a routine by putting on clothing in the same order each time
Don't give too many choices, but allow him to choose clothing if he is able and willing
Lay out clothes in an organized fashion
Clothing and shoes should be comfortable and attractive
Be aware of dressing needs related to other acute or chronic illnesses… such as the need for soft shoes for diabetics, "TED" or support hose for the lower extremities, etc.
If your family member likes to wear the same clothes, try to get matching clothes so they can be rotated
Be patient when helping or observing your family member getting dressed
Change clothing as needed. Especially after meals; don't let them go through the day wearing soiled clothes
Evaluate those who undress frequently. Sometimes they think it's time to go to bed…or they need to go to the bathroom. They are too hot or bored, etc. There is an activity apron that you can use to stop this behaviors. It is an apron that has multiple things sewn to it. The purpose is to keep the hands and mind busy.
Many from past generations dressed and changed differently than we do today. Be careful about imposing our values on them to the point of causing difficult behaviors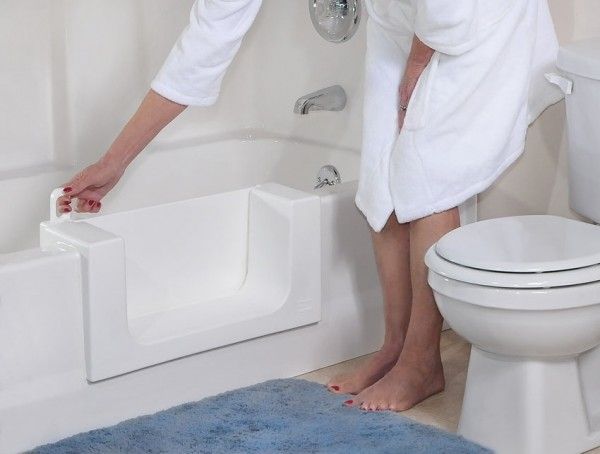 More on Caregiving for the Elderly with Dementia:
Minimize buttons and zippers; use elastic and Velcro when possible
Dressing should be done as consistently with similar types of clothing. And routinely as possible. Upon rising in the morning, similar bedtime clothing, etc.
Tube socks can be practical and easier than regular socks since there are no heels to line up
Shoes should be the nonslip variety. Many with dementia that need dressing assistance also might… have some ambulation assistance needs (personal or device)
Like the rest of us, those with dementia will gain or lose weight over time. This can affect the level of independence with their ADLs. Watch for how their clothes fit and make adjustments as necessary
Consider jogging suits. Especially if your family member is difficult to get dressed or undressed… or is incontinent; they are easy to put on and take off, easy to clean, and practical for long-term use
Avoid pantyhose and slips for females with dementia unless she feels uncomfortable. Or incompletely dressed, or vulnerable without them.
Dressing and undressing is probably not one of the first ADLs you find yourself helping with. Those with dementia … who remain home at this point can, for quite some time, be relatively independent with this task. Applying some of the above ideas as you need them will prove to be helpful when the time comes.
💡
Have a story about your caregiving journey? Please share here?
Help others realize that they are not alone.
Submit Your Caregiver Story
💡
Do you need help caring for a loved one?
Our Resources section can help you find the information and tools that you need. We have courses, videos, checklists, guidebooks, cheat sheets, how-to guides and more.
You can get started by clicking on the link below. We know that taking care of a loved one is hard work, but with our help you can get the support that you need.
Click here to go to Resources Section now!