Overcoming Holiday Blues: Strategies for Seniors and Caregivers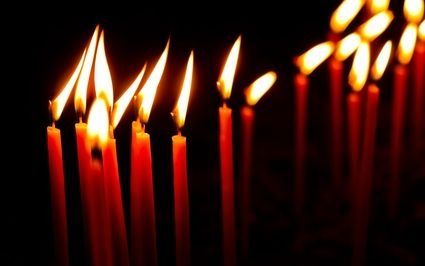 As the holiday season approaches, many elderly people and their caregivers may find themselves struggling with feelings of loss that accompany this special time of year. Whether due to a personal tragedy or simply feeling alone during the holidays, it can be difficult for older adults and those who care for them to appreciate what should otherwise be a joyful season full of love, warmth and cheer. With awareness comes understanding - both in terms of recognizing signs and symptoms associated with these holiday blues as well as providing strategies on how best to manage such negative feelings when they arise.
Holiday Depression and Our Mental Well-being
The holiday season, while a time of joy for many, can bring feelings of loneliness and anticipatory grief for seniors and family caregivers alike. Those providing care to aging loved ones often experience stress due to limited energy and health to enjoy the festivities themselves. The emotional effects of depression and anxiety are real for those caring for others during this time. Additionally, issues such as Seasonal Affective Disorder and financial stress contribute to the difficulties many individuals face during the holidays.
Feeling Depressed? Experiencing Holiday Sadness?
The holiday season and its events can add stress and anxiety for family caregivers, compounding feelings of sadness and financial strain. The decrease in sunlight during winter months can contribute to the development of depression-like symptoms. Recognizing signs of depression in oneself and loved ones is crucial during this time, as unrealistic expectations and over-commercialization can evoke feelings of loneliness and loss.
Holiday Blues: Dealing with Difficult Emotions
Our expectations significantly impact our holiday experiences, leading to either positive or negative emotions. Unrealistic expectations can lead to feelings of disappointment and unmet desires. It's important to understand that success doesn't necessarily mean meeting every wish, but rather finding gratitude for what we have in the present.
How to Improve Our Mood and Reduce Stress Levels
By making a conscious effort to focus on the positive aspects of life and practicing gratitude regularly, we can develop a more positive thought pattern. During the holiday season, mental wellness should become a priority, with daily efforts to fill our lives with uplifting moments.
Need Some Holiday Cheer, Not Holiday Blues?
To avoid succumbing to the "holiday blues," it's essential to focus on activities that genuinely bring happiness and comfort. Instead of being controlled by unrealistic expectations, taking charge of what brings joy during the holidays can make the season more enjoyable. It's crucial to remember that holidays are about doing things out of genuine interest, not solely out of obligation.
Holiday Depression and Healthy Habits
During this time of decreased sunlight, individuals can combat feelings of anxiety and depression by staying connected with their community. Simple acts of kindness, such as offering assistance or companionship to seniors, can have a significant positive impact on their mental health.
Past Holidays and Dealing with Difficult Emotions
For those who have lost loved ones, coping with grief during the holiday season can be challenging. Embracing new traditions while honoring the memories of the past can bring healing and comfort during this time. Engaging in meaningful rituals can foster connection and provide solace even after the loss of a loved one.
Find Peace and Experience Feelings of Well-being
Performing acts of kindness and showing support to seniors and family caregivers can make a significant difference during the holidays. Prioritizing self-compassion and acknowledging one's feelings can be therapeutic during times of loneliness or depression.
Family Members Having a Holiday Party?
Family caregivers should be mindful of the potential negative effects of excessive alcohol intake on their loved ones and themselves. Seeking professional help if necessary can provide valuable insight and support, even if a loved one is resistant to it.
Holiday Blues and the Importance of Self-care
Self-care is crucial, especially for caregivers during the holidays. Taking time for oneself, setting realistic expectations, and altering plans that cause anxiety can significantly improve one's mental well-being. Seeking professional help is a viable option when difficult emotions arise due to changing circumstances.
Seasonal Depression and the Emotional Toll
Supporting oneself and loved ones during the holidays can involve simplifying festivities and emphasizing self-care through a balanced diet, moderate exercise, and sufficient rest. Engaging in calming activities such as reading, meditating, or practicing gratitude can promote inner peace during this bustling season.
In conclusion, understanding and addressing holiday blues can significantly improve the holiday experience for seniors and their caregivers. By recognizing the signs of depression, managing expectations, and practicing self-care, individuals can find joy and comfort during this special time of year. Let's prioritize mental well-being and foster a sense of connection and positivity during the holiday season.
---
You might also like this article: